woman-working-allotment-vegetable-patch-wheelbarrow-young-child
Planning your veggie garden
Katie Adema, August 2016

Rising costs of living, plus increased awareness of how our food is produced and how this impacts our health and wellbeing, have inspired many Aussies to think about creating their own vegetable garden. Who doesn't like the sound of having access to fresh and tasty home grown salad vegetables like tomato, cucumber, capsicum and lettuce? And we all love zucchini, eggplant and pumpkin for the grill or oven. But how to get started? Create your own vegetable garden using these four steps:
Think about your needs
Many people get a bit excited about the prospect of successfully growing their own vegetables and plant a large amount of all different kinds of vegetables, with the result being an overloaded garden that requires too much maintenance. So firstly, think about what you and your family will actually need from the garden and plant accordingly. Also, bear in mind that some plants constantly produce vegetables, whereas others only yield once a season, or once altogether, so you may need less or more of particular varieties. This will give you a good idea of what size your vegetable garden needs to be. Don't forget about what the veggies need – sunlight, soil and water being the most basic. These things can steer some design elements like size and location, so keep them in mind.
Do your research
Of course you will have some vegetables that you really want to incorporate into your garden, but it's a good idea to look into what they need to flourish – what time of year they need to be planted, what soil type they need, whether they are suited to your local climate, and how much water and sunlight they need. You may discover you need to change up the varieties of vegetables you initially wanted in your garden because of clashing requirements. Before buying seeds or planting anything, narrow down your vegetable selection to four or five varieties to keep things manageable at first. You can always add more later! This way, these vegetables can have your full attention, and you can thoroughly research what they need before planting.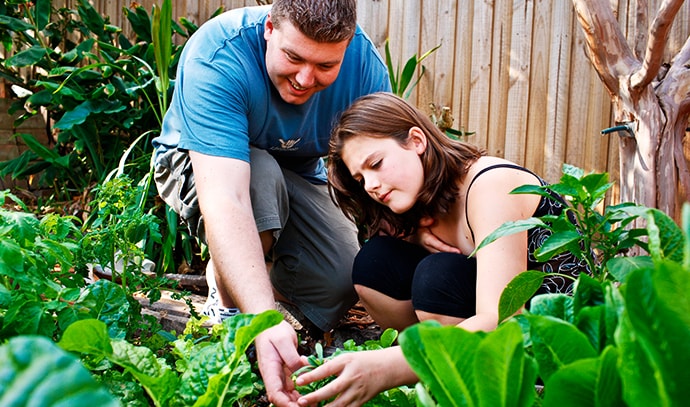 What's your type?
After you've decided on the type of soil and which varieties of plants, then it's time to figure out what to put them in. Vegetable gardens can be grown in all kinds of places, including the backyard, down the side of the house, in a blow-up kiddies pool, on the kitchen windowsill, or in pots on the balcony. If you are planning on including vegetables that are very sensitive to soil quality and changes in the soil, a raised vegetable garden might be more suitable than one planted directly into the ground, because you have more control over the soil in that case. Another option is planting vegetables in pots and placing them on your balcony or in a corner of your yard.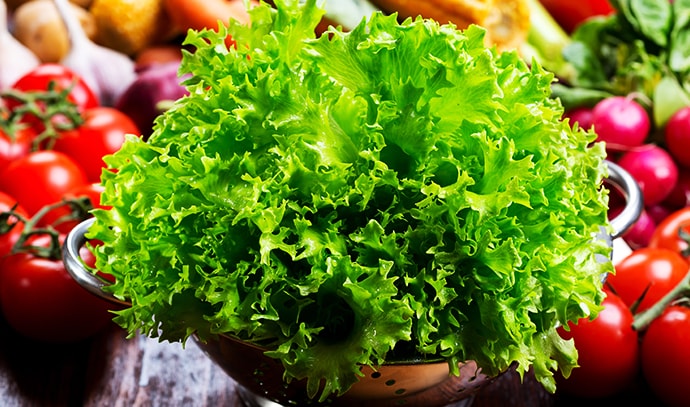 Draw it up
So you have decided on the varieties of vegetables you will grow, how many of them, what kind of soil you need, the location of the garden and whether the garden is raised or not – now comes the fun part of actually seeing this all come together. It's a good idea to plant vegetables that will yield at the same time together for easy access – or alternatively, group plants according to their water and feed needs to make maintenance easier. Draw up your prospective garden to scale and allocate appropriately sized slots for each type of vegetable. You may find at this point that you have too many, or even too few, plants for your garden size. Whip out the pen again once you've actually planted your vegetable garden -weatherproof labelling with the vegetable variety, water requirements and yield dates can also aid quick daily maintenance.
Test your soil
Determine whether you need to get new soil, or add something to your current soil, with this easy drainage test:
Soak the soil with water, leave for one day
Dig up a handful of soil and squeeze it into a ball
If water comes out – you need to add organic matter or compost
If the ball falls apart very easily or doesn't form at all – the soil is too sandy
If the ball remains very solid – you have too much clay
If the ball crumbles when you poke it firmly – the drainage in this soil is ideal
Back to top