burglar-break-window-door-house-stealing
How to choose the best security system for your home
Katie Adema, April 2018
We spend a lifetime creating our homes and collecting all the valuable and sentimental objects inside them. Therefore, it's only natural that we should want to protect our belongings, and, of course, the most precious thing in our homes, our families. From CCTV cameras, motion and shock detectors, to external sirens and alarm panels, this is your guide to choosing a home security system.
What do you want and need from your security system?
In order to select the most suitable security system, you first need to know what you expect from the system. The range of home security systems currently on the market consist of features such as indoor and outdoor alerts, SMS notifications, wireless control, multiple CCTV cameras, alarm panels, remote controls and different kinds of sensors and detectors. You may or may not wish to have all of these gadgets included in your security system, depending on your needs. Have a think about how many detectors you need, and in which locations around your home you would like them installed.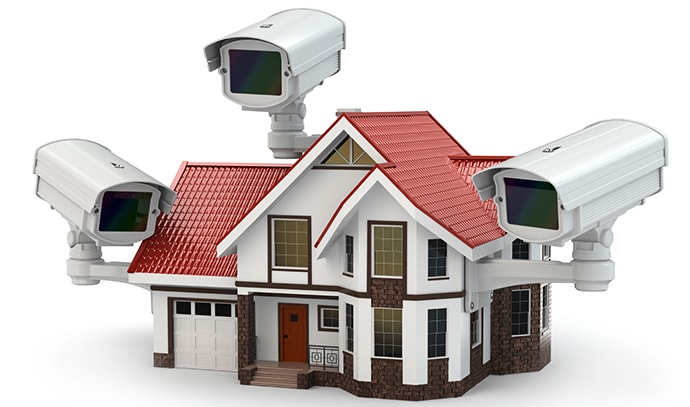 The type of detectors you wish fitted in your home also need some thought – passive infra-red (PIR) detectors sense heat, while magnetic switches on windows and doors are made to detect shock or vibration, and movement sensors obviously monitor for movement. Another thing to consider when choosing an alarm is whether you have pets or not – motion, shock and infra-red detectors may be set off by pets, so its worth investigating whether you can decrease the sensitivity level on your preferred security systems (no one needs to be bothered by false alarms!). The location of alerts also needs to be addressed – would you prefer an alert on the inside or outside of your home (indoor alerts will notify you if there is someone inside your home when you are there, while outdoor alerts attract the attention of neighbours).
Installer and brand reputation
It's worth doing your research and talking to local experts about which installers and brands have a reputation for reliable products and great service. Even have a chat to your neighbours about their systems (if they have one in place) to find out their experiences. DIY security kits that you install yourself could be a good option for those looking to save a bit of money on installation costs – however, be sure you are skilled enough to set the system up properly yourself, otherwise you may end up with a system that does not work properly, or end up paying a great deal for a serviceman to come fix it! Also consider if you even have time to set the system up yourself, or you may waste your money by purchasing a security system that just sits on the kitchen table for several months or even years.
Follow up service and product warranty
Having a few years of warranty and follow up service for your home security system will not only offer you peace of mind knowing that you have someone to rely on if your system malfunctions – it can also save you cash on calling out technicians ad hoc. When opting for a home security system, ask about the length and conditions of warranty, as well as the availability of follow up services. Most quality home security systems will include these services, with the exception of DIY kits.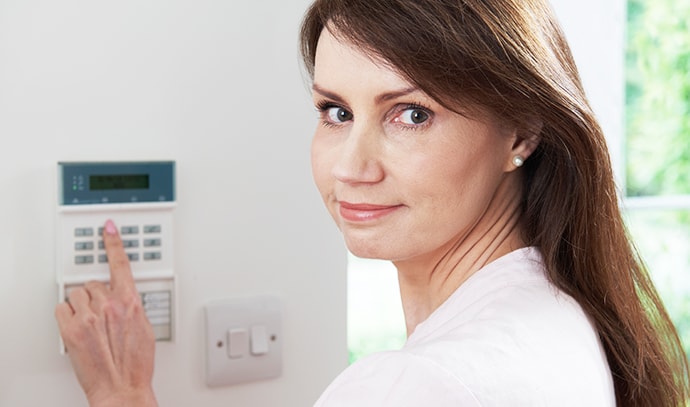 Price to quality ratio
Of course, if budget is no problem for you then feel free to kit your entire home out with all the latest security gadgets – however, most of us have a set budget for luxury items such as home security systems. A quality home security system can set you back anywhere between $500 to $1500 – and look to spend more if you also wish to have the system continuously monitored by a third party. A simple set of CCTV cameras is a less costly option than a complete home security system including alarm panels, remote controls, a variety of sensors and various indoor and outdoor alerts (around $400 for a set of three cameras). But again, it depends if you are happy with having cameras rather than the detectors and alarms in place.
Back to top