workwell-group-stephanie-bown-her-colleagues-working-meeting
5 steps towards a mindful workplace
Stephanie Bown, August 2016
From America's largest corporations such as Target, Twitter and Google to primacy school classrooms in Northern New South Wales, '
mindfulness
' is being used as a performance tool to create collaborative workplaces and effective leaders. As accomplished performance coach Stephanie Bown explains, simple acts like paying attention, immersing yourself in the present moment, and cultivating creativity can lead to a happier workspace – and sustainable growth. "Mindful leadership helps senior leaders and business owners develop the skills to self-manage in the moments that matter," she says. "From addressing productivity challenges to having difficult conversations with colleagues, mindful leadership helps you sharpen the most powerful tool in your possession: your mind." Whether it's working as a performance coach for Swisse Wellness or hosting
mindful leadership retreats
in Byron Bay, Stephanie Bown says these five, simple steps can help take your business to the next level.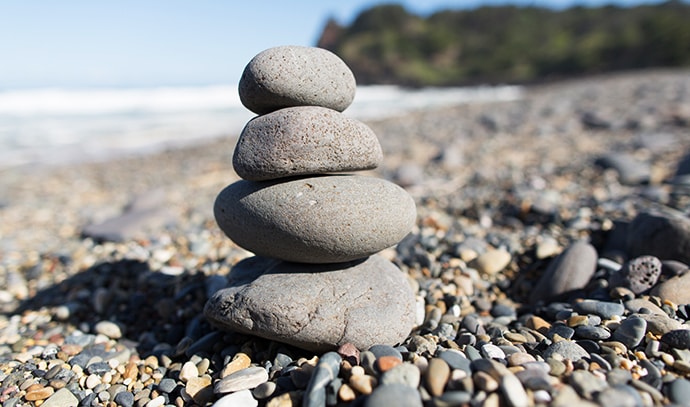 1.   Live your values
Mindful workplaces live true to their core values. Values should not just be a set of nice words on your website, but embedded in the ways your people are recruited, developed, given feedback, recognised, and rewarded. Company values should ring true to the customer and be reflected in every customer interaction. When we live true to our values, whether they are personal values or corporate values, we experience a deep sense of ease, satisfaction and fulfilment – like we are on track and on purpose.
2.   Celebrate wins and 'learning moments'
Mindful workplaces see themselves as learning organisations. Every experience is seen as an opportunity to learn, grow, and improve. Good news or bad news, all of it is welcomed. Putting this into practice can be as simple as starting every team meeting with a few words of recognition for a job well done, or a short conversation on what our key learnings are from the past week. By constantly learning and evolving, this prevents your people going on autopilot and operating 'mindlessly' – the opposite of mindfully.
3.   Develop your leaders
Leaders set the tone for your workplace and need to role model leadership behaviour that will positively reinforce a mindful operating culture. David Gelles, author of Mindful Work says that mindful leaders demonstrate a balance of clarity, focus, creativity, and compassion. These are qualities and behaviours that can be learned and reinforced through development initiatives that build emotional intelligence, mindfulness, and effective communication skills.
4.   Provide space to think and be creative
If you have the luxury of designing your workspace, put thought into creating zones where people can meet to collaborate and create, or retreat to silence to think and work in peace. Open plan offices are wonderful for encouraging interaction and breaking down silos, but we are all well aware of the challenge of trying to concentrate when people all around you are on the phone or chatting about their weekend! Also, think about bringing in natural elements – light, water, plants, and fresh air – things that stimulate the senses and bring us back to the present moment.
5.   Meditate together daily
By far, the single greatest thing you can do to create a more mindful workplace, is meditate together daily. Find a regular time and space to meet, where people can sit comfortably on chairs or cushions and set the timer for a good 15 or 20-minute session. Choose a time of day where productivity usually dips, like mid-afternoon when people normally start reaching for coffee or chocolate! It is best to kick-start this initiative with mediation training by a qualified teacher, but you can simply encourage people to download a free smartphone app like 1 Giant Mind or Smiling Mind.
Images courtesy of workwellgroup
Back to top