australian-period-home-front-yard
Why buying a period home is the best thing you'll ever do
Phyllis, October 2015
I fell in love with the idea of living in a Victorian home when I was a little girl. My parents took me with them to visit friends of theirs who lived in a terrace house in Sydney's Paddington. The iron lacework had me before I even got out of the car. Then I saw the rest of the house and knew I was going to buy one exactly like it as soon as I could. I was seven. I started browsing through hardware catalogues every week and was thrilled when I saw some very Victorian wallpaper printed with tiny pink roses for 50 cents a roll, so I asked mum if I should buy it now while it was on special. How she kept a straight face while telling me there'd be more specials later I'll never know.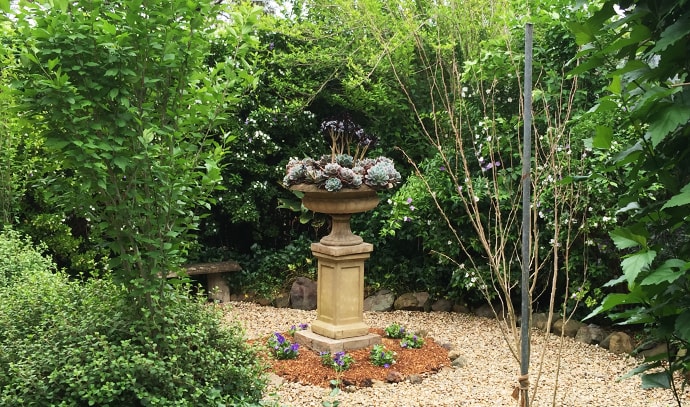 Years passed but the dream stayed. A failed business had left us trying to start again from scratch and we were finally able to afford a house again, but only the very cheapest of the cheap. Then we saw her by chance. A dear little Victorian cottage in Sydney's far western suburbs. It was decrepit to say the least. A call to the agent saw us walking through the front gate 10 minutes later. It was pouring rain, the rooms were dark and unkempt (it was a share house) but as I stepped through the front door I felt as though I'd come home. We made an offer in writing the next day and it was accepted. It was only as I tried to describe it to a colleague and did a little sketch that I realised I'd drawn the same little cottage I'd been drawing since that first visit to Paddington.
Ignore the doubters
Then came the comments: "Oh no, it's heritage listed." "You can't do anything with a heritage listed home." "You can't renovate." "They tell you what to do with the house." (As an aside, I'd love to know who this mysterious "they" is.) We didn't care. And besides, we didn't want to renovate. We loved our little house BECAUSE of her heritage features, not in spite of them. As for not being able to do anything – the only thing we couldn't do was knock her down. And why on earth would we buy something so beautiful to demolish it? There were (and are) down sides of course. Solid brick internal and external walls may be tough enough to stand for 160 years, but the lime render was cracked and we soon learnt a few tricks of the trade (from talking to old tradies and reading an awful lot of books). The concept of sitting in front of a roaring fire in winter may sound romantic, but harsh reality is that even after having the chimney swept (yes, chimney sweeps still exist) the house tends to smell a little smokey and there's very little real warmth to be had.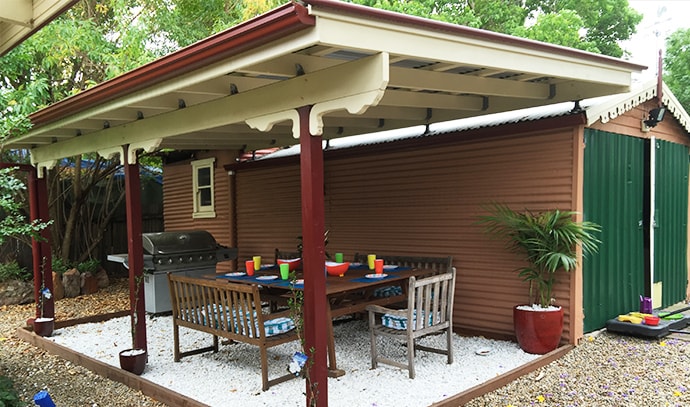 A gracious life
The positives? Plenty. We hired a Wattle colour consultant who helped us choose colours for the inside and out that suited the home but weren't too outrageously Victorian. A mid olive green interior with cream trims is restful and suits both a period and modern look. We set out to restore NOT renovate the old girl, so that suited us perfectly. The exterior is "Brown pink" with burgundy and dark green trims. Not too over the top Victorian at all, but still true to her heritage status. The original iron roof had long since rusted away and been replaced by corrugated Colourbond sheets, so cutting into something less than 10 years old to install skylights was no problem. Full brick construction means that western Sydney summers hold no fears for us – the house stays cool even on the hottest days. But the same thermal qualities mean it's a fridge in the middle of winter, so we installed a reverse cycle ducted air conditioner. The pipe was fed through an air vent, so minimal damage there, and the internal unit is high enough up the wall to be unobtrusive.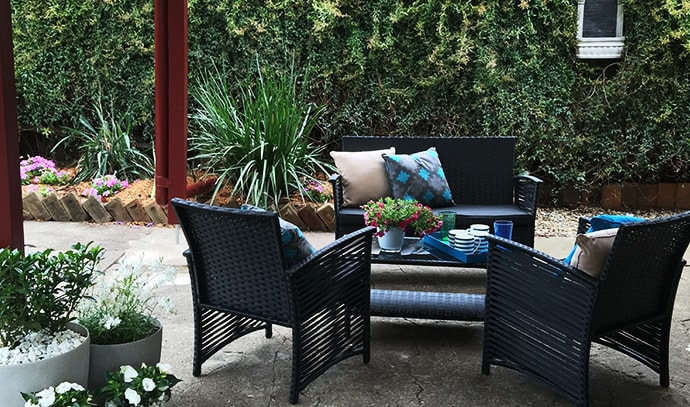 Speaking of walls (and therefore ceilings), how could I ever live in a modern home with 2.4 metre ceilings when here I have 3 metre ceilings? The kitchen and bathroom are in an extension put on the back of the house in the 50s, so there was no trouble with doing some major work in those rooms that while, sticking with a period there, gave us thoroughly modern amenities. If we planned to stay, which we don't, we'd extend out from the kitchen to make a large family room and dining area. Council has no problems with it (nor should they) as we're not tearing anything down, merely adding.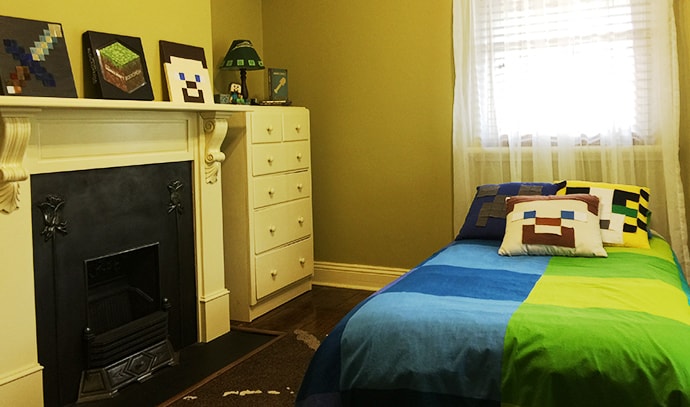 Kids? No problem
The kids rooms are as good as you'll find in any modern home. Even though they are the same green and cream colour palette, our eldest daughter has a music themed bedroom with her favourite purple and pink carpet (no it doesn't clash), our son has a Minecraft themed room (meaning the green walls are perfect), while the little one has a surfer girl theme that, again, blends perfectly with the colour scheme. The picture rails even make hanging lights, 5SOS laden pinboards and Minecraft posters a breeze. (No bluetack or hooks hammered into plasterboard for us!)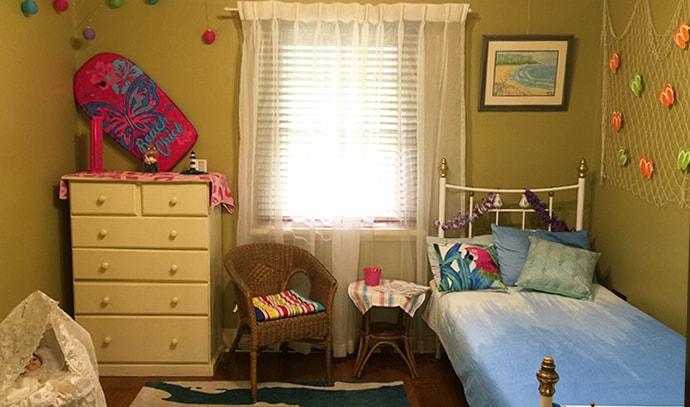 So in the end, after 15 years of hard yakka, we have a beautiful gracious family home with all the mod cons we need PLUS an ambience that is the envy of all the family and friends who told us what a mistake we were making when we bought her. We even love the home so much that we enquired with a home moving company whether we could take it with us to the acreage we've bought. Solid brick homes can't be moved, so THAT my friends is the only reason NOT to buy a period home: you can't take it with you when you go.
Back to top