open2view-real-estate-house-driveway-entrance-front-yard
Using photography to sell your property quicker
Katie Adema, December 2014
When selling or renting your property, good photography is one of the best marketing tools available to you. A brief glance at a photo is sometimes all a potential buyer or tenant will use to decide whether they are interested in finding out more or not. Think back to when you bought your property (or properties!); no doubt the photography used in marketing played a part in getting you over the line. This certainly was the case for
Steve Perriott
, owner/operator of
Open2View Peninsula Photography
in NSW, who bought his current home a few years ago.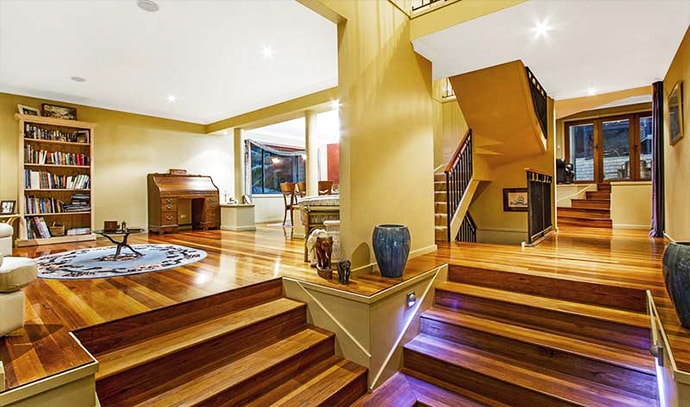 "My wife and I had been looking for nine months and we stumbled across this great property that would become our new home soon after," he says. "Once we had bought it, I was clearing out all the old listings I had on my desk, and I saw that we had actually looked at the same property several months previously, but because the listing has initially used a poor photograph we didn't even look twice at it." Steve has photographed every kind of property from multi-million dollar waterfront homes and country houses on rural acreage, to tiny little shacks in need of a bit of TLC. He says good photography offers a myriad of benefits to the current owners of the property. "It can attract more buyers, increase the number of enquiries, and even secure you a higher selling price," he explains. "The primary purpose of good photography is to get more people interested and coming to the open house.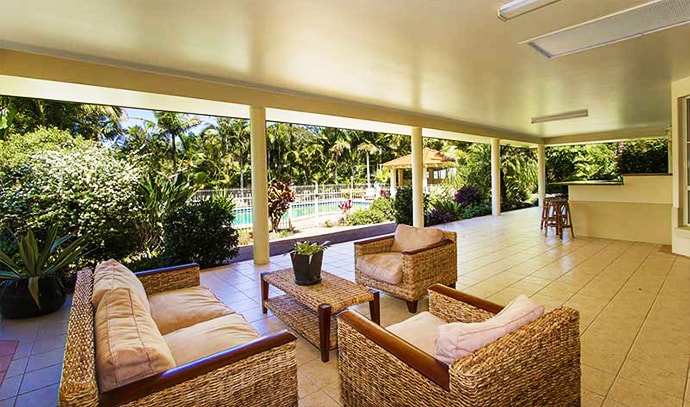 "The more people that attend an open house, the more in demand it seems so potential buyers may offer a higher price to secure it. Plus if the home was well marketed with great photographs and then is well presented on the day, people then expect to pay more for a good quality home." Real estate photography is even more important now that most people will use the internet to search for potential homes; in amongst hundreds of listings, you need a hero shot that will capture their interest.
Secrets to success
So how do real estate photographers go about creating a collection of high quality and captivating images of your property? "When I go to a property, I know what sort of images I need to get," Steve says. "Rental properties actually require more detailed and more numerous shots than a home for sale because the owner wants to show all the rooms. "When the home is for sale, you need just enough shots to get someone interested and potentially inspire them to come to the open house and have a better look. A lot of these homes are photographed empty, which makes it difficult for the photographer because it's hard to make an empty room look nice or interesting." To fix this issue, some photographers (including Steve) will add virtual furniture to the shots for an extra fee. This makes it easier for the buyer to distinguish what the purpose of each room is, and for them to visualise what they can do in the space.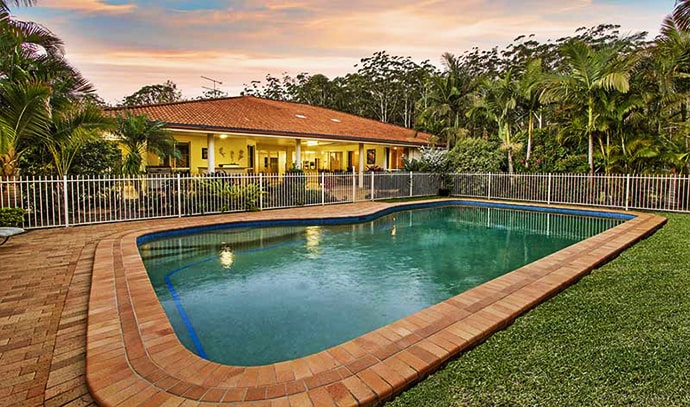 [alert style="alert-info" dismissable="false"]
What are buyers looking for?
"Obviously every buyer has different needs, but in general they want something that doesn't need a lot of work and looks like it's been looked after," says Steve. "They also note how much space there is, if it has a good living area and dining space, plus room for kids and/pets if they have them, and what sort of appliances the house comes with." [/alert] A good photographer will know how to capture your property's best angles so you end up with a good variety of shots that showcase the best parts of the home. "I shoot with a variety of lenses, framing, lighting, exposures and angles to end up with a collection of images that can then be layered to create the perfect shots," explains Steve. "We don't want to photoshop the images too much, as it still needs to be an accurate representation of the property. Usually I just green up the grass a bit, make the sky blue, lighten up shady areas and take away the sheen on some surfaces. We basically make the property look as it would at its best on a good day." Sometimes a more unique approach is needed; this is where twilight shots can be used really effectively (they are great to showcase the features of the outside of the home, particularly if it has nice city views) or even a UAV quad-copters can be used for aerial shots. These give buyers a thorough look at a property that is in a great location and/or on acreage.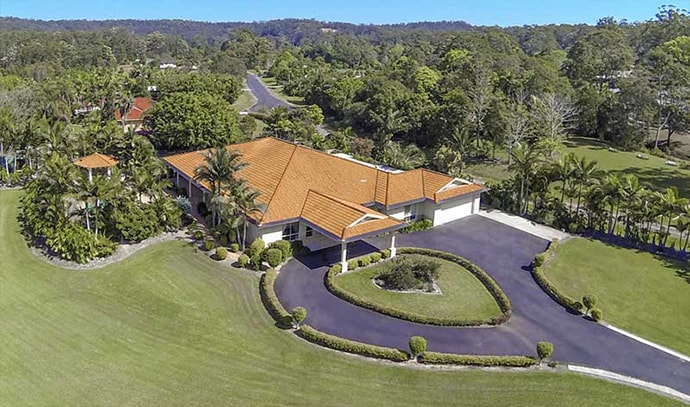 Floor plans are also usually a part of the real estate photography package. "We use laser measurers in each room and then convert them into accurate floor plan images," says Steve. "Some photographers even offer copy writing to accompany the images, but usually agents will take care of this." The photographer might give the client around 8-10 finished images, who will usually use around six of them in the listing. This works well if the property doesn't sell and they need to list it a second time, because they can then pull out the fresher images they haven't used yet to attract more buyers. [alert style="alert-info" dismissable="false"]
Top tips
Ask your agent to recommend a good photographer to you.
Clean up your home before the photographer arrives. Basically it needs to be clutter free, with clean windows and mowed lawn; "pretend there are important guests coming over" advises Steve.
You want the photos to capture the lifestyle that the home could offer a potential buyer. Your photographer should already know how to achieve this, but never hurts to ask!
[/alert]
Back to top