sunny-morning-lawn-yard
Top tips for a luscious lawn
Angie Thomas, October 2015
A lush green lawn really sets off your house and garden, and can keep your home cooler in the hotter months. Here's how to keep your lawn looking good:
Use available water wisely, watering deeply but less frequently to encourage grass roots to grow deeper into the soil - making the lawn more drought tolerant.
Raise the mower blades to a higher setting – this allows the grass to continue to absorb energy from the sun, and the longer grass shades the root zone on hot days.
Fertilise your lawn with an organic based lawn food such as Yates Dynamic Lifter Concentrated Lawn Food – which combines fast acting nutrients and slow release organics to promote long term soil health.
Broadcast by hand or use a fertiliser spreader to apply the fertiliser evenly over the lawn surface. One adult handful of Yates Dynamic Lifter Concentrated Lawn Food contains around 70 grams, which is enough to feed 2.5 square metres of lawn. Water the fertiliser in well after application and the granules move easily down to the root zone where they start to go to work straight away. [caption id="attachment_2982" align="alignleft" width="690"]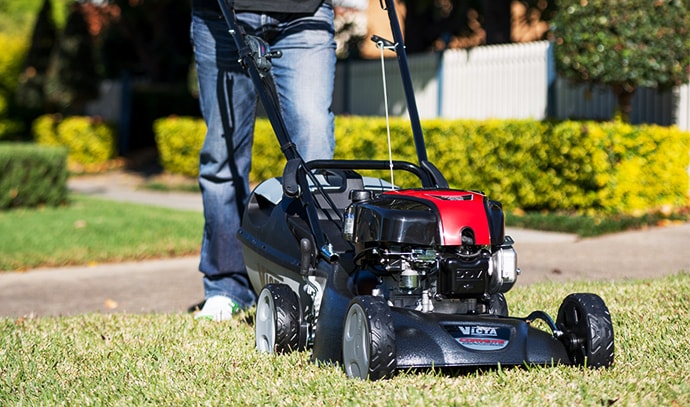 Image courtesy of Victa
[/caption] Keep on top of lawn weeds like cape weed, dandelion and thistles using a selective herbicide. For kikuyu and couch lawns, use
Yates Weed'n'Feed
and for buffalo lawns use the specially formulated
Yates Buffalo Pro Hose On Weedkiller
, which is safe for buffalo. Both are convenient hose-ons and will quickly and easily control broadleaf weeds in large areas of lawns as well as giving the lawn a green up with fast acting nutrients. Curl grubs, which are the larvae of African black beetle, eat through grass roots creating dead patches in the lawn that can be rolled back like a carpet. Protect the lawn from curl grubs now using
Yates Complete Lawn Insect Control
. Its dual action formulation works on contact to kill surface pests, in addition to systemically absorbing into grass and roots to kill pests like curl grub hiding in the soil.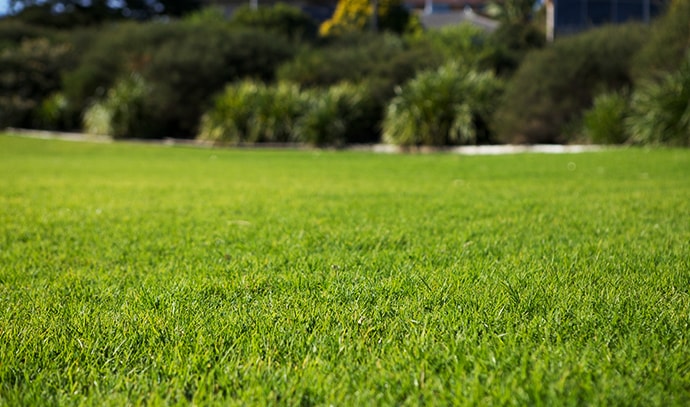 The
Yates Garden Club
is perfect for both first time and experienced gardeners. Whether you're interested in growing your own fruit and vegetables, love roses and flowers or want a beautiful lawn, as a Yates Garden Club member you'll receive a personalised monthly email that contains fantastic gardening information, advice and inspiration for your garden. It's completely free to join the Yates Garden Club! Head to the Yates website at
www.yates.com.au/garden-club
to join and enter the promotion code
OCT2015
to receive a free packet of Yates seeds for your garden.
Back to top