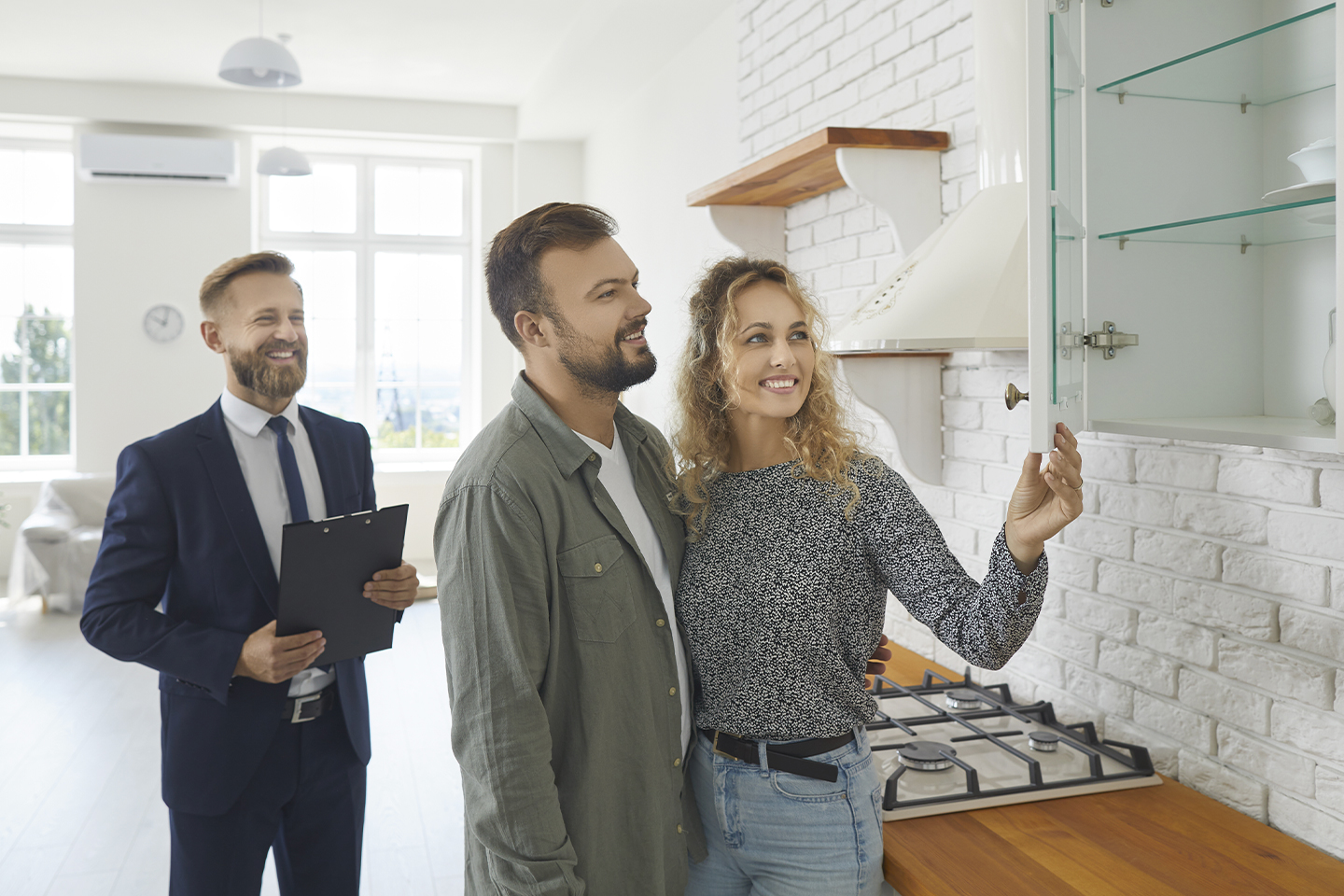 When it comes time for the open home or property inspection, there are the obvious things to check and not-so-obvious considerations as well.
Top things you should check before and during a property inspection
By Lisa Llewellyn, January 2022
When it comes to buying property, we've all heard the mantra 'location, location, location.' But what specifically should you be considering when buying a home or investment property?
"Purchasing property is very subjective, as each property is different, and buyers have different requirements and preferences," says Aaron Maskrey, director of research with real estate group PRDnationwide.
"As such, there are no set criteria for buyers when they purchase property. However, common guidelines exist for buyers and investors looking to maximise potential capital growth gains when it is time to resell. Guidelines vary, but there are a number of rules of thumb."
Key considerations for buying property:
Not on a main road
Corner block preferable
North facing
Proximity to reliable public transportation
Proximity to main arterial roads/highways
Do the neighbours face the property?
View/aspect
Council easements, flood lines, overland flow, fire?
Proximity to schools, shops, hospitals
With increasingly congested roads and rising fuel costs, being close to public transport is, more than ever, a major requirement for homebuyers. This is borne out by PRDnationwide research, which shows that 57% consider public transport is the most important amenity to have nearby when purchasing a property.
"A reliable train, bus or ferry terminal nearby can add thousands to the purchase price and create greater competition for the property," says Maskrey.
The survey also found 16% considered a supermarket was paramount, while 12% felt a cafe or restaurant was most important to have close by. Only 8% of respondents wanted a school in close proximity.
"People are choosing a property based on how it fits into their lifestyle – not just how many bedrooms and bathrooms it has," Maskrey adds. "Seeking out good amenities is a priority for many house hunters – including first home buyers. Buyers crave convenience."
When it comes time for the open home or property inspection, there are the obvious things to check regarding aesthetic and functional aspects (Does the layout of the property suit your needs and expectations? Is there enough storage space?), but there are not-so-obvious considerations as well. Here are 10 key tips to consider:
1. Check for fresh paint
While a fresh coat here and there could have been added simply for presentation purposes, it could also be a sign that cracks caused by house movement have been disguised.
2. Open and close
Move any sliding or hanging windows up and down. Windows that fail to open and shut properly could also be a sign that the house has undergone movement.
3. Test the pressure
Turn the taps on to ensure that the water pressure is adequate. If it's below par, expect to have to pay extra to have the home re-plumbed if you end up securing it.
4. Check the electricity meter
Make sure the home is equipped with a newer model complete with appropriate trip switches. A lot of older houses won't have one, so bear in mind that this could also be an extra expense.
5. Sniff out any problems
Try and ascertain the presence of musty odours that could be an indication of rising damp or dry rot. Bear in mind that any plug-in smell deodorisers being used by the vendor could be intended to mask the problem.
6. Focus and fire safety
If the property shares a roof with another property, make sure the common roofline is fire rated. This will ensure that all adjoining properties won't go up in smoke if one catches fire.
7. Be aware of the acoustics
Make sure that any shared walls are sound rated and that you're not getting any noise bleeding through from the other side.
8. Ensure floor integrity
Look for any signs of unevenness or movement in the floor when you walk on it. Also ensure that beams and joists are in good order, especially in older houses.
9. Apply the tape measure
Don't rely on real estate agents' room measurements – always take your own. If you're planning on transplanting your existing furniture, you'll need to know if it all fits.
10. Ascertain water vulnerability
Take careful note of where the house sits. Is it on top of a hill or in the base of a valley or ravine? Is it on a flood plain? In short: is it vulnerable to a major rain or flood event?
This information is of a general nature and does not comprise professional advice or product recommendations. Before making any decision about any investments, financial products and services, you should consult with your own independent legal, taxation and financial advisors, who can provide advice which takes into account your own personal circumstances, goals and objectives.
Back to top