electrical-electrician-electricity
Things you can fix yourself… and things you can't
Veda Dante, September 2018
When asking yourself "can I fix this electrical fault this myself", the most important thing to consider is "will it need any wiring". That's because anything involving wiring, needs an electrician to carry it out. It's very easy – and sometimes will seem so cost-effective – to want to fix things yourself. After all, you can find DIY tutorials all over the internet about how to re-wire a plug. I mean, it can't be that hard can it? However, the best thing to remember is that the license is the law. Without a certificate of compliance (which can only be issued by a registered electrician), you could find yourself facing hefty fines or jeopardising your insurance. To make it easy for you, the specialists at
ITA Electrical
in Melbourne have created a short list of things you
can
and
can't
fix yourself. [caption id="" align="alignnone" width="690"]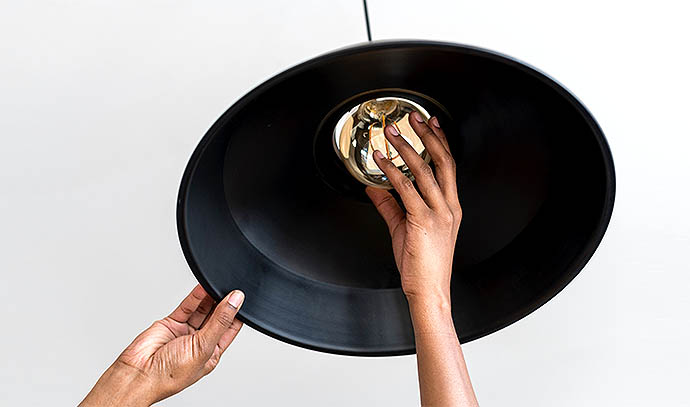 Turn the power off and where possible unplug the light before changing a lightbulb.[/caption]
Things you can fix yourself
Changing a light bulb
– this doesn't involve any wiring so is completely safe to do yourself. Just make sure you turn the power off, unplug the light (if you can), and handle the hot bulb with a tissue between your skin and the glass.
Adding lights to your garden
– unless you're talking about high-voltage fog lights, adding low-voltage or solar powered lighting to your garden is absolutely ok. And, oh how pretty those fairy lights will look around that tree.
Flipping tripped safety switches
– it's the first thing you do in a power cut or power surge, and it's perfectly safe and legal for you to flip the switch. (In Australia that's typically safe though some countries have very dodgy wiring so beware when holidaying overseas.) [caption id="" align="alignnone" width="690"]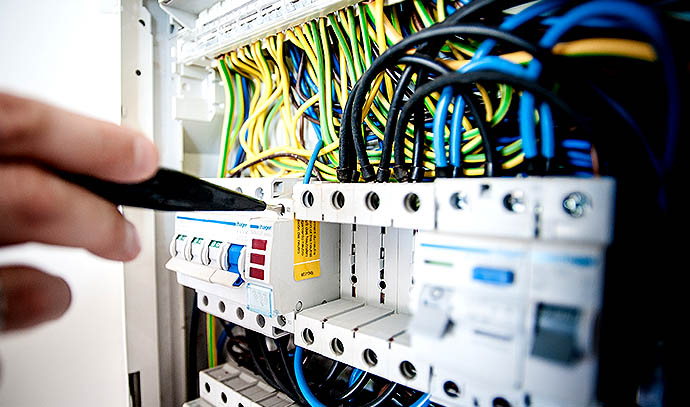 While it's safe and legal to flip tripped safety switches, don't tamper with the wiring.[/caption]
Things you can't fix yourself
Everything else. Unfortunately, this list will be significantly longer, as there really isn't much you can legally do without a licensed Electrician.
Installing an appliance
– now, this one is a little grey around the edges. You can legally fit an appliance i.e. place a dishwasher in its rightful place, BUT a qualified tradesperson has to connect it, i.e. plug it in. While it can be either an electrician or appliance technician, but it has to be a licensed professional.
Installing a ceiling fan
– you can buy one, you just can't install one.
Rewiring fuses
– It's safe to say, you need a professional for any type of rewiring.
Changing or repairing a switch
– this will involve wiring, so a licensed electrician will need to take over this one. Even if you just want a black one instead of the standard white, or a dimmer instead of a switch, it's not something you can do yourself.
Moving a power point
– when you decide to change a room around, you might not want to clog it up with power cord extensions. If you want to change the placement of a power point, you'll need to call in the professionals.
Repairing a broken or rattling appliance
– if you think your washing machine is making a strange noise, your oven has stopped heating properly, or your dishwasher is no longer cleaning, you should call on a licensed Electrician or appliance technician to look at the problem. The most you're allowed to do yourself is change the belt in your washing machine.
Back to top