food-meat-chicken-salad-pepper-garnish
The smart cookbook that downloads shopping lists to your phone
Phyllis, November 2015
What's worse at the end of a long day than trying to decide what to cook for dinner? Having to write down the ingredients and head to the shops to buy them. Not any more thanks to
Summer TABLE
– the interactive cookbook developed by an Australian mum. Summer TABLE is no ordinary, run of the mill cookbook. In a world first,
Jodie Blight
developed an app that creates a shopping list from the cookbook. Every recipe is accompanied with a QR code. A world first. A quick scan of the code with your smartphone will create a shopping list for that recipe on your phone. If you are really organised and decide on your menu plan for the week, you can scan a number of recipes to create a comprehensive shopping list of all the items you need, sorted within the supermarket sections. [caption id="attachment_3126" align="alignleft" width="690"]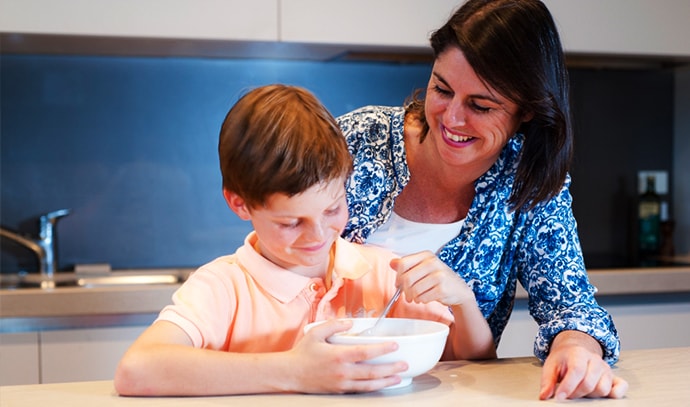 Jodie Blight with her son - James
[/caption] Obviously this is the invention of a celebrity foodie, right? Wrong. Jodie spent many years working as a company director in the finance industry before starting a family and moving half way around the world before circumstances made her discover her passion. Summer TABLE was born while Jodie was living in the Netherlands raising her two young sons. She found herself living in a small village with no family support, no takeaway food shops, a supermarket that closed at 5pm on weekdays and no Sunday shopping. "I was forced to creatively plan and prepare family meals," Jodie says. And so began a new love of food. "I always loved to eat it but it was during that time I realised just how much I enjoyed creating it!"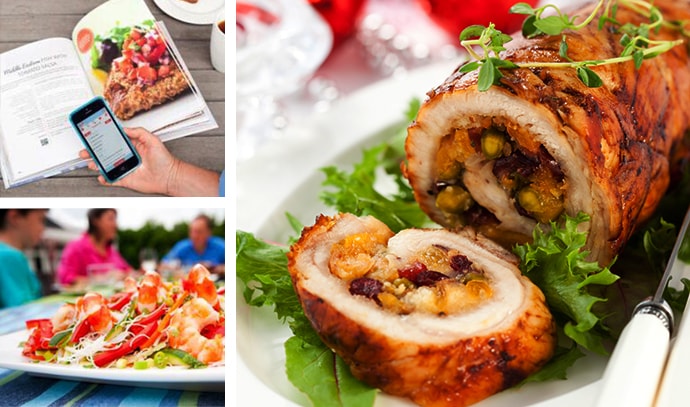 After returning to Melbourne, and with the support of her family and friends, Jodie was encouraged to take her growing pile of recipes and put them into a book, fulfilling her ambition to share her love of food and address the dilemma we are all familiar with – what to cook for dinner. The result is Summer TABLE. The recipes are simple, with normal food that you have in your pantry, not exotic dishes that kids won't eat. There are also plenty of tips and tricks to save time and make cooking easier. Jodie has already started work on her winter cookbook. Guess what it's called? Summer TABLE retails for $34.95 and is available at Sussan, Dymocks, Collins Booksellers, independent bookstores and online at
hellotable.com.au
.
Back to top