hebel-finished-deck-orange-seat
The new system that makes deck building simple
Phyllis, August 2015
Images courtesy of CSR Hebel
Winter may have a few more shivery weeks to go, but now is the time to get to work if you plan to celebrate the arrival of spring with a spot of outdoor entertaining – especially if a new deck is on the cards. A deck can transform an outdoor living area into a versatile space where you can enjoy summer barbecues with family and friends.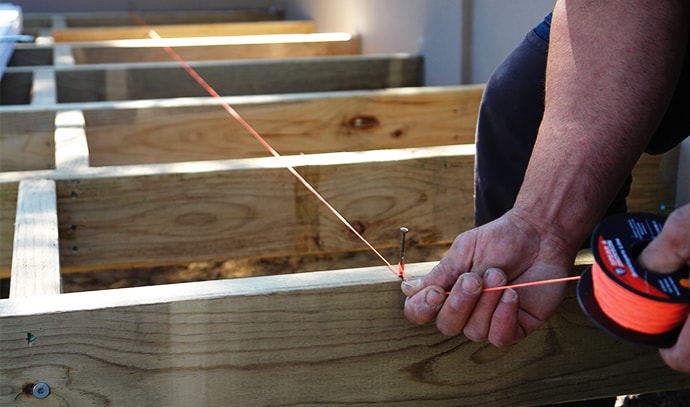 Now you could choose to go with timber – but that means committing to regular maintenance in the form of annual staining, nailing down loose boards and repairs any rotting timber as it appears. The there's concrete, solid and generally maintenance-free. The down side is the cost. However, CSR Hebel has a product that cost-effective and simple to install, maintenance-free and long-lasting. PowerFloor is a versatile solid flooring system that provides the feel of a concrete deck but at a significantly lower cost and easy DIY installation. The panels are installed over conventional floor framing, such as decking joists, and fir snugly together to form a solid, strong, smooth floor.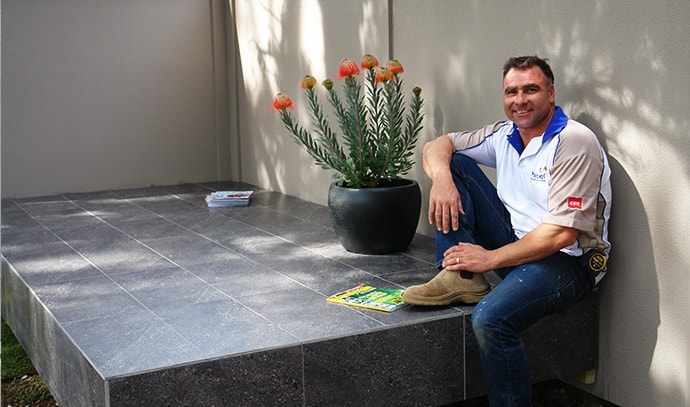 Hebel DIY expert,
Brad Trethowan
says PowerFloor is easy to build with, has superior termite-resistance, low noise transmission, thermal insulation and fire resistant properties, making it the perfect choice for a deck. "Also, once it has been water proofed, it can be tiled over to create an idyllic entertaining space," he says. Brad says the material you build your deck with is just as important as planning its location and orientation. "The ideal location of a deck is on the north/east side of a house, as it will be in prime sun from the morning to the afternoon. A deck located on the south and west side will transfer reflected heat into the home." Brad offers down to earth and practical advice on creating a deck. "Along with a 'how to' video, there's a shopping list of building materials and tools as well as step-by-step instructions and photos that guide you through the process and ensure that you are on track," he says.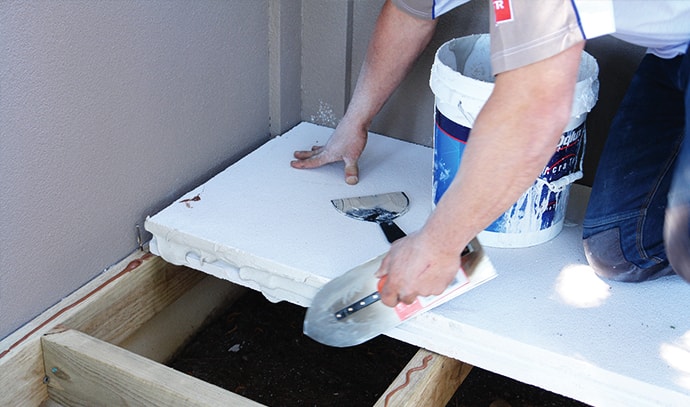 "Hebel is a proven environmentally sound material that is very easy to work with and lends itself to a wide range of DIY applications both inside and outside the home. In addition to the established uses of Hebel masonry blocks and panels to build homes and internal walls, Hebel is increasingly being used in outdoor areas such as for boundary fencing and front walls, BBQ benches, outdoor seating and letterboxes, and blends easily with a rendered or bagged masonry home." All Hebel DIY projects are designed to be easy to make and use readily available products. Hebel PowerFloor is available through major hardware retailers such as Bunnings. For the step-by-step DIY instructions, visit
hebel.com.au/projects/how-build-hebel-powerfloor-deck
. For more information, visit
hebel.com.au
Get inspired
. Visit our Pinterest page: 
pinterest.com/HomeloansLtd
Back to top