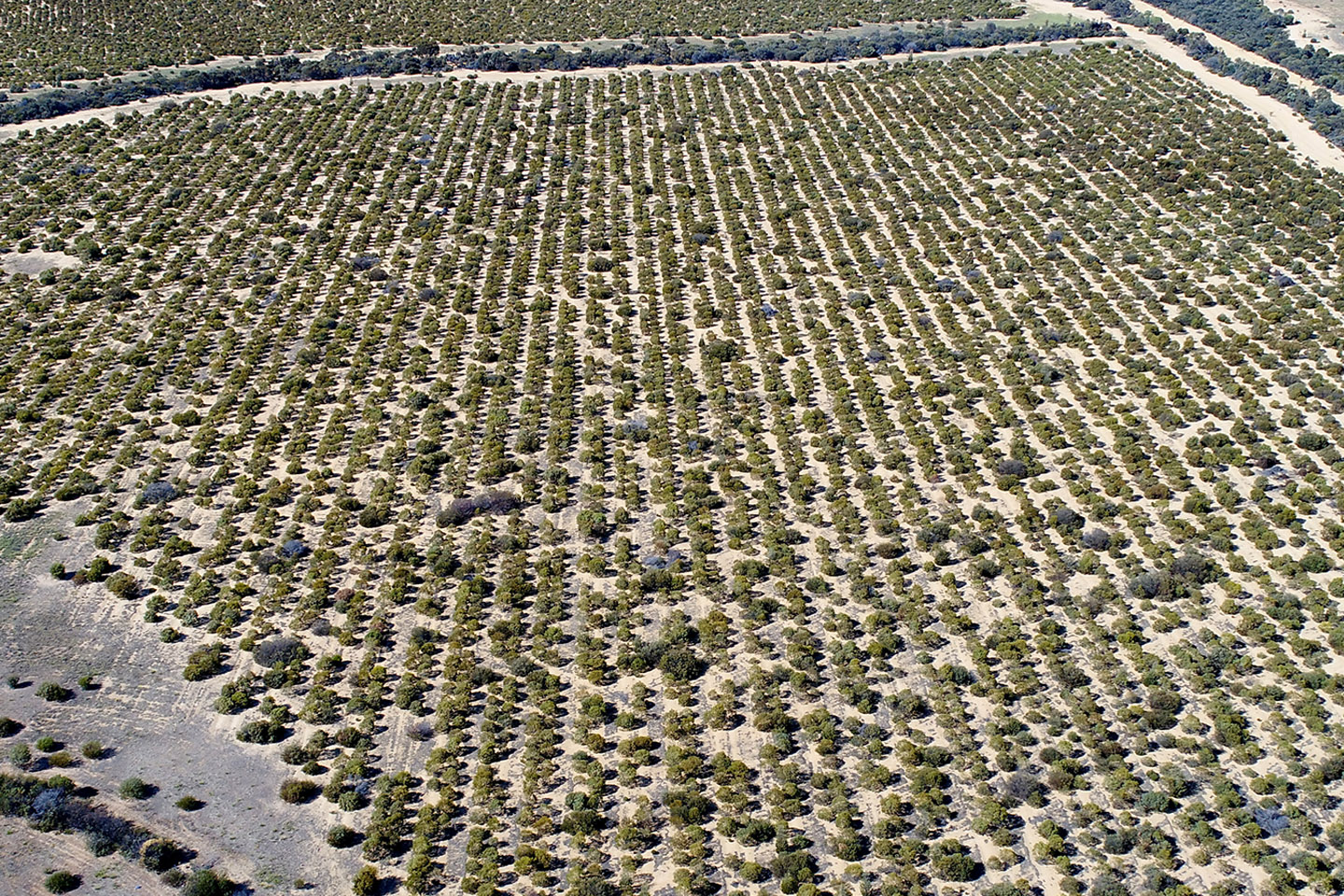 homeloans.com.au's Carbon Conscious program offsets harmful CO2 emissions and increases biodiversity.
Thanks for helping us reach 40,000 trees planted!
the homeloans.com.au team,, July 2021
homeloans.com.au's Carbon Conscious program, which sees a Mallee Eucalypt tree planted in the Australian Wheatbelt region for every new loan settled, has hit a new milestone. As of the first week of July, the program has seen a total of 40,000 trees planted.
Over their lifetime, these trees are calculated to offset nearly five million kilograms of harmful CO2 emissions from the Earth's atmosphere, as well as play a role in increasing the available habitat for native birds, insects, lizards and mammals.
Scott McWilliam, CEO of Resimac Group, said he was proud of the business' contribution towards helping fight climate change, having pioneered the program within the mortgage industry more than 10 years ago.
"While our day-to-day business is about helping Australians achieve their home ownership goals, our organisation has a broader responsibility to look after the planet – our collective home – so that future generations can enjoy the same quality of life we have today."
A customer survey conducted by homeloans.com.au earlier this year found 95% of customers agreed or strongly agreed that climate change was an issue. Additionally, 81% of customers agreed or strongly agreed that they preferred doing business with companies that are environmentally responsible.
"This is very much a partnership with the brokers and customers who choose to do business with us. Having recently expanded this program to include other brands within Resimac Group – most recently Resimac Asset Finance – we're looking forward to accelerating our contributions as part of this important partnership," Scott added.
Anthony Fitzgerald, Executive Director at Carbon Conscious Investments, said he was thankful for Resimac Group's long-term commitment to reducing greenhouse gas emissions.
"This isn't a problem that can be solved by one initiative, but we believe the concerted efforts of many can make a real difference. Our Carbon Capture program is based on trees planted in the Western Australian wheat-belt where, in addition to sequestering carbon, they contribute to a reduction in soil salinity and erosion, as well as an increase in biodiversity. Thanks to partners like Resimac Group, we've been able to plant over 22,000,000 trees on 18,000 hectares to date."
homeloans.com.au's Carbon Conscious program is not factored into the pricing of its home loans and does not result in any additional expense for customers.
For more information about Carbon Conscious, visit homeloans.com.au/about-us.
The opinions expressed in this article are the opinions of the author(s) and not necessarily those of homeloans.com.au.
Back to top
homeloans.com.au is an award-winning provider of flexible and competitive home loans for all walks of life.
Click the button below to find out how we can help you.