turoa-tapware-collection-bathrrom-accessory-tiles-steel
How to revamp your bathroom before selling your home
Veda Dante, September 2018
The process of selling a house isn't easy because a lot of renovation work is required in order to increase both value and curb appeal.
Re-Bath
bathroom specialist Caryl Anne Crowne shares her top reno tips for one of the busiest and well-worn zones of the home.
Neutral colours 
After someone buys a home, the
y 
may 
want to 
decorate 
it to suit their personal style
. 
So, i
f you want to make the 
process more appealing, it's a good idea
 to paint the walls a neutral colo
u
r. The goal is to reduce work for a new homeowner while each bathroom is decorated, and you can accomplish this by selecting a light, cheerful colo
u
r that won't clash with decorative towels, 
flooring
or
cabinet
ry
. 
[caption id="" align="alignnone" width="690"]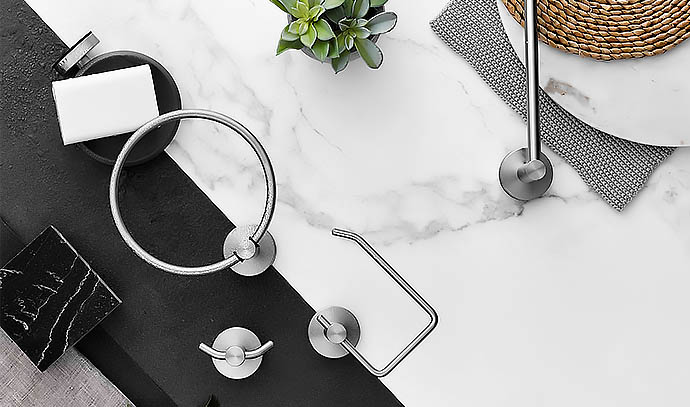 High-quality hardware like the
Turoa Accessories Collection
adds timeless style to contemporary bathrooms.[/caption]
Sleek accessories

 
Replacing outdated accessories with slick bathroom hardware will hopefully boost your home's resale value and attract more potential buyers. The most useful and practical accessories include:
Polished knobs and handles:

Polished knobs and handles mounted on cabinets give a bathroom a luxurious vibe. Always consider the shape of each product. If a knob or handle has a wide arch, the process of gripping and pulling the hardware in order to access a cabinet won't be a hassle.
Modern shower hardware:

Modern shower equipment is more efficient because the jets have powerful, pressurized components that blast out water very effectively. Soothing showers are very appealing to buyers, so you can easily boost a home's value by replacing old equipment with custom shower hardware that has an adjustable nozzle.
Here are a few tricks to make your bathroom look bigger.
[caption id="" align="alignnone" width="690"]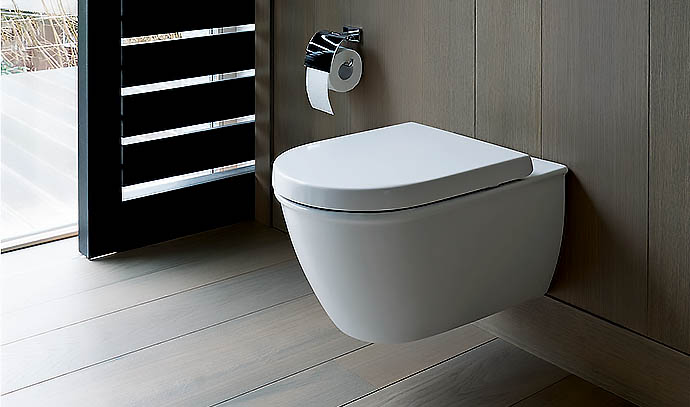 Wall-mounted toilets offer greater flexibility when designing or updating a bathroom. Pair it with a stylish
Viega flush plate
and you have one seriously chic loo.[/caption]
Maintenance 
In some cases, simple cleaning routines can make a bathroom more appealing and valuable. As potential buyers inspect bathroom spaces, they always examine grout lines and surfaces around sinks and toilets. If these zones have any dirt or grime, you must use a strong cleanser to eliminate all stains because bathroom bacteria can impact a sale.
Detailed Elements 
While implementing cleaning procedures, carefully check key areas where hidden grime can generate. If these zones aren't properly cleaned or touched up, you could miss opportunities to secure a sale. The most vulnerable areas include:
Vents
Blinds
Toilet bowl rims
Things to remember
Always keep in mind that renovation projects should not take more money or time than it will add to the home. The point of revamping is to help add value to the home. And I recommend you consult a professional electrician and plumber to ensure that work is done safely and properly.
Here are three ways to give your bathroom a mini-makeover this weekend.
Back to top