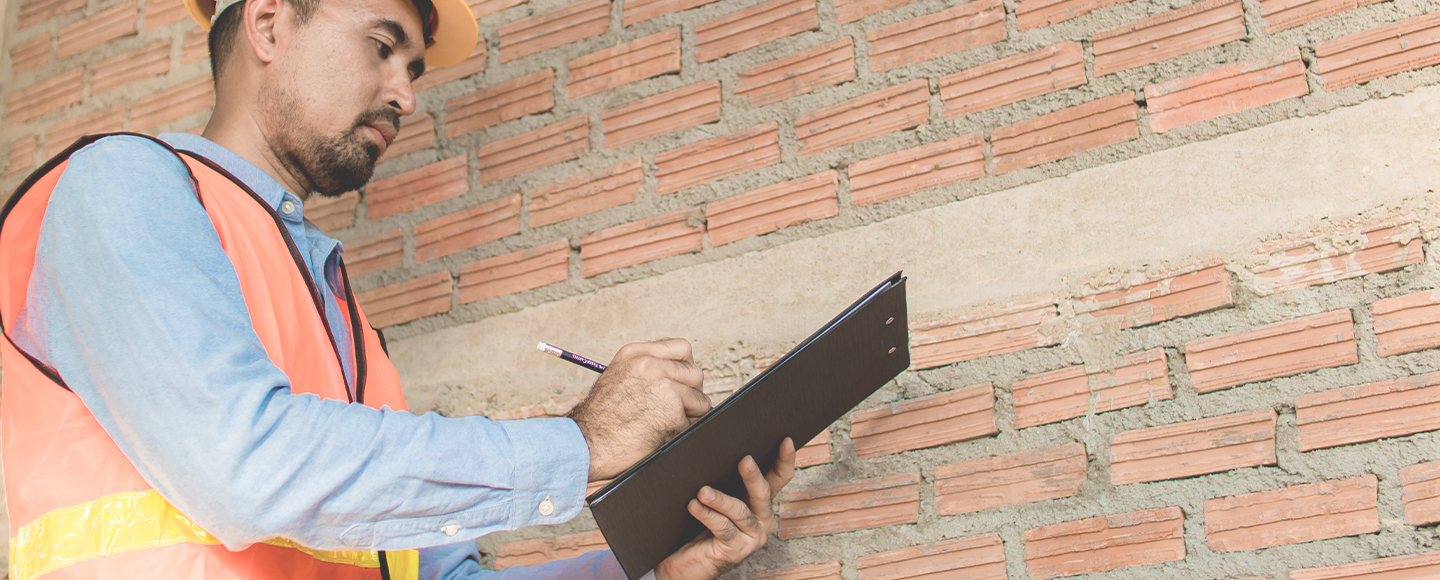 We have spoken to a number of builders to bring you the top six pest and building inspection issues they come across.
Found the perfect property? Here's why a pre-purchase pest and building inspection is vital
By Hedgie Gundry, January 2022
The costs involved with buying a home can sometimes be overwhelming. Conveyancer fees, mortgage establishment fees and stamp duty can quickly add up. So, it might seem tempting to forgo the recommended pre-purchase building and pest inspection reports to save yourself a few hundred dollars.
This is a mistake. Pre-purchase reports are essential, not only to make sure you're making a sound investment, but also so you can use the information to negotiate a lower price for your property if you have to carry out any repairs. You also need an expert eye to see through any cosmetic improvements that might be concealing some serious structural issues.
"Carrying out building and pest inspections is essential," says PRDnationwide managing director Tony Brasier. "Often, purchasing a home is a decision made with the heart – but to avoid heartbreak these issues need to be evaluated before rushing in to purchasing."
We have spoken to a number of builders to bring you the top six pest and building inspection issues they come across.
Drainage
With the huge volumes of rainfall we're currently experiencing across Australia, it's no surprise that drainage is the number one building issue found in pre-property inspection reports.
Drainage deficiencies such as blocked or broken gutters, missing downpipes and issues with stormwater run-off can cause costly and often unseen damage to the roof, footings and foundations. Ineffective gutters can also cause rainwater to back flow in the eaves or between the gutter and fascia, which can cause mould and timber rot. And the wetting and drying of soil around footings causes movement that can lead to structural cracks.
If you can smell damp downstairs and the house is built into a hill, you may also have bad drainage behind the subfloor walls due to inadequate waterproofing, which can be a serious issue.
Plumbing
Plumbing issues are also very common, particularly with older houses and apartments. Old and deteriorating pipes, waste line issues and faulty fixtures can all cause water damage and are often not immediately obvious. Leaking showers caused by old fibreglass waterproofing methods can also allow moisture to collect behind tiles and the bathroom walls. Look out for bubbling or peeling paintwork in the bathroom or a recent paint job that might hide this type of damage.
Roof damage
Although most roofs are well-built and hard-wearing, roof damage such as cracked tiles and decayed sarking often goes undetected until it's too late and leaks start to occur. A good building inspector will assess the integrity of your roof both inside and outside, identify any cracked tiles or tiles that have already been sealed and repaired, advise on sealant maintenance and check the general condition of the gutters.
Ventilation
Bad ventilation in a home, particularly in the roof, can cause a range of issues from damp, mould growth, water damage and rot. When selling a home, many homeowners will give the interior a fresh coat of paint, hiding tell-tale mould and damp areas. A thorough building inspection will highlight any areas of concern.
Asbestos
Finally, a building inspector will also identify any asbestos in your home. As a general rule, if your house was built before 1990, it's likely to contain asbestos in areas such as cladding, fibro sheets, roofing, guttering and fencing. The good news is, undisturbed asbestos presents very little risk to human health. But if you're considering any structural renovations after your purchase, you would be wise to know what you're dealing with.
For more information on what should be included in a pre-property inspection report, contact your local department of commerce or fair trading.
Termite damage
"Significant termite damage may require demolition of a significant part of the home, which would be extremely costly," says Brasier.
"Termites are so aggressive they could cause hundreds of thousands of dollars damage to property in only months and a lot of prospective buyers are very wary."
Inspection checklist
When house hunting, it's vital to do your homework and, as Tony Brasier suggests, getting pest and building inspections. And it's important that you and the professionals don't forget to inspect:
Timber floors for rot, mould, borer and termites / evidence of existing or past pest activity
The condition of roofs, guttering, flues, chimneys and flashings (and check eaves for water staining that may reveal roof or gutter issues)
All living spaces, bedrooms, bathrooms, showers and laundries for evidence of rising damp or mildew
Garages and sheds for water penetration
Underfloor areas for ventilation
Weatherboards for sagging or rot
Exterior walls for straightness, cracks and mortar quality
Concrete floors for exposed perimeters, cracks and water penetration
Services such as plumbing (water flow), gas service and electrics (particularly switches and power points)
Nearby trees for possible structural damage caused by roots
This information is of a general nature and does not comprise professional advice or product recommendations. Before making any decision about any investments, financial products and services, you should consult with your own independent legal, taxation and financial advisors, who can provide advice which takes into account your own personal circumstances, goals and objectives.
Back to top