sustainable-house-living-room-kitchen-dining-area
Play music and surf the web from your … light globe?
Phyllis, November 2015
The humble light globe has turned hi-tech, with a new world-first range of globes that combine the functions of light, speaker and internet connection.
SENGLED
smart lights are set to revolutionise homes and venues everywhere, ridding them of gadgets - and fast-tracking them into the next innovation age. The ground-breaking technology, pioneered by
General Innovation Australia (GIA)
and its partner SENGLED, has allowed light globes to become all-in-one sources of energy-efficient LED lighting and the highest-quality audio or, alternatively, an expanded range of Wi-Fi. The globes are controlled by the tap of a smart phone or tablet, and there is no need for power cords, speaker wires or remote controls. GIA managing director
David Clerk
says the three latest SENGLED products fall under the
Machtig
brand and represent a major leap in affordable, life-changing technology. [caption id="attachment_3120" align="alignleft" width="690"]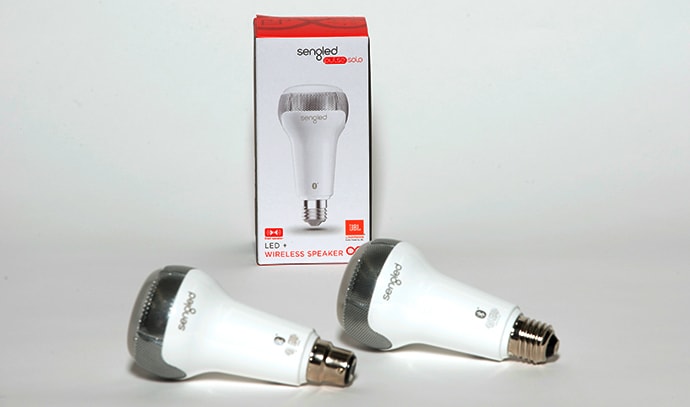 Image courtesy of Machtig: SENGLED
[/caption] "Imagine being able to create any atmosphere in your home, office, cafe, bar, hotel, library or school by having full control over the lighting and music in every room - anywhere you have a light bulb," David says. "And it really is as easy as changing a light bulb." The three products -
Pulse
,
Pulse Solo
and
Boost
- would not look out of place in the home of space-age cartoon family The Jetsons, and are the results of a four-year investment worth millions of dollars:
Pulse
is a smart bulb that combines a dimmable LED light with a 13-watt JBL Bluetooth speaker, and fits any standard light socket. Lighting and sound can be adjusted from the product's iOS/Android app.
Pulse
comes as a "starter pack", with one master and one satellite bulb, and can be linked to up to six additional satellite bulbs for surround sound.
Pulse Solo
works like
Pulse
, but functions independently (without the need for satellite bulbs) - making it ideal for desk lights or lamps.
Pulse Solo
combines dual 3-watt speakers for stereo-sound effect.
Boost
is a dimmable LED light that increases existing Wi-Fi range by up to 30m by connecting to your home router/gateway.
Boost
, puts an end to so-called internet "dead zones". [caption id="attachment_3119" align="alignleft" width="760"]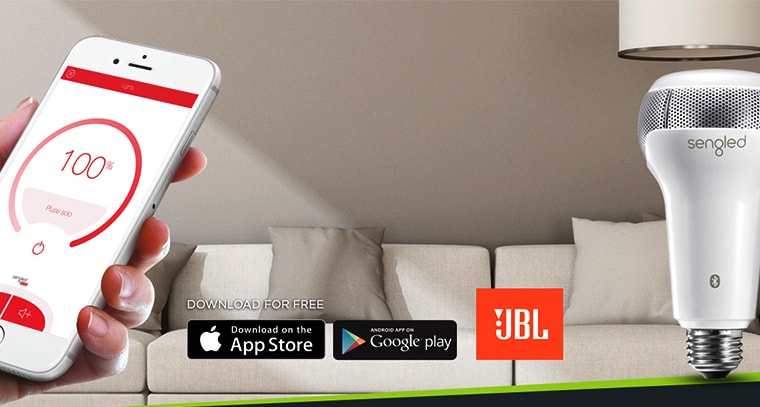 Image courtesy of Machtig:

SENGLED
[/caption] Earlier this year,
Boost
was recognised at the CES Innovation Awards in Las Vegas, which honour the world's most exciting consumer technology products. Boost took out a top gong in the "smart home" category. With
Pulse
,
Pulse Solo
and
Boost
now available in Harvey Norman stores across the country, David says the target market is simple: "Anyone who uses a light and enjoys music, entertainment and high-quality sound". That GIA is taking the consumer technology world by storm should be no surprise, given David's pedigree. He is descended from
James Clerk Maxwell
, the eminent 19th-century physicist whose great achievements included being the first person to calculate the speed of light. Such is his place in science history, James Clerk Maxwell has been referred to as "one of Einstein's heroes". David has also built up his own expertise in lighting and innovation through stints at Philips Lighting (reporting to the Asia Pacific head office in Hong Kong), Holden Special Vehicle and LED Technologies. He now wants to make technologies usually reserved for the rich and famous available to everyone: "Our new products are much more user-friendly, and come at just a fraction of the cost." The products are available in Edison Screw (ES) or Bayonet Cap (BC) from Harvey Norman:
Pulse
Starter Pack (two lamps) costs $349;
Pulse Solo
, $129; and
Boost
, $129. For more details, visit
machtig.com.au
.
Back to top