coffee-beans-evergreen-plant-caffeine-antioxidant
Pack a mighty punch with an antioxidant garden
Phyllis, December 2015
You don't have to be big to pack a mighty punch (ask my son after his little sister has beaten him up), which is why antioxidants are such an important part of a healthy diet. Antioxidants are compounds found in foods that neutralise or 'mop up' molecules called free radicals that can harm our cells. Damage caused to cells by free radicals is linked to certain diseases such as cancer and cardiovascular disease. Antioxidants include vitamins A, C and E and carotenoids such as beta-carotene, minerals, phenolic compounds and other natural chemicals with antioxidant properties. Flavonoids are another powerful antioxidant and are contained in red wine and tea.
ANTIOXIDANT SOURCES:
Beta-carotene: Converts into vitamin A, which we need for good vision and eye health, for a strong immune system, and for healthy skin and mucous membranes.
Lutein: One of two major carotenoids found as a color pigment in the human eye. It is thought to function as a light filter, protecting the eye tissues from sunlight damage.
Lycopene: May help protect cells from damage. This is why there is a lot of research into lycopene's role in preventing cancer.
Selenium: A mineral that is needed in small amounts by the body to help regulate the thyroid hormones and support a healthy immune system.
Vitamin A: Helps skin to repair, stay moist, and produce the enzymes that stabilise the production of collagen.
Vitamin E: Helps with proper immune function, plays a role in the use of vitamin K, which helps blood clotting, acts as a blood thinner by widening blood vessels, turns generic cells into the specific types your body needs, aids cell division and cell signaling.
Vitamin C: Helps the body make collagen, an important protein used to make skin, cartilage, tendons, ligaments, and blood vessels.
These compounds are found in pre-packaged by Mother Nature is various fruits and veggies – and look a lot more attractive growing in pots and garden beds around the house than rows of vitamin supplements in the cupboard. So why not plant an antioxidant garden during the coming summer holidays and enjoy the health benefits.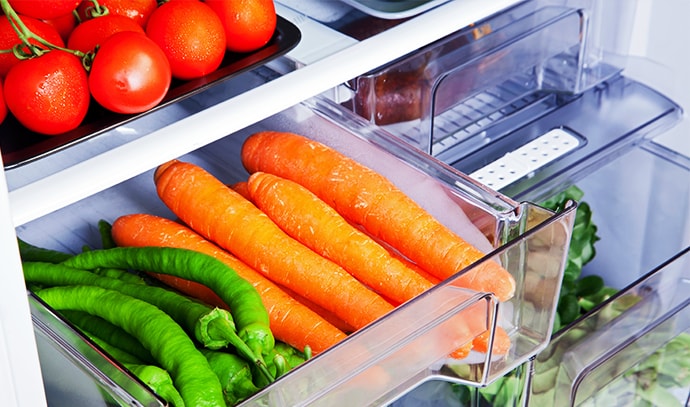 Antioxidants in vegetables
Carrots
are root vegetables that are high in carotene and can be grown in garden beds and large pots.
Pumpkins
are high in not just beta-carotene, but also vitamins A, C and E.
Sweet potatoes
are high in vitamin A and carotenoids
Spinach
his high levels of carotenoids, lutein, zeaxanthin, and vitamins K, A and C.
Broccoli
has high levels of lutein, sulforaphane, vitamins C and A.
Kale
is the super-food du jour and contains traditional as well as recently discovered anti-oxidants. In addition to conventional antioxidants like vitamin C, beta-carotene, and manganese, kale also provides us with at least 45 different recently discovered flavonoids, including kaempferol and quercetin. It's a vigorous grower, with leaves that can be continuously harvested as needed.
Parsley.
Yes, it's a herb. But it's full of Vitamin C. Who'd have thought it?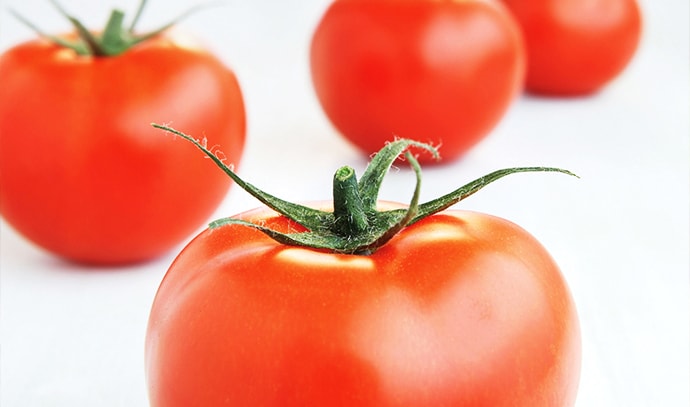 Antioxidants in fruit
Tomatoes
are a staple in any summer garden patch, with the fruit high in beta carotene, lycopene and a host of vitamins.
Apricots
these yummy stone fruits are packed full of v=beta carotene and vitamin C.
Watermelon
is more than water and sugar. It has vitamins A and C.
Papaya
is high in vitamins C and A
Mangoes
are eaten fresh more than any other fruit in the world. They're also high in vitamin A. What other excuse do you need to buy some and tuck in.
Oranges
are extremely high in vitamin c and extremely delicious. Wolf down that
blueberry
cheesecake and pavlova because these little superfoods are full of goodness. They contain one of the highest antioxidant capacities among all fruits, vegetables, spices and seasonings – vitamins K and C. Sure they cost a fortune in the supermarket, which is why we should all have a blueberry bush in the garden. Evergreen blueberry bushes can be grown in pots and gardens and reach about a metre in height. They prefer full-sun, slightly acidic soil and fruit from late spring to summer. Once established each bush will produce up to four kilos of berries each season. One word. Yum!
Strawberries
are perennial plants that thrive in sunny spots whether in hanging baskets in garden beds. They contain vitamin C.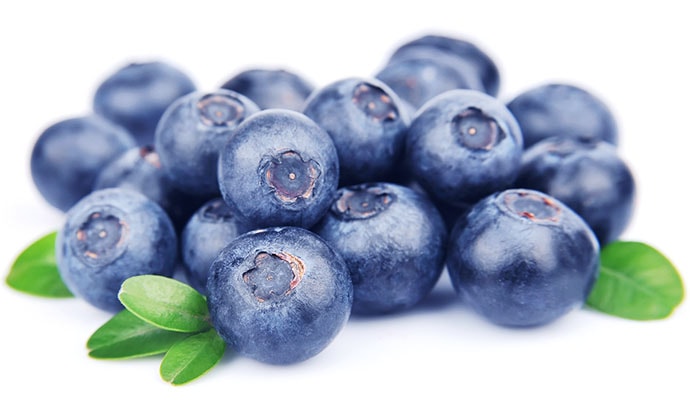 Cuppa for health
Coffee
(yes you can grow it at home) is an evergreen tree that grows up to five metres tall in a sunny position. It contains chlorogenic acid and melanoidin.
Tea
is harvested from the young leaves of Camellia sinensis and used fresh as white or green tea or dried to make black tea. It contains polyphenols and Vitamin C.
White tea
is the least processed of all teas and contains the highest levels of anti-oxidants and the lowest level of caffeine.
Green tea
leaves are not fermented, but withered and steamed. It contains slightly less anti-oxidants and has only a one percent caffeine.
Black tea
is fully oxidised. It has less anti-oxidants and 40 to 60 milligrams of caffeine per cup.
Back to top