smeg-colored-mixer-kettle-toaster
Old meets new
Katie Adema, July 2015
Aussie kitchen appliances best of both worlds
Masterchef, My Kitchen Rules, Jamie's Kitchen, Hell's Kitchen, The Cook and the Chef – Aussie fascination with cooking is still running red hot.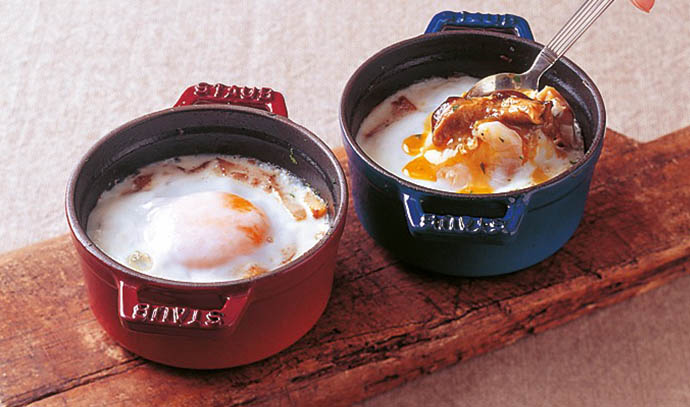 Along with this influx of cooking shows comes a renewed interest in creating amazing food in our homes. Even if we don't actually get around to cooking that often, we sure are well equipped to whip up some restaurant quality dishes. According to Winning Appliances, Australian homeowners are increasingly tailoring their kitchen to their desired lifestyle.
[Tweet ""Australians want their kitchen and its appliances to suit the way they want to live""] explains Winning Appliances CEO David Crane. "People are not only taking functionality into consideration when choosing an appliance – they are also making a design statement."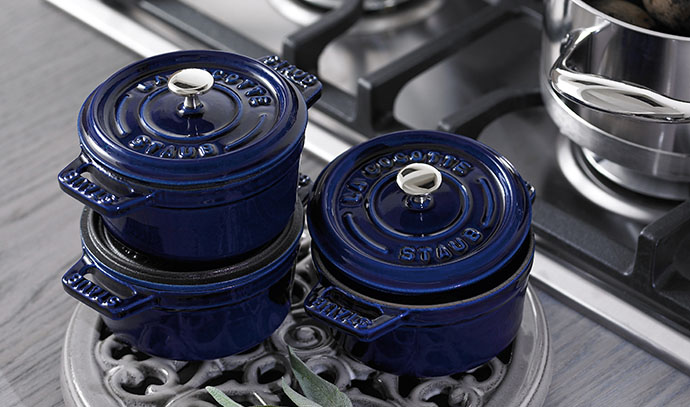 The most popular kitchen design statement at the moment takes inspiration from the past, with plenty of vintage style accessories making an appearance in kitchens across the country.
Modern technology and quality design meets old-school aesthetic in Smeg's retro range, which includes free standing fridges, cookers, toasters, kitchen mixers, blenders and kettles in vintage pastel blue, yellow and green.
"Each appliance is true to its genetic heritage by paying homage to the Golden Age of the 50s while showcasing Smeg's signature elegance and sophistication," says Smeg Australia's national marketing manager, Jim Kalotheos.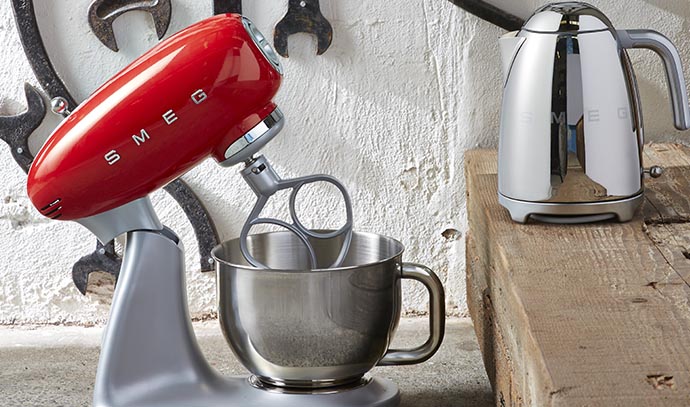 These retro appliances are perfectly suited to more traditional kitchens.
"Elements include cupboards, tables and shelving that rarely match but all have a sense of nostalgia and timelessness.  Layering creates the look, with kitchen accessories and tools, in a mix of colours and finishes, on display – but there is usually one hero piece that anchors the space," Jim explains.
Winning Appliances harks the popularity of the free standing ovens and fridges with French doors in more traditional kitchens.
"Not only are people appreciating the design aesthetic of a French door fridge, but it allows them to organise the contents of the fridge better so that only one door has to be opened at a time," explains David Crane.
Integration generation
Also trending is quite the opposite approach – fully integrated appliances that ensure a streamlined modern kitchen. Cooktops, rangehoods, ovens and fridges can all now be built in seamlessly.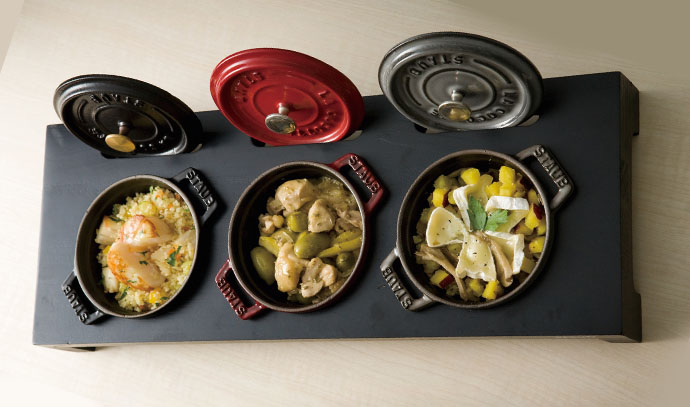 The sleek design of integrated appliances not only looks good, but also offers practical benefits such as decreasing clutter, eliminating small gaps where dirt and bacteria can accumulate and saving space.
This emphasis on functionality has brought with it a strong interest in multipurpose appliances and gadgets.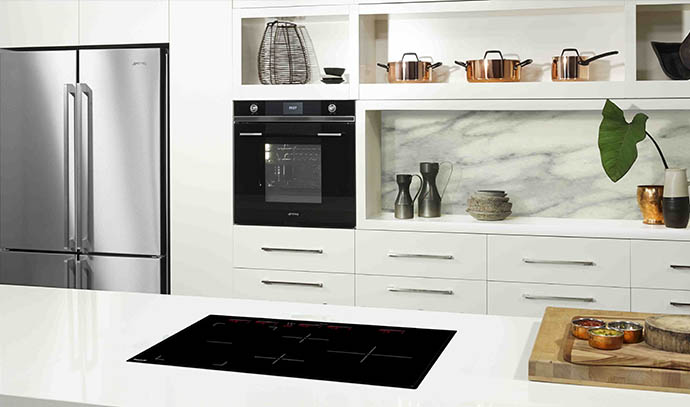 "With the kitchen having so many functions in Australians' homes, mixing and matching appliances has become the norm," says David.
"The days when Australians would purchase all their cooking and laundry appliances from the one brand are long gone. People are now embracing different styles and mixing old and new appliances."
The most sought after smart designs make things easier and quicker for the homeowner, including ovens that tell you how long you should leave your roast in for, and dishwashers with smart settings to clean different dishware.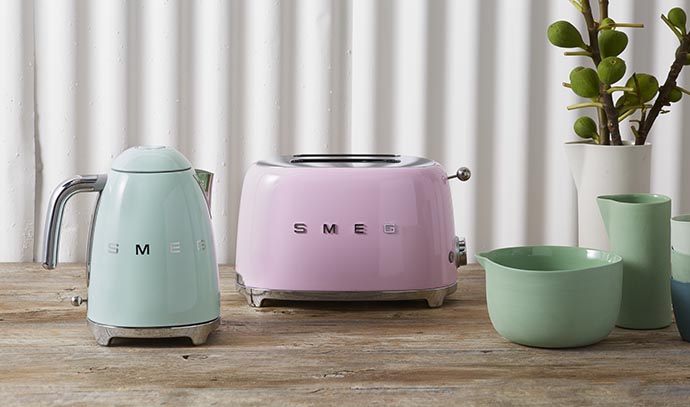 These smart appliances are proving so popular, that some Aussies are even forking out for more than one of each kitchen appliance – two fridges for food storage, and two ovens for baking cakes and cooking meat.
[alert style="alert-info" dismissable="false"]
Quirky small gadgets
Whilst having snazzy big ticket items definitely makes cooking a breeze, don't overlook smaller accessories! There are plenty of multifunctional kitchen gadgets that can help you out with jobs like peeling, chopping and stirring.
Hit your closest kitchenware store and keep an eye out for benchtop grills that require only one press of a button, roasting stands that ensure the juiciest roast chook, a robotic stirrer that attaches to pots and even self-stirring coffee mugs! PL8's Professional Mandoline is definitely a handy gadget for any cooking enthusiast – this cutting device has no loose parts, has four slicing thicknesses and four cutting patterns and is easy to use, allowing the user to slice, julienne and cut into chips or waffles. Also, French cookware specialist Staub has a collection of cast iron mini cocettes that are perfect for cooking and serving individual dishes or small dishes for sharing. [/alert]
Back to top