eurowalls-bricked-wall-vintage-leather-seat-living-room-modern-interior-design
Merging modern with vintage
Molly Milson, April 2017
Many people claim that mixing and matching is a dangerous design pitfall; however, you don't always have to play by old-fashioned, outdated rules when it comes to interior design. At first glance, modern and vintage may seem like strange bedfellows, but there are many fine threads that connect them. In fact, the two are a match made in heaven, provided that their union is blessed with an attention to detail, unrestrained creativity and bold thinking. [caption id="attachment_7505" align="alignnone" width="690"]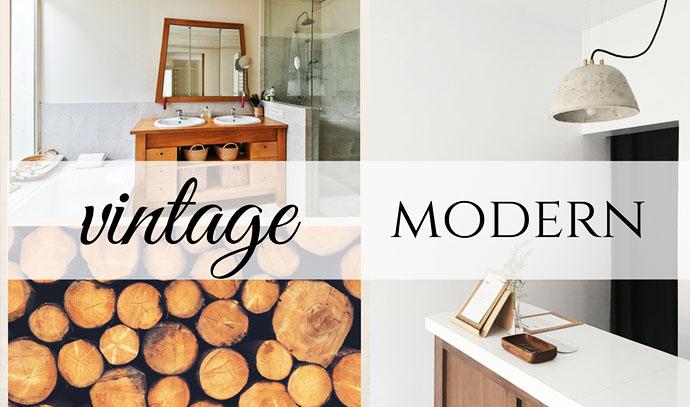 The prime design goal is to strike a fine balance between two seemingly opposite styles.[/caption]
Setting the stage
Creating a pleasing design amalgam is no walk in the park. Indeed, one of the hardest things to achieve in the interior landscape is a
fusion of different styles
. Of course, you want to create a look that seems like it has evolved for years and is not just the result of an untidy and random mishmash. Thus, ponder on the overall feel you want to accomplish. The prime goal is to strike a fine balance between two seemingly opposite styles. One of the main considerations involves the colour palette. Those who want to introduce a lot of individual elements should be wary of going overboard where they visually cancel each other out – and potentially create clutter. A simple, monochromatic backdrop is a good starting point, which you can slowly expand as you find the right vintage pieces. If you're after an eclectic look, consider one key piece to act as a focal point, especially when working with small spaces. [caption id="attachment_7504" align="alignnone" width="690"]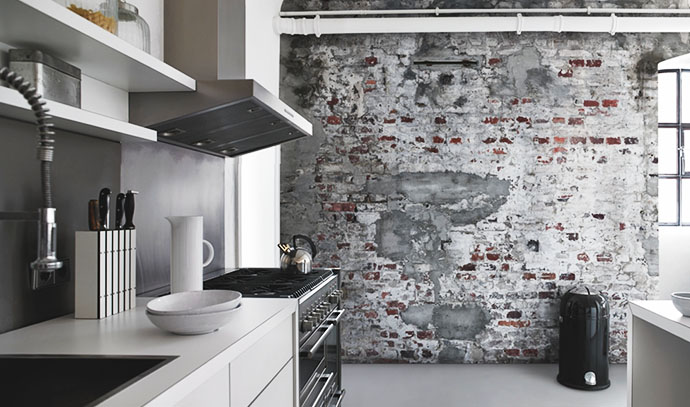 Eurowalls stocks a wide range of
vintage timber and brick wallpaper
that add texture and personality to modern interiors.[/caption]
Strength in diversity
An architectural backdrop plays a huge role in creating a cohesive look and feel. Large windows, high ceilings, classic fireplaces and other original features are certainly a great starting point!
Eclectic interiors
are most often rooted in either industrial or traditional styles, so if you're in the process of renovating, try to expose brick walls, weathered textural wall finishes, and the imperfections you find in timber flooring. But, in case your home does not include these elements, do not fret: You still have plenty of material to work with. For example, it is possible to produce a similar effect with wallpapers and country-style finishes. This indicates that you must always strive to unify and tie the overall scheme together. The right choice of flooring goes a long way in facilitating this outcome. Hardwood and other solid surfaces are a safe bet. Rugs with geometric and tribal designs work as well, and they also add warmth. Just get the proportions of furnishing right and you will make a big leap towards fusing modern with vintage. [caption id="attachment_7503" align="alignnone" width="690"]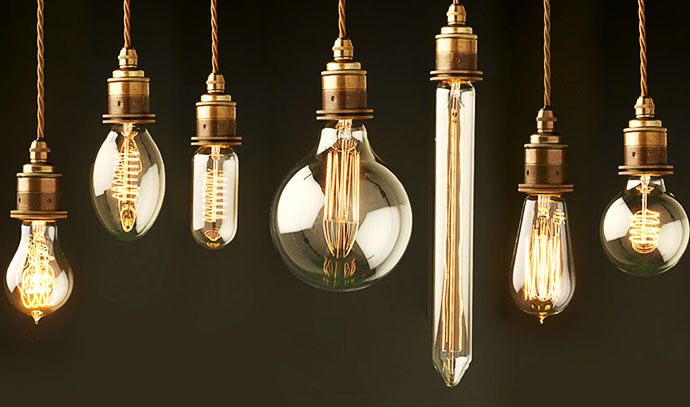 The exposed filaments of Edison-style globes add a vintage accent to modern homes. Image via
Edison Light Globes
.[/caption]
Crown jewels
Traditional-style bulbs with exposed filaments echo the romance of bygone eras – except now they use energy-efficient LEDs instead of power guzzling halogen lights. Furthermore, embrace the oversized design and invest in vintage chandeliers or modern pendant lights. There are many
brands like Superlight
that offer a wide assortment of quality products. Furniture is the centerpiece of any great design, so this is your chance to mix and match styles. A carved vintage armoire (pronounced ärm-ˈwär; it is a tall, freestanding cabinet with doors that hide shelves and drawers) coupled with the clean lines of modern chairs can complement each other perfectly. Likewise, a contemporary sofa looks amazing when placed next to vintage elements, such as ornate mirrors or a stack of old-school suitcases. [caption id="attachment_7502" align="alignnone" width="690"]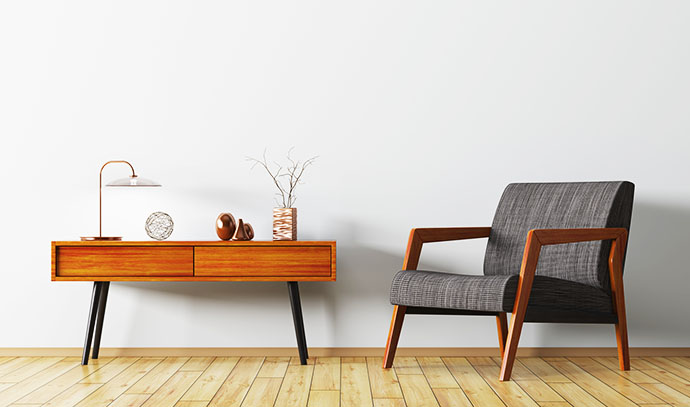 Done right, a killer combo of modern and vintage gives you a home that is both cohesive and inviting.
[/caption]
The best of both worlds
Rest assured that the forces of the old and the new can work hand-in-hand towards transforming any environment into a paragon of style. Go ahead and own a living space that resonates with your nostalgic longing, but also features contemporary design features. Done right, a killer combo of modern and vintage creates a home that is not only visually intriguing, but enables you to truly create a home that reflects your unique style.
Back to top