courtyard-outdoor-grill-stove-backyard
Invest in your backyard to increase your home's value
Jason Hodges, June 2016
Outdoor living is extremely important to Aussies, with many of us investing in our backyards as a flow on from the renovation boom in last couple of years. This interest in our backyards has been echoed in a recent Great Australian Backyard Survey undertaken by Adbri Masonry which shows that more than 62 percent of Aussies have invested in their backyard in the last 12 months, with 53 percent believing the investment had increased the value of their home. Having a backyard that offers an inviting and enjoyable place to have family and friends is ideal, but having a backyard that offers a return on investment is even better. McGrath Estate Agent Simon Exleton believes that to get the most bang for your buck homeowners need to make smart backyard improvements. "Not everything you do in your backyard will turn a profit, but you should always try getting the best return on investment you can on the improvements you make. A well designed and planned backyard can add 20-30% to the value of your home. By improving your backyard and making it a great space that people can enjoy you can add value to the overall property," says Simon. For many of us, there is an emotional connection with our backyards adding value on a personal level. The 'Great Australian Backyard Survey' found that 82% of Australians consider an outdoor space an important factor when making the decision to rent or purchase a home. "Given the importance of backyards in Australian culture, it is only natural for buyers to imagine themselves enjoying an appealing outdoor space. They start to develop an emotional connection towards a potential purchase," explains Simon.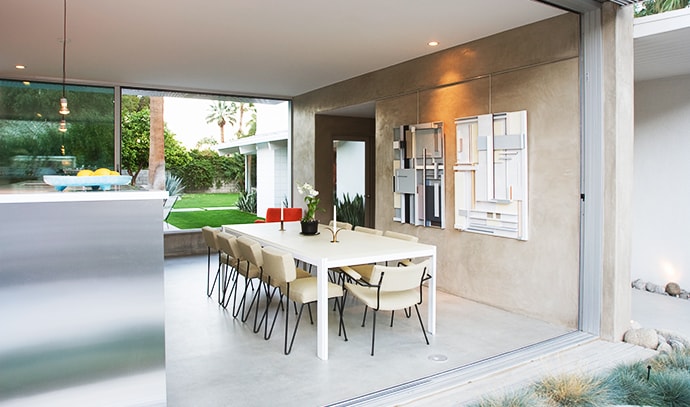 "The first step to making a profitable backyard is by creating a space that is low maintenance and well presented," says landscaping expert and Adbri Masonry brand ambassador Jason Hodges. "With Aussies becoming more and more time poor, they don't want to spend their weekends mowing lawns and pruning hedges. They want to relax, garden, entertain and dine in the space." But, just how much improvement should you make to help reap the financial rewards when selling? According to the '
Great Australian Backyard Survey
' there are five things that Aussies want in their backyard and done the right way they can they can help increase the value of your home.
Outdoor entertaining/dining area: You want to be able to define the spaces in your backyard so when buyers are walking through the property they begin to understand exactly how they are going to use it and imagine themselves in it. If this is done effectively it increases the chances of buyers having an emotional connection with the property. The entertaining and dining area is a great place to start because it adds a new dimension to how you can entertain while enhancing the appeal of your home.
Outdoor kitchen: An outdoor kitchen is both a practical and fun addition to a backyard. The days of just firing up the BBQ are long gone. Now there are so many different options, including having hot and cold running water or a temperature controlled wine fridge. Creating the perfect base for a bench top is made easy with Adbri's AB Courtyard Blocks. They provide a genuine DIY solution to creating functional, individualised outdoor kitchens for backyards of any size.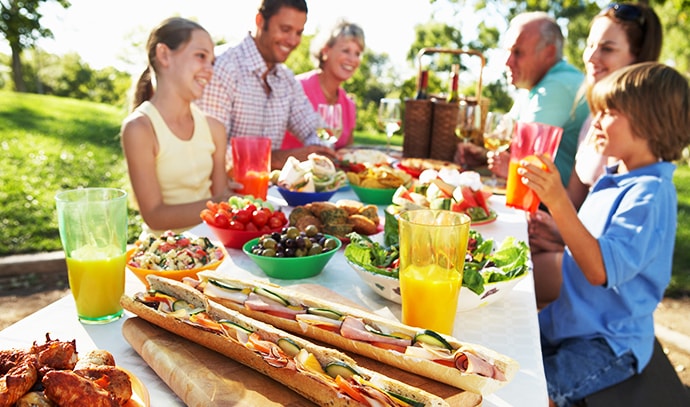 Garden/veggie patch: A veggie patch compliments an outdoor kitchen and dining area nicely and adds a real homely feel to a property which is attractive to buyers. They are also easy to build and by using concrete blocks the perimeter will never rot.
Swimming pool/spa: Pools can bring in a great return on investment. A pool area where you can sit, relax, warm up and cool down does not only provide value to the home, but is a great place to entertain and create lasting memories. For slip resistant surfaces around the pool, the Adbri Euro range of pavers have options for different aesthetics with smooth, European slate and textured stone looks.
Water feature: Make the backyard a sanctuary by installing a water feature. Married with a quiet place to sit, it can become the ultimate getaway in your own backyard.
For more information, visit
www.adbrimasonry.com.au
Back to top