marketpatch-harry-potter-items-i-solemnly-swear-bookmark-nocturn-alley-jam-jar-candle
Homewares suddenly got exciting
Phyllis, November 2015
Ice cube makers, lids and plastic cups tend not to be that exciting – and they've certainly never been at the top of my Christmas list to give or receive. Until recently. That's when I came across a website called
marketpatch.com.au
. Buying presents, especially for the men in my life, suddenly got a whole lot easier.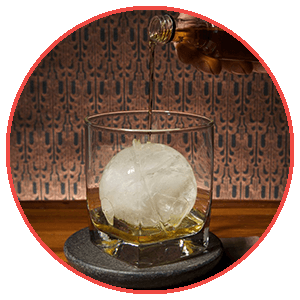 What first caught my eye was
The Original Ice Ball
. As the name suggests, it's a silicone mould that makes a giant ball of ice. While regular size cubes tend to melt quickly (and water down your drink) the original ice ball exudes chill but melts slowly. It's aimed at whiskey drinkers, but can be used in cocktails as well. Frankly I think the kids will get a laugh out of giant ice balls in their cordial and fruit juice this summer. They should also look great in a big bowl of fruit punch on Christmas Day! My brother-in-law has a new bar, so his present is definitely sorted.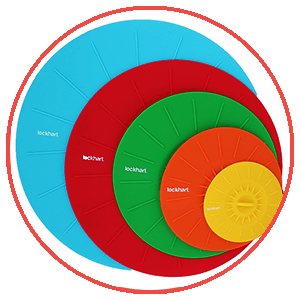 Several sets of
'Whatever Lids'
are also headed in the direction of my kitchen, as well as my mum, mum-in-law, sisters and sisters-in-law. You can use them instead of cling wrap or foil, as pan lids (yes even on the stove), baking lids for casseroles, microwave lids, pot holders – even sink plugs. Apparently you just place them on a smooth rimmed surface and push down for a perfect seal. I'm looking forward to trying them out.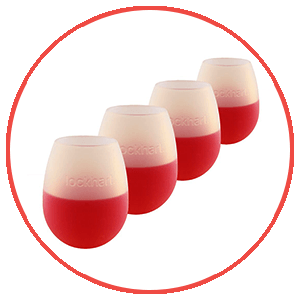 Fun cups
are perfect for the great outdoors, whether you like to go camping, picnicking or to the beach. What's so great about them. They're unbreakable – even when you squish them. You can even take them into events where no glass is allowed. If you're a
Harry Potter
nut like me (or know one) there's a
jam jar candle with a Nocturn Alley sign
on the label. Not a homeware, but I can't resist the chance to mention a very cool
book mark that says "I solemnly swear that I am up to no good"
. Trust me, you can't go wrong with this one. While also on the subject of books and straying from homewares, a book bag could be the way to go. These are clutch purses made from the covers of old books. Not just any old books either. Choose from titles including The Plays of William Shakespeare, Don Quixote and (believe it or not) Burial Rites! But I digress, so let us return to homewares. If you like flowers but don't like the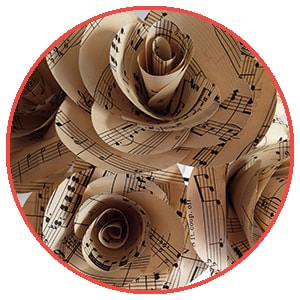 fake ones and can't bear the mess of the real ones when they die, go for a bunch of
paper flowers made from sheet music
. Absolutely gorgeous and a great gift for a music loving gal. In case the cynic in you thinks I was paid to write about these great things or received freebies – not I didn't. I simply think they're amazing and worth a look. Speaking of which, here's where to find them:
www.marketpatch.com.au/product-category/home-kitchen/
Images courtesy of Marketpatch | More information here: www.marketpatch.com.au
Back to top