luxaflex-interior-design-living-room
Is your home's design keeping in the heat?
Veda Dante, February 2018
Australia has already endured a number of prolonged heatwaves during what's been the third hottest summer on record.
[1]
If you've been sweltering with the fans on full or the air con blasting then poor design may be responsible for the heat inside your home. A report from the Department of Industry, Innovation and Science shows that residential builds over the past few decades have tended to minimise or eliminate shading to walls and windows thereby making these dwellings less comfortable during our harsh summers.
[2]
"External shading reduces heat transfer through windows by up to 90 percent and a whopping 88 percent of a home's heat gain in summer occurs through windows,
[3]
." said Jenny Brown from
Luxaflex Window Fashions
. Dr Alan Pears, in his review of the Government report, also suggests the decline in summer comfort levels may be driven by "the growth in the proportion of two-storey homes with insulated walls but poorly located and managed glazing. Top floor rooms are typically lightweight and have no linkage to the ground making them more sensitive to solar gains." Households on the inland fringes of Sydney, Melbourne, Brisbane and Adelaide are the most likely to be affected, where homes tend to be larger and there is more temperature variation – leading to a greater need for cooling. "Stopping the heat of the sun from entering your home in the first place is much better than letting it in and cooling it down afterwards," advises Jenny. "When radiant energy from the sun touches an object inside, it gets hot, making the room hot." Actions as simple as closing window coverings first thing in the morning will prevent the heat of the day from entering and help retain the coolest temperatures from overnight. Hanging sunscreen-quality fabrics on windows in particular will reflect heat and UV rays, and will help drastically reduce a room's heat gain, as well as help protect furniture from sun damage and fading. It is also advisable to purchase window coverings that have insulating properties for extra heat defence. [caption id="" align="alignnone" width="690"]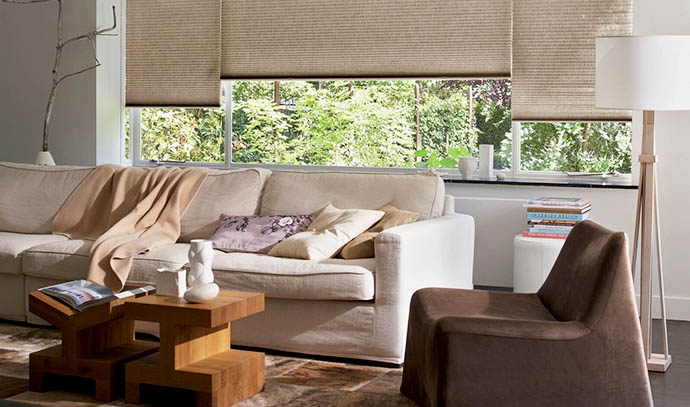 You can choose window treatments or coverings not only for decoration but also for saving energy.
Read more about it here
. Image courtesy Luxaflex.[/caption]
Design for your climate   

                     
If you're about to embark on a new build or renovation, now's a good time to think about building for your climate. Passive design, which means working with rather than against your climate, relies less on auxiliary heating or cooling to create a comfortable environment and more on the building's layout and materials. Defined by the Building Code of Australia, each of the eight climate zones used in
Your Home
– Australia's most comprehensive guide to environmentally sustainable homes – have distinctly different design and construction requirements. In regard to windows and shading, considerations include such as things as:
Shading all windows and walls, including south facing, with extended eaves where possible or vertical shading where not
Using low solar heat gain coefficient (SHGC) glazing
Using multiple layers of reflective roof and ceiling insulation to create a one-way valve effect
Insulating internal wall surfaces well from any external thermal mass (e.g. brick veneer)
Excluding solar radiation from roof, windows and walls
You can
read more about passive design here
or
buy the Your Home manual here
. Both include valuable information from architects, designers and builders for making your home "great to live in, affordable to build and efficient to run."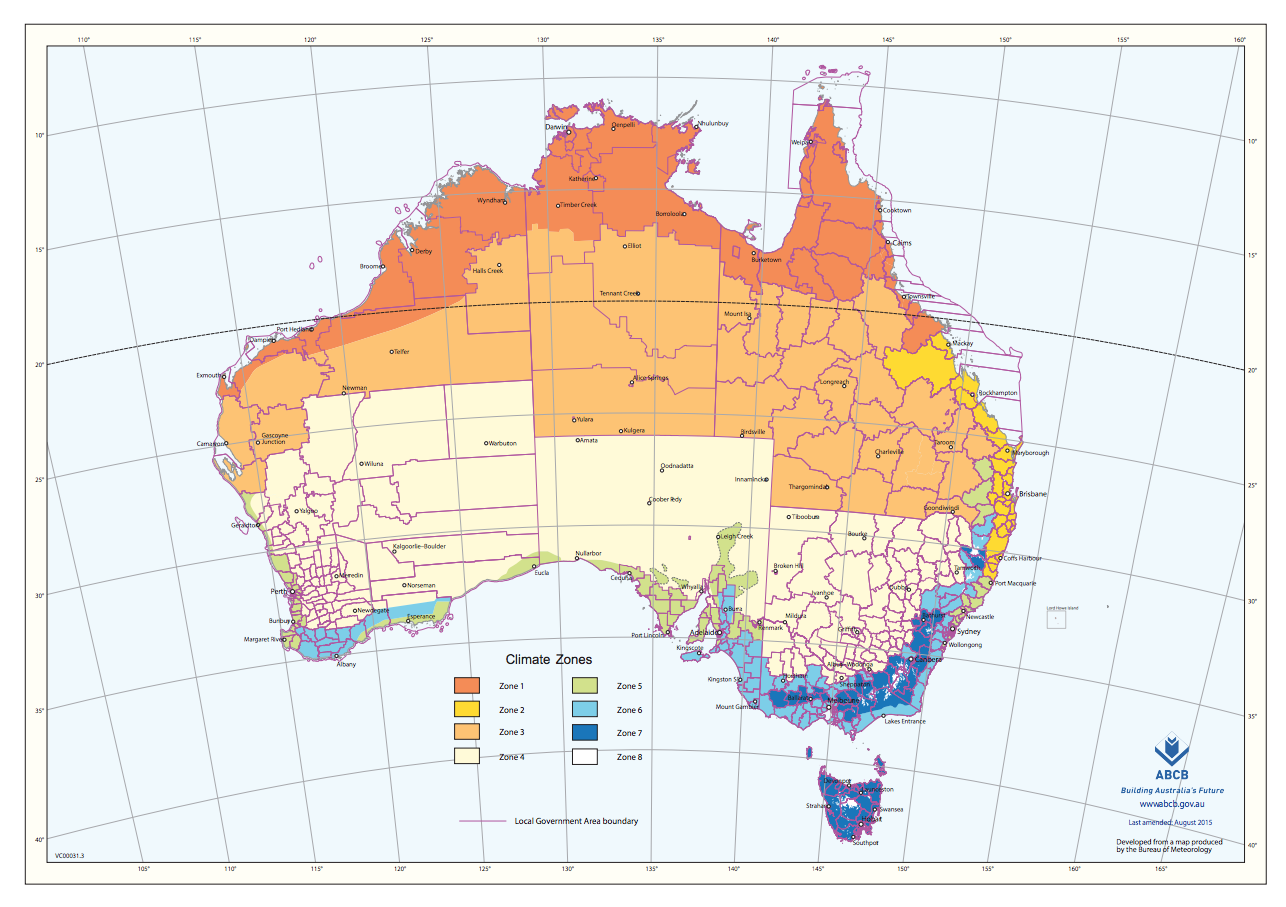 [1]
Bureau of Meteorology
[2]
Department of Industry, Innovation and Science
[3]
Building Code of Australia (BCA)
Back to top