ziilch-two-ladies-exchanging-house-items-community
Freecycle your stuff
Don Milne, May 2017
With International Global Sharing week ready to commence on June 4
th
, it's time once again to have a look around our homes and have an honest think about how much stuff we actually use. But why does it have to be an annual event? Why can't it just be the thing we do? Many Australians seem to agree, with more and more items being given away via freebie websites, Facebook groups, and of course charity donations every day. It's great for the community and it's great for the environment. Yet every day, your local council is picking up perfectly good "hard rubbish" that someone could have found a use for. It's high time for a change. Here are the 3 best reasons to embrace the Reuse Movement.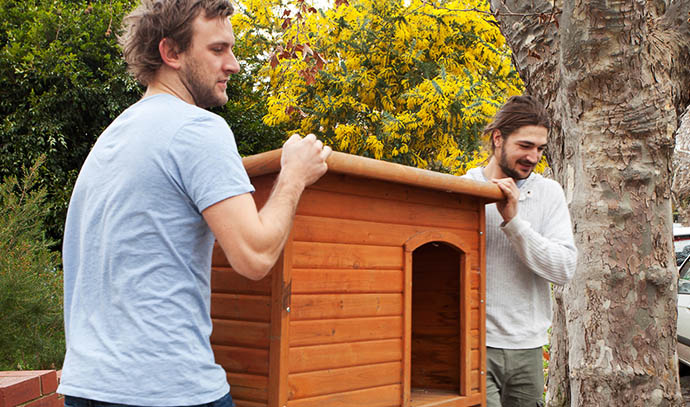 It helps the environment
Every year, millions of tonnes of hard-rubbish are sent to landfill when so much of it could have been given away instead. The more we send to landfill, the more pollution, soil contamination, and dangerous gases can occur. But don't think it's just the furniture and BBQ's you see littering the curbside that are suitable for new homes. A quick perusal of free giveaway sites will show you that everything from garden rocks, planks of wood, broken white goods, and even piles of dirt are finding new homes. The reason why is because they weren't dumped - they were sheltered in a garage and ready for collection. Just because you don't want it doesn't mean someone else doesn't. Believe us, apart from actual garbage, someone out there will take it.
It's great for the community
What's not to love about giving? You might not need that coffee table any more, but somewhere out there is a Uni student who just moved out of home and really needs one. Or maybe there are families out there who are legitimately in need. The sad truth is that many charities can't accept items such as bedding, cots, heaters, and various electrical items. It's tragic to see these items going to landfill when they can help someone out. Give them away.
Declutter your life
This is something we can all relate to. We've all got a clutter drawer. Some of us have a clutter cupboard. And yes, at one point many of us have had a clutter room! The world's leading de-clutter experts all swear by the basic principal behind this one question. "When was the last time you used this?" If the answer is "more than 12 months," then it's simple. Give… it…. away! You don't need it. On top of the wonderful feeling of a de-cluttered home, it's also been widely accepted that clutter has negative impacts on your mental, and sometimes physical health. You know that great feeling you get when your bed is made in the morning? Now imagine that feeling across your whole house. Feels good, doesn't it? De-clutter your life and breathe easier and happier. Happier in the knowledge that you helped the environment, helped the community, and have a nice tidy home. And whilst you're at it, you might even find a few freebies for yourself as well.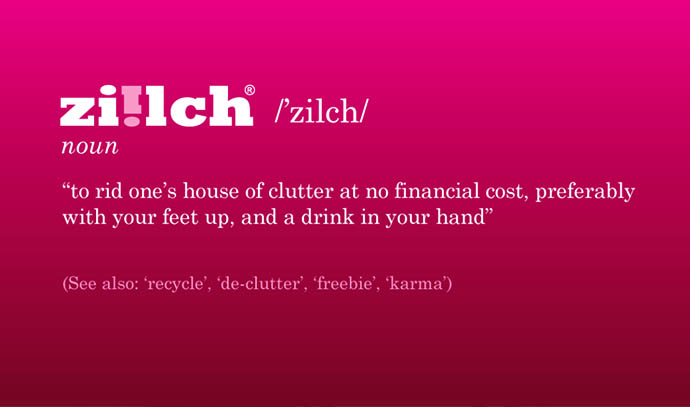 Ziilch it
Ziilch
is a free, community driven website that provides Australians with a place to give away items they no longer want to people who may need them. It's free to list items and it's free to take them. Ziilch encourages social responsibility and supports environmental sustainability by keeping good stuff out of landfill. To give unconditionally, and receive respectfully, follow these four simple rules:
Any items listed must be gifted or given away to somebody, no strings attached. Ziilch isn't about making money, it's about re-using items, de-cluttering your home, and helping out other people.
You should respond to requests and offers in a timely manner (eg. within a few hours if possible but maximum 24 hours). If you can't collect an item or change your mind, make sure you let the other member know.
The giver may charge an appropriate fee to arrange postage of items between themselves and another Ziilch member; however, it must be reasonable.
The receiver should be prepared to pay for postage if the service is offered, especially when somebody is going out of their way, with no financial return to post an item.
Images courtesy of

Ziilch
Back to top