ecosmart-fire-white-living-room-fireplace-metal-glass
Eco-friendly fireplaces
Veda Dante, March 2016
From the crackling sounds of a campfire to the warmth of an open hearth, fire has a way of capturing our attention and soothing our senses. It creates instant ambiance and, when combined with great architecture, a captivating design feature. Unlike wood heaters that emit excessive smoke, noxious gas, odours and fine particles, bioethanol offers a clean-burning, eco-friendly solution for homeowners, interior designers and apartment dwellers. And, unlike traditional wood-burning fireplaces, you generally don't need council approval to install one.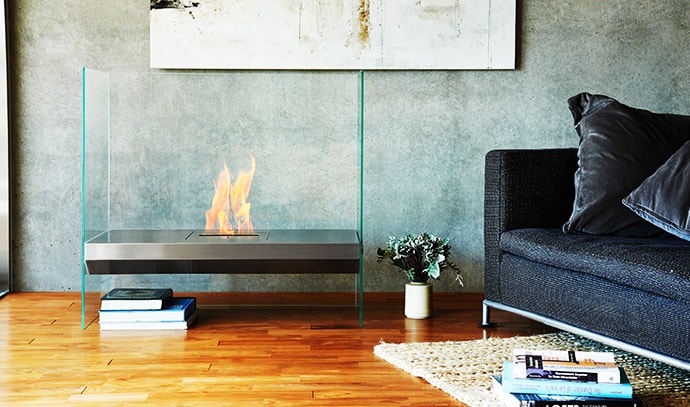 Commonly known in Australia as methylated spirits, denatured bioethanol is a renewable energy sourced made by fermenting the sugar and starch components of plant by-products such as sugarcane and grain crops. It can also be formulated from corn, potatoes, milk, rice, beetroot and, more recently, grapes, banana and dates. Bioethanol fireplaces bring added advantages, as they don't require flues, pipes, chimneys or utility connections. This reduces installation costs and eliminates the restrictions that often come with wood or gas heaters. This is particularly exciting for tenants and residents of high-rise apartments who are often prohibited from using an existing fireplace, or limited from exploring mobile heating options. Leading the innovation pack in bioethanol heating solutions is
EcoSmart Fires
, a multi award-winning Australian company whose indoor and outdoor fireplaces are transforming residential and commercial spaces all over the world.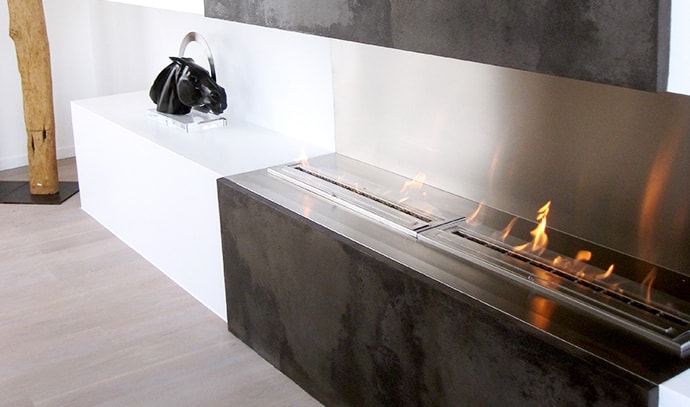 Available in fixed or freestanding models and fuelled by readily available e-NRG bioethanol,
EcoSmart Fires
boast minimalist chic and maximum functionality. Featuring purpose-built burners (which house the fuel) and easy flame control for optimum fuel efficiency, the fireplaces are architecturally designed to enhance a room's surroundings without intruding on the space. This is achieved with a combination of streamlined angles, high-end finishes and, in a number of cases, zero-clearance fireplace inserts. "We see growth year on year, with a growing number of designers, architects and builders who are introducing new customers to the benefits of
EcoSmart Fire
," says Stephane Thomas, director of The Fire Company, creator of
EcoSmart Fire
. "We're pleased to be working with many architectural firms on a repeat basis as the eco-credentials and design freedoms of EcoSmart Fires become more familiar to the market."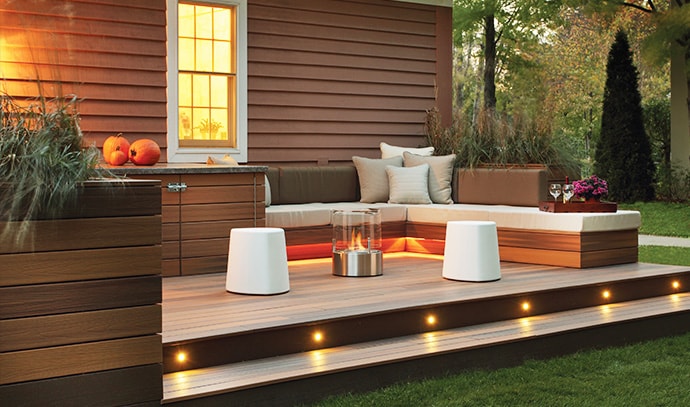 The flexibility of EcoSmart's flue-less fireplaces have been put to the test, with builders, architects and interior designers integrating them into kitchen benches, bookshelves and water features, and even using them as stylish room dividers. For those wanting to create a tailor-made fire, there are the zero-clearance fireplace inserts, which can be incorporated into a wide variety of settings. And then there are the Fireplace Grates, which convert traditional CO2 burning hearths into environmentally friendly fireplaces. Simply attach the grate to a level platform with the easy fitting system and fill it with liquid bioethanol. Unlike its wood-burning cousin, there is no need to sweep up ash or wipe soot off walls after using a bioethanol fireplace.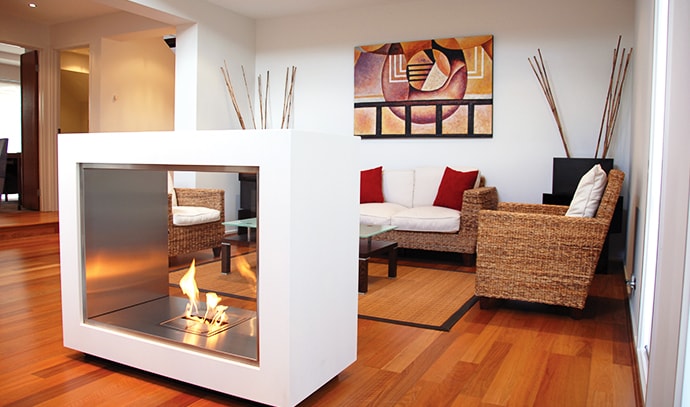 "Many of our fires are standalone, so you can position them and use them immediately – and you can move them from space to space," Stephane explains. "With our other fire tools – burners and fireplace inserts – you can create your own fire design or reinvigorate an old fireplace. Flexibility is paramount across all our range." Easy to relocate, all-weather designs enable you to re-create the warmth and intimacy of an indoor fireplace on your terrace, patio or pool deck. Once again, there is no need for a utility connection, which means you can transform the look and feel of your outdoor entertaining area on a whim. Alternatively, create a permanent fixture in your outdoor room, using EcoSmart's famous flickering flame as the focal point.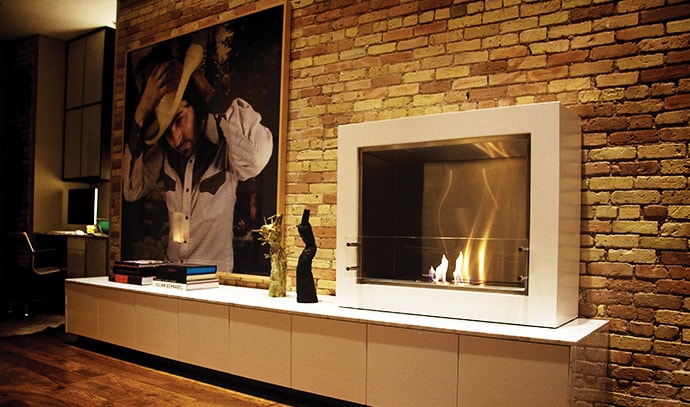 "Then there are the burners and zero-clearance firebox inserts, which builders can incorporate into bespoke settings, from stone surrounds, timber, in specially made cabinetry – there are myriad ways you can integrate these fires," Stephane says. "Bioethanol fires are a supplementary heating source, but they're more than that. They can be used to illuminate a space and create a design statement. We continue to see some stunning and really innovative designs using
EcoSmart Fires
."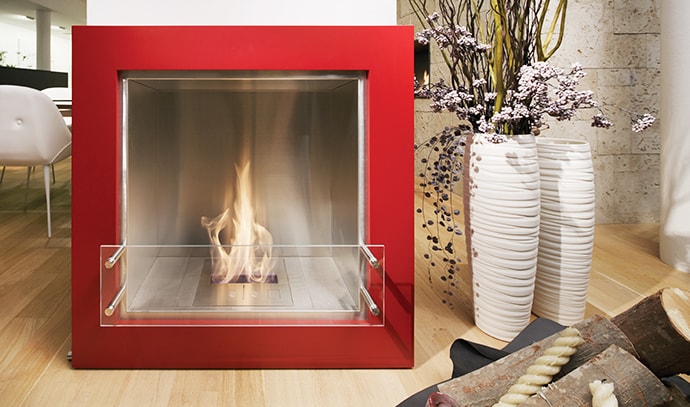 EcoSmart Fires
provide a high performance heating solution free from the environmental baggage and construction restrictions associated with wood-burning systems. They also afford homeowners the freedom to create truly unique living spaces that enhance their design vision and lifestyle needs.
Images courtesy of EcoSmart Fires
| More info at 
ecosmartfire.com.au
Back to top