interior-dining-room-3d
What to do before you sell your home
Jo Powell, September 2016
At a crossroads and ready to move forward, my client was finding that the lack of a sale was really keeping life at a standstill. It was difficult to accept that after two separate sales campaigns, through two separate agencies over the preceding two years, why this family style property in a premium location, walking distance to the best schools, was not being snapped up. My client felt that the feedback provided by each of the previous agents were merely excuses as to why a sale had not been achieved or why a low offer should be considered. Having already relocated, living part-time in the city, with work & family commitments, combined with past experience, it was all starting to feel like it was just too much and the prospect of another sales campaign was both a daunting and uninspiring proposition. Utilising the feedback previously provided, along with the advice of the new listing agent and my experience in selecting and prioritising works to complete, we were able to develop and implement a strategy to prepare the house for sale. I was cooking dinner for my family when my very excited client telephoned, just 20 days after re-listing, to say that the sold sticker had just gone up. Really often, in the case of clients who are selling their own home, the journey looks something like this; nervousness, indecision, reluctance, acceptance, excitement. Next it can go one of two ways. If you have prepared well, the next step should be delight, when a great offer is received and accepted. Just like a long car trip with children, the journey of selling a property can be full of twists and turns and a rollercoaster of emotions, that often leaves us asking; Are we there yet? The simplest way to avoid this scenario is to do it once and do it right. Focus on these 3 areas to thoroughly prepare your property before you list it and prior to anyone having an opportunity to inspect it.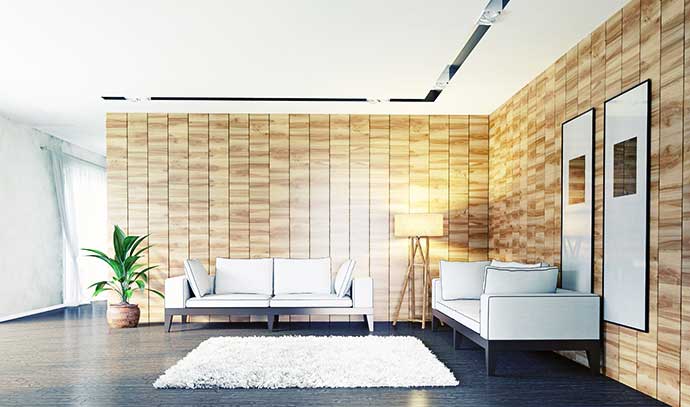 Update it
I am not advocating spending a fortune on this necessarily. A coat of paint or new cabinetry door and draw handles can really modernise the feeling of a home. It is as important to know how much to spend, as it is to know what to spend it on. The key is to identify where your property is looking a bit tired or outdated and to address these areas as a priority. Try to look at your home objectively (taking a photo of each room can really help with this process). Another strategy is the use of decorator items to modernise the look. Utilising on trend floor rugs, cushions and artwork can have an amazing impact on a space. Furnishings and decorator items can be hired for the duration of the sales campaign, often quite inexpensively. If you are not sure, seek assistance from your real estate agent or property stylist/home stager.
De-clutter it
Ensuring that potential buyers can move freely around the property during an inspection without tripping over furniture or simply feeling like they need to watch where they are going is vital. Similarly, by the time you are having inspections, the house should no longer be identifiable as belonging to an individual – this is as important for you as it is for the purchaser. Pack away the family photos, religious icons, kids artwork and school notices. This applies equally to what is inside cupboards, wardrobes and the garage. You are going to have to pack it up anyway, so hop to it! Packing all your 'excess' belongings into boxes and storing them in the spare room, wardrobe or shed only leads to a feeling that the property lacks storage and is too small.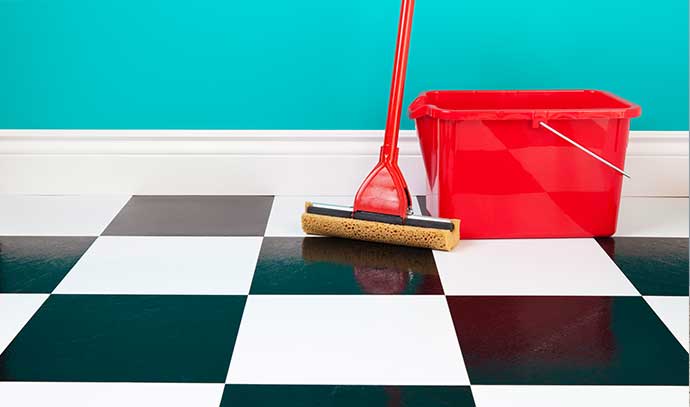 Clean it
Let's face it, it's nobody loves cleaning, but presenting a clean house is an absolute non-negotiable if you are serious about selling. The message I most frequently hear from purchasers is that they truly believe that if the property owner cannot attend to the cleaning, then it is highly unlikely that they have maintained the property in other ways as well. This translates to a reduced confidence on the part of the buyer and consequently, a reluctance to make an offer. It is absolutely worth every minute to give your property a deep clean before listing. If you just can't face it, or time is struggle, hire a cleaner to come in and complete a one-off clean, which you can then maintain. It will be the best money you can spend. Thorough preparation will ensure the shortest route to the outcome you want and that sold sticker will be on your for sale sign before you know it.
Back to top