CSR-Gyprock-admentum-cornice-kids-room-white-wall
Create the perfect finishing touch with cornices
Phyllis, October 2015
Images courtesy of CSR Gyprock
When Katie Vagg and Ben Spry found their dream home there was just one problem (isn't there always?) – it was one bedroom short. Many house hunters would have sighed in disappointment and moved on. But not Katie and Ben. Instead, they decided to think outside the box – said box being the large family room. The couple had three children aged five, nine and 10 and wanted each of them to have their own bedroom. Their first step was to sit down with a floor plan of the house. They quickly realised that the family room, which was lined floor to ceiling with timber paneling and distinctly lacking in charm, could be divided into two bedrooms.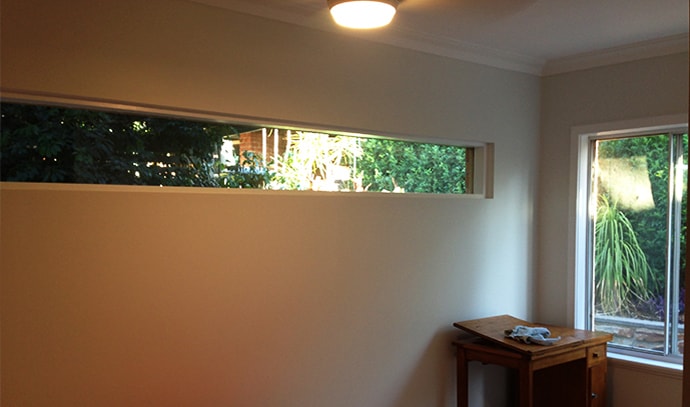 Ben was a keen home handyman, which gave them the confidence to tackle the project themselves and helped to cut costs. Gyprock's HomeStyle e-magazine had inspired the idea of dividing the family room in half, so it made sense to use the company's plasterboard and cornices for the job. "Cornice was an important feature of the design," Katie said. "I love the sense of framing that cornice brings. We chose Gyprock's Alto for its clean lines and contemporary feel. It's not overly decorative, but has the finishing effect of a cornice."
Happy kids
The couple's 10-year-old son Ben loves skateboarding, comic books and drawing, so his room is painted in bold primary colours and finished in "teenish" furnishings. There is also a chalkboard wall so he can indulge his artistic tendencies without drawing the ire of his parents, while a skateboard shelf adds the perfect and practical finishing touch.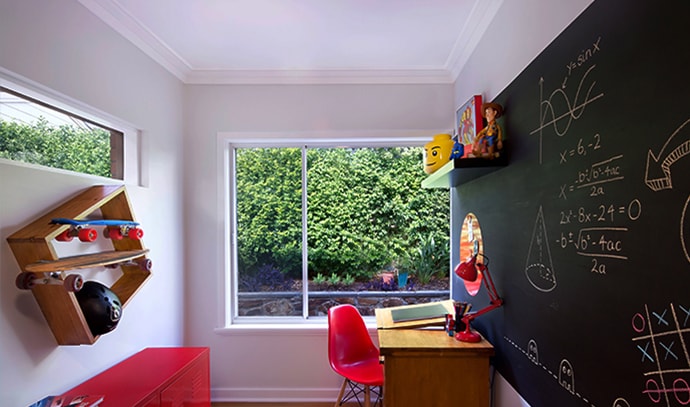 Tayah is a nine-year-old with a love of pink and aqua, cute toys and fairies. She also likes to draw, colour-in and write notes to her friends. Her room has a desk nook next to her built-in wardrobe and is decorated in colours inspired by gelati flavours and lollies.
Katie and Ben offered the following tips for would-be renovators
Make sure you know exactly what you want in the design and planning stage.
Think about layout and the correct scale and measuring.
Inspiration is very important and you need to see visually what you want to create, so keep cuttings of pictures that are similar to the look you want to create.
Budget is key – always allow a contingency for emergencies.
Don't be afraid to ask for help. It can be a great time-saver in the long-run.
Make sure you use the right tools. Choosing the wrong equipment for the job can waste a lot of time.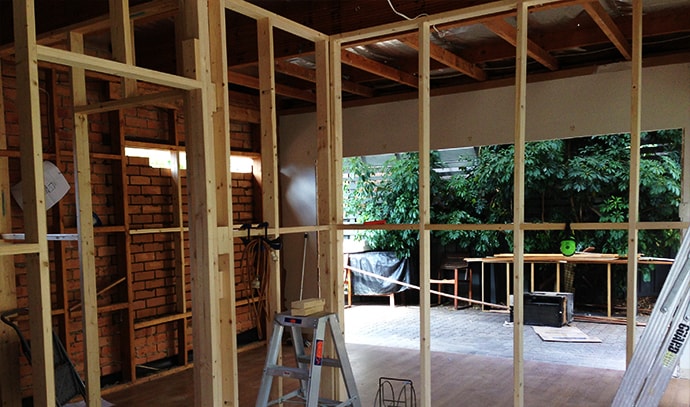 More inspiration on
pinterest.com/CSRGyprock
Images courtesy of CSR Gyprock
Back to top