people-group-jogging-runners-team-morning-training
Corporate for community
Gabi Selwyn, September 2017
On Friday October 20, you won't want to be the only business that misses out on Western Sydney's fundraising event of the year – the
Coleman Greig Challenge
. In addition to getting fit, having fun and rubbing shoulders with hundreds of local businesses and residents, the Challenge is an opportunity to support your local community, with funds raised going to children with special needs and newborn care at
My Westmead, Royal Institute for Deaf and Blind Children
and
St Gabriel's School for Children with Special Needs
. This will be the 5
th
year that Western Sydney's businesses and locals will run, ride or walk alongside each other – and ambassador Jana Pittman – through beautiful Parramatta Park. In past years, over 400 people have taken part before enjoying a complimentary breakfast and award presentation before heading to the office. The event includes a 2.5km Walk in the Park, 5km and 10km runs and two grades of cycling. A post-race celebratory breakfast will also be held at Old Government House, creating more opportunities for participants to connect and share their achievements. The event's founder, Coleman Greig Lawyers, say they are excited by how the event has grown and evolved over the past five years. "It's great to see so many local businesses getting involved and enjoying a bit of friendly rivalry for a great cause – helping young children and families," says Andrew Grima, Head of Property Law, Coleman Greig. "While our target is to raise $500,000 over five years for our charity partners, we are also proud to be encouraging healthier lifestyles in the region and creating an opportunity for businesses to network, get involved and give back to the community." [embed]https://www.youtube.com/watch?v=0Mlm2liPWXk[/embed]
Benefits to your brand
Not only will your support help with critical fundraising, it will also benefit your business through enhanced brand awareness and alignment with the three charity partners across local, regional and national media, event day opportunities with radio and television, and logo inclusion on the official event website between July and November 2017. So, don't miss out on the chance to boost your business brand while helping your staff get fit for a great fundraising cause.
Read the Sponsorship Proposal
and pledge your support today. Contact Westmead Medical Research Foundation Partnerships Manager Susie Saba on 02 9845 8162 or
susie.saba@wmrf.org.au
for more information. Like to take on and beat last year's cycling champions Raine & Horne or watch CEOs compete against other? Don't let other businesses have all the fun and publicity.
Sign up now
to register as a team or individual.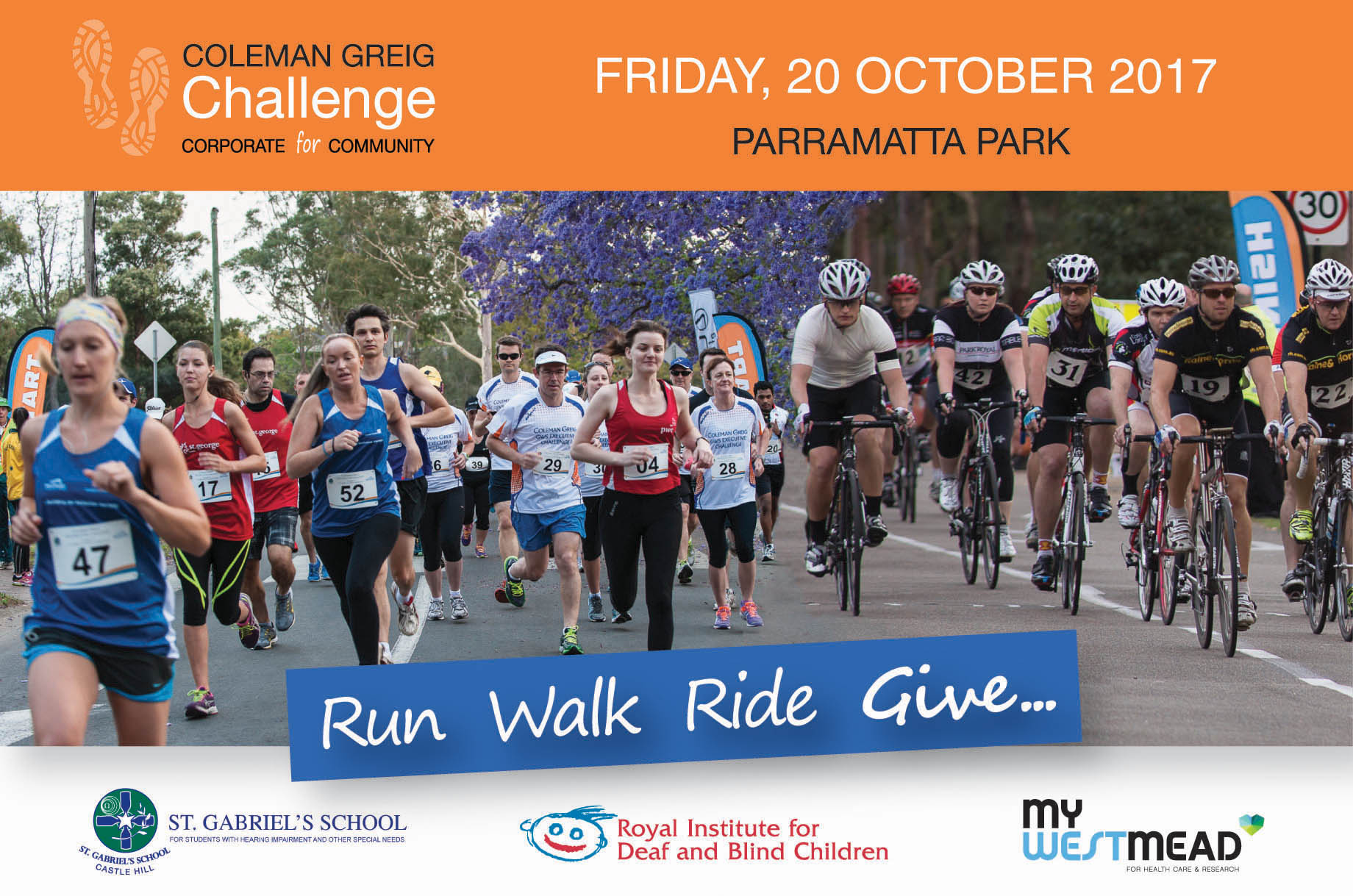 Back to top