rheem-australia-hot-water-system-home-bricked-house
How to choose a hot water system
Phyllis, June 2016
Winter is here, and if your luck is anything like mine, that means your hot water system will pack it in while you're trying to warm up with a morning shower. Good decisions are rarely made in a hurry. But that's usually what happens when your hot water system fails on a cold winter morning – and the result can be an expensive mistake. Australia's hot water specialist,
Rheem Australia
has urged householders to consider what their next water heater will be before the old one breaks.
Above image courtesy of Rheem Australia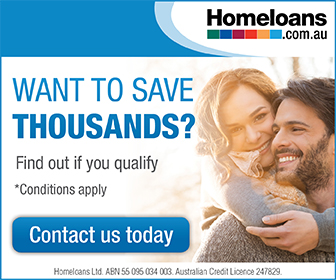 "Your hot water unit could be described as the engine room of your home, helping ensure your bathroom, kitchen and laundry can perform at their optimum every day," Rheem's John Wilkins. "You need a hot water unit that can effectively meet the needs of your family. "If you make a decision in a hurry – i.e. when your existing hot water system breaks down – you may not necessarily be in possession of all the facts to get the best system for your needs and budget. We suggest householders make a decision on their next water heater before there is an emergency." Rheem has put together the following tips to guide consumers through how to choose the best one for their requirements, plus the types of heaters available.
What to consider 
Energy: The first thing to consider is what types of energy are available and the energy tariff options. There's no point buying a gas heater if there's no gas to the site.
Performance: Consider the system performance type (mains pressure or continuous flow) and delivery capacity.
Household size: How many people does the system need to provide for?
Future needs: Think about whether your needs will change – e.g. a small system may suit a couple, but will not meet the needs of a family of four.
Water usage: How many showers do you/family members have daily (and for how long)? How many baths? How many laundry loads do you do in a day? Do you wash your clothes in hot or cold water? How many bathrooms in your home? Do you have energy efficient showerheads?
Location: It's important to know where the new system can be positioned (e.g. close to the bathroom or kitchen to reduce water wastage and heat loss over long pipe lengths).
[caption id="attachment_4997" align="alignleft" width="690"]
Image courtesy of Rheem Australia
[/caption]
Water heater types 
Water heaters can be categorised into four main types: Gas, electric, solar and heat pumps.
1.   GAS
Gas has two sub-types: Storage and continuous flow. Then there is the choice of natural gas or LPG.
Storage: These heat and store water ready for immediate use. As they are at mains pressure, the water is always hot and ready to flow when the hot water tap is opened. They can service multiple showers or hot water needs at once and no electrician is needed to install them.
Continuous flow: These deliver hot water that will never run out, because they heat water when it is needed, for as long as it is needed rather than heat bulk amounts of water for later use.
2.   ELECTRIC
A relatively inexpensive solution to your hot water needs, electric storage water heaters are ideal for use with money-saving off-peak tariffs and are available in a range of sizes to suit most needs, whether for a small family on a budget or a larger family with a big demand for hot water. Electric storage water heaters have the same footprint when you're replacing a like for like unit, which saves money on replacement costs.
3.   SOLAR
Solar also has two types: Roof mounted and ground mounted.
Roof mounted: These combine collectors and tank in a roof mounted design, freeing up space at the ground level.
Ground mounted: These combine slim roof mounted collectors with a ground mounted tank, reducing the structural load and visual impact on the roof.
While most solar water heaters heat the water 'directly' in the collectors, 'indirect' models heat glycol in the collectors to prevent freezing during winter. These units are also available for use in colder climates and poor water quality areas. Upfront costs are greater and it takes longer to install, but ongoing operating costs are lower. Some installation costs can be offset by government subsidies.
4.   HEAT PUMPS
These are like a reverse air conditioner, transferring the heat in the air outside the unit to the water stored inside the tank via a heat exchange system. Rheem heat pumps are energy efficient; they cut energy use and greenhouse gas emissions by up to 65 per cent. They use the same water connections as an electric water heater, so they can be installed by a plumber and are ideal for a same day replacement. They mostly use renewable energy (heat from the sun) and can heat water day or night, so they can be connected to extended off-peak tariffs to maximise savings. They are best suited to warmer climates.
Back to top