man-clearing-leaves-guttering-house
Have you checked your gutters lately?
Veda Dante, January 2017
Your gutters aren't the most exciting part of your home, but they are very important. In fact, they play a critical role in protecting your precious investment from the elements – specifically rain – which can do significant damage if your gutters are faulty, rusty or blocked. Those long, horizontal tubes you hardly think twice about are designed to re-route rain that falls on the roof and direct it away from your house and into the stormwater drain. It's a simple yet effective system that prevents moisture from seeping into the foundations of your home and causing costly damage. What you might not realise, however, is that your home insurance may not cover water damage caused by gutters that were blocked or not maintained properly. [caption id="attachment_6828" align="alignnone" width="690"]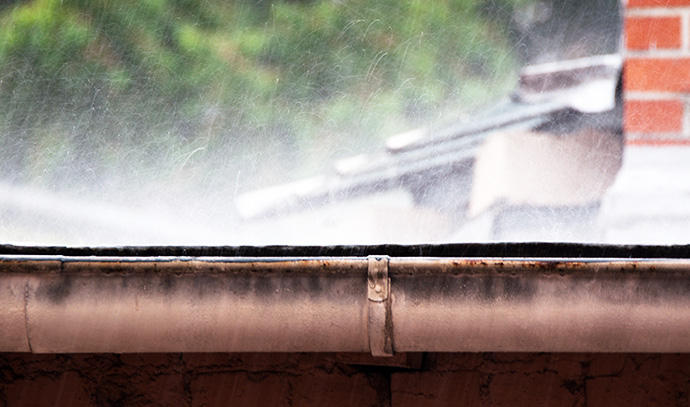 Check your policy's product disclosure statement for exact details regarding gutters.[/caption]
Problems caused by blocked and damaged gutters
Water can cause a lot of damage to your home – especially when you can't see it till it's too late. And gutters which aren't functioning correctly can cause water to get into your roof, walls, and even your foundations. This can cause a range of issues, including:
Rotted wooden posts and beams
Damaged internal plastering
Electrical problems
All of these are very expensive problems to get fixed. At the end of the day, gutters are an essential part of the structure of your home. You wouldn't treat a broken window as a low priority to replace and shouldn't think of gutter maintenance as a low priority either. It's covered by insurance, right? Well, not necessarily. In some cases, an insurer may reject a claim if they find that:
The damage happened over a period of time, and the homeowner could reasonably be expected to have been aware of the problem; and
The gutters were not cleaned or maintained regularly, and this contributed to the damage.
Every insurer has different policies and different inclusions and exclusions. All the information you need should be in the product disclosure statement (PDS) for your policy. It may not be the most exciting read, but it is a good idea to be aware of the fine print on your insurance policy. If there is anything you're not sure about, we suggest you give your insurer a call to clarify any details you might be unsure about. [caption id="attachment_6830" align="alignnone" width="690"]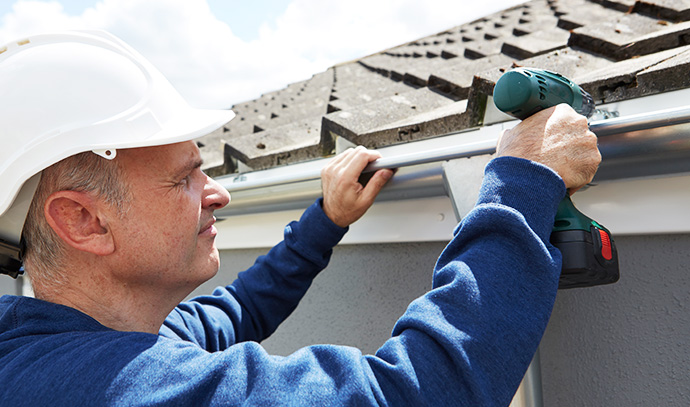 Check downspouts are in working order and diverting water away from your home and into the stormwater system.[/caption]
Correct gutter maintenance
The best way to prevent rusted gutters and damage from overflowing water is with regular cleaning. Not only will regular cleaning prevent water damage from blockages, but it will extend the life of your gutters as well. If leaves and debris cause water to pool in your gutters, they will start to rust and leak much sooner. Once this happens, they will need to be repaired or possibly even replaced by
licensed roof plumbers
. A few other tips:
Trim overhanging tree limbs, especially deciduous trees that will shed their leaves in autumn
When clearing debris on the roof, use a soft broom or air blower. Don't pressure wash as this will force water under your roof tiles
Check downspouts are in working order and diverting water into your drain system
How often should you clean your gutters?
There's no one answer to this question; it really depends on your property and the trees nearby. If there are a lot of tall trees nearby, you may need to clean your gutters four times per year. If there are only a few trees nearby, you may only need to clean your gutters twice per year. Don't be fooled into thinking your gutters are safe just because there are no tall trees near your home. You'd be surprised how far leaves and other debris can travel in the wind. So, this weekend, find some time to get up on that ladder and take a look at your gutters.
Back to top