kitchen-white-sink-cabinets-butler-sink
Butler's sinks - the most practical fixture in the kitchen
Phyllis, August 2015
We can't all afford a butler, and even a butler's pantry may be out of reach – but a butler's sink will add a cache to the kitchen that even the stuffiest servant will find it hard to equal. Also known as farmhouse, fireclay, London or Belfast sinks, these gorgeous fixtures trace their origins back to the English industrial revolution at the end of the 19th century. As more people moved to the cities to work in factories, demand for sanitary ware, basins and sinks grew. The size of the fireclay sinks meant they could also serve several purposes including bathing children and washing clothes.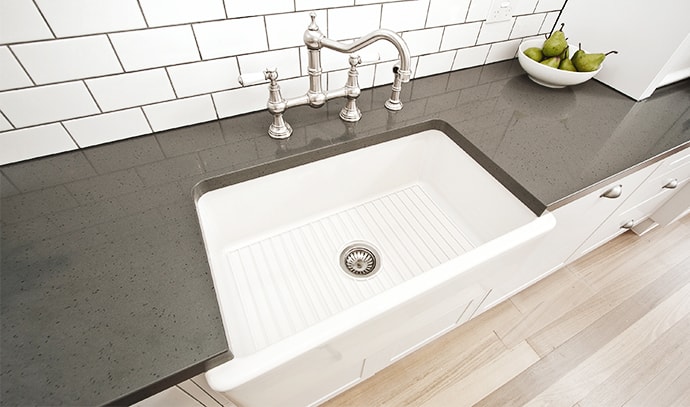 These deep, square shaped, usually white sinks are set into the kitchen bench so the front is exposed. Not only does their design make them attractive and homely, their size makes them extraordinarily practical when it comes to kitchen chores ranging from washing vegetables to scrubbing the largest pots or grill trays. Fireclay sinks are so named because they are made from a mixture of clay and water that is poured into a two-piece plaster mould and left to dry out. The sink is then removed from the mould and taken to a "greenhouse" where it is left to dry out gradually. It is then glazed with a thick layer of white vitreous china and finished with finely ground glass before being fired in a kiln. The result is a sink that is durable, stain and scratch-resistant. Unlike regular porcelain, fireclay is a very tough ceramic. The clay has a crushed pre-fired ceramic added to it, which acts like aggregate in concrete. The result is a very tough material that is resistant to impact as well as temperature change. You can pour boiling water into a sink, followed by ice-water, and there will be no cracking. It is also resistant the hard knocks, so chips and cracks are rare. These sinks are tough.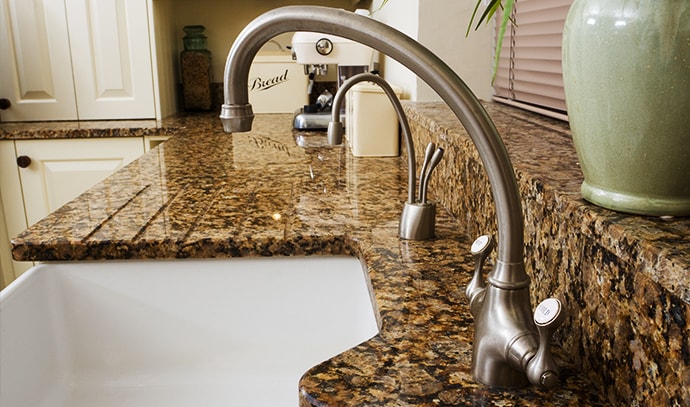 If this didn't sound gorgeous enough, these beautiful creations can have plain or decorative fronts, the most well-know of which is probably the "pie front" – a series of vertical grooves cast into the front. So is there any difference between a Belfast sink and a butler sink? The short answer is yes, and this is what it is. While both were originally intended for use in a butler's pantry, the sinks made in Belfast came with a weir overflow and the ones made in London did not.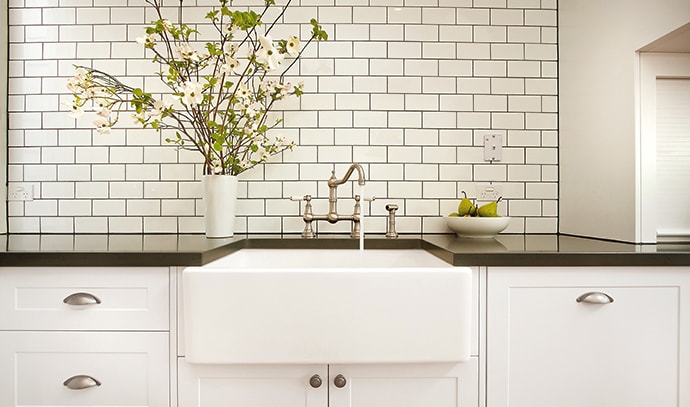 Each city had an officer who controlled the types of drainage fittings that allowed to be used, so sinks had to made differently to accommodate the various needs. Belfast sinks had an overflow because there was an abundant water supply and taps were often left running. The overflow prevented the sink from overflowing onto the floor. Conversely, London had a limited water supply so overflows were not allowed, thus discouraging people from leaving taps on. Then the French started to make fireclay sinks, but their clay was finer, resulting in fixtures that were still strong but had thinner walls. These days, fireclay sinks are back in vogue, particularly in country-style or French provincial kitchens, as well as laundries. However, we have developed a love of double sinks, which allow us to wash in one, and rinse in the other. This has led to another evolution in the fireclay sink where manufacturers now produce twin models. More information:
englishtapware.com.au
More inspiration on our Pinterest page:
pinterest.com/HomeloansLtd
Back to top