ross-north-homes-the-cypress-single-storey-home-interior-design
Building a single storey home
Cameron Bell, September 2016
It's a common dilemma that homebuyers face, but it's actually not a contest. Both single-storey and double-storey homes offer a range of lifestyle benefits and it's just a question of working out what design will best suit your needs. If you're trying to decide on what type of home to build, then these frequently asked questions about single-storey building should help. The answers are drawn from a number of top
home builders in Perth
, so you can be sure you're getting quality information from qualified industry professionals. [caption id="" align="alignnone" width="690"]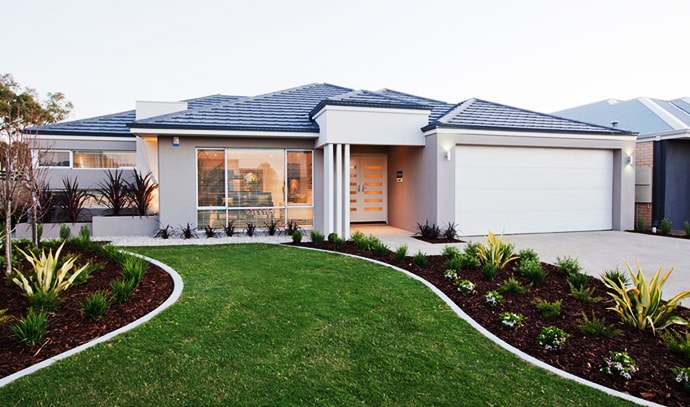 Image courtesy of

Ross North Homes
[/caption]
Are single storey homes cheaper to build?
Single storey homes are generally smaller than their two-storey counterparts so the construction costs should be less. However, single-storey homes can require a larger foundation footprint and a larger roof (as the house will usually be longer and wider), so these costs need to be taken into consideration.
Does a single storey home limit my design options?
The short answer to that question is no. Home builders have responded to the move towards smaller and narrower blocks with very intelligent, creative and versatile single-storey floor plans that optimise the use of space and offer homeowners a huge variety of designs. Think vaulted ceilings, bay windows, skylights, indoor/outdoor connection, interior courtyards and more – the options are endless and plus, without the second storey on top, you can vary the ceiling styles and heights from room to room.
What about maintenance?
From a practical perspective, a single-storey home can be easier to maintain. Cleaning gutters, windows, checking roof tiles, re-painting etc are all easier when there's only one floor to cover. [caption id="" align="alignnone" width="690"]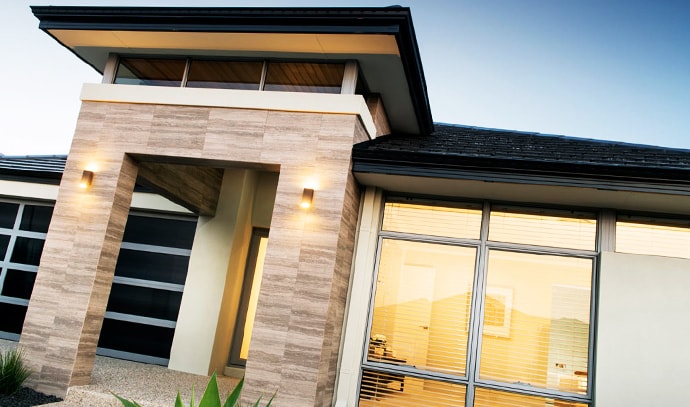 Image courtesy of

Ross North Homes
[/caption]
What are the practical benefits of a single storey home?
Ease of access is a key plus of a single level home, especially for those with limited mobility, the elderly, or people with very young children. Also, staircases tend to take up a fair amount of space, and can be a safety risk. Single storey living generally means that bedrooms are closer to amenities such as the laundry and kitchen.
How easy is it to extend a single storey home?
Assuming you have a block that's large enough, it's generally fairly easy to extend a single storey home, add a patio or sunroom and even a granny flat. Renovating or expanding a double storey home can be more of a challenge from a structural and a design perspective. [caption id="attachment_5832" align="alignnone" width="690"]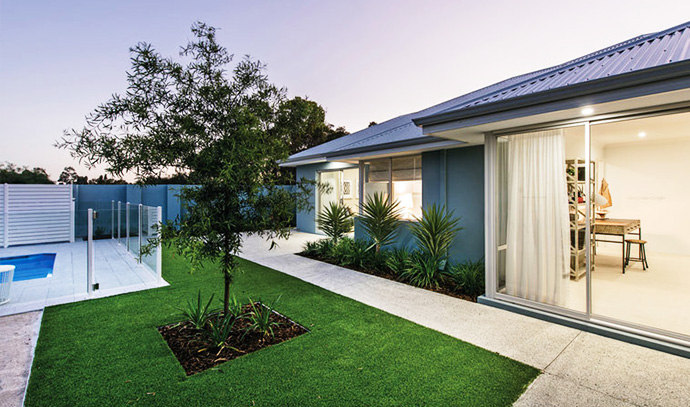 Image courtesy of Ross North Homes
[/caption]
What about heating and cooling a single storey home?
It's generally cheaper and more efficient to heat and cool a single storey home and the extended roof area can also offer more options for solar panels. Natural air flow through a single storey home is also easier to achieve, which can lead to reduced energy costs.
Is a single storey home quicker to construct?
Different home builders will offer different construction timetables but as a general rule, a single storey home will take considerably less time to complete. Whatever your dream, you'll find plenty of single-storey home builders who can make it come true.  Take Ross North home builders in Perth for example - they've been in the business for 40 years and packed with exciting and practical features.  Phone them on 08 9431 8100 or visit
www.rossnorthhomes.com.au
to see their extensive range of award-winning designs.
All images courtesy of
Ross North Homes
Back to top