beer-poured-into-glass-gourmet-steak-french-fries
Beer: a top drop in any dish
Phyllis, January 2016
Cooking with beer is a time honoured Aussie barbecue tradition, and the
Tooheys Cooking Handbook
takes it to an art form. Inspired by the Tooheys Brothers' have-a-go spirit, the
Tooheys Cooking Handbook
isn't about perfecting complicated meals, it's about getting stuck in and giving cooking a go. Nothing pretentious, just good home cooking everyone can get involved in. Because beer is such a satisfying, cooling beverage, many people forget that it is also one of the world's greatest seasoning agents. Used properly, beer turns the most ordinary foods into exceptional party fare. As a marinade for meat, fish or seafood, it tenderises. In roasting or baking, beer is used to baste the foods or as an ingredient in the basting sauce to add a rich, dark color and highlight the gravy.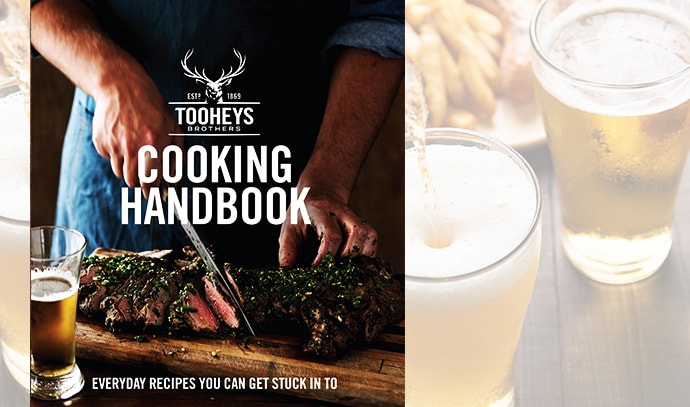 Used in place of water as the simmering liquid, beer brings out all the richness of the meat and vegetables. The alcohol evaporates in the cooking, leaving only the delicate flavors to intrigue the diner. As a baking liquid, beer adds a lightness and buoyancy to biscuits, pancakes, cakes and a variety of homemade breads. The
Tooheys Cooking Handbook
has 80 recipes perfect for any home cook, featuring a range of Aussie favourites, along with Asian, Mexican and Italian-inspired dishes (among many others). It's a reflection of the evolving tastes of Australia: down-to-earth, hearty meals we cook and eat on a regular basis.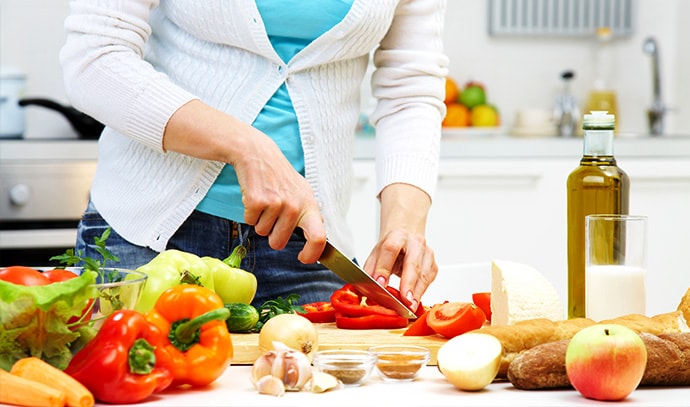 From the best spaghetti bolognese to not-so-fancy fish parcels, the legendary meat pie to peri peri prawns the
Tooheys Cooking Handbook
is a combination of everyday recipes, mouth-watering photography, hands on cooking techniques, beer matching ideas, helpful information on the perfect technique to pour your Tooheys beer and a chance to discover the story behind one of Australia's most adored beers. It features handy tips throughout to ensure you get the best out of your meal. The ethos of this cookbook not perfection, it's about enjoying honest food with family and friends, and having a go. Click
here
to buy your copy for $39.95.
Back to top