chamberlain-automated-garage-door-opener-in-car
8 tips to stay safe around garage doors
Phyllis, March 2016
It's the moment we dread when arriving home on a stinking hot day or a cold, rainy night – getting out of the car to open the garage door. An automatic garage door opener is the obvious, and surprisingly cost-effective solution. However, it's important to remember that garage doors, whether they open automatically or not, are large heavy objects. So it's important to ensure that everyone knows how to operate them safely.
Merlin Garage Door Openers
, which is owned by the
Chamberlain
group, offers the following tips to stay safe around garage doors.
Ensure that the garage door opener control button is out of reach of small children. They may be tempted to play with the door and be hit if it closes while they are standing underneath it.
Learn all the safety features of your door. Specifically, read the manual so you know where the emergency release is in case of trouble. You should also test your garage door's reversing mechanism every month by placing an object 40mm above the base of the door's path, then setting the door to close. If the door fails to reverse when it come into contact with the item, then you need to get a professional to check it.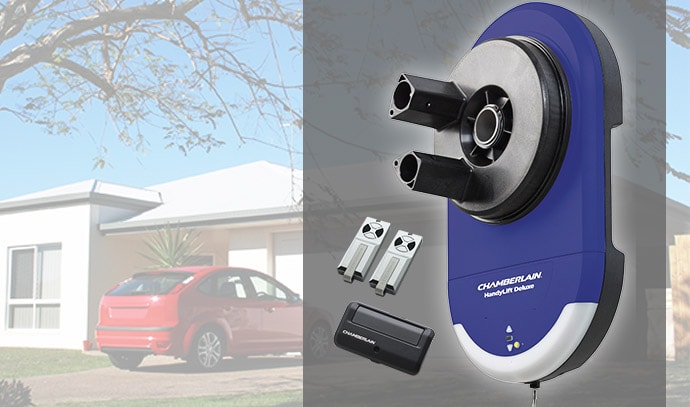 Regular inspections and servicing are a must. Like all technology, equipment starts to show signs of wear and tear over time. Make it a habit to visually inspect all parts such as springs, cables, rollers and pulleys every month. If something looks worn or broken, book a service visit.
Update older openers with new units that have improved safety features. Garage door openers made before 1993 do not usually include auto-reverse as a standard feature. Updating your system is a relatively inexpensive way to keep your loved ones safe.
Keep fingers well away from the garage door when it is opening or closing. This is particularly important when operating sectional garage doors. Make sure children are aware of this safety measure too, as fingers can become jammed between the folding sectional panels of the door.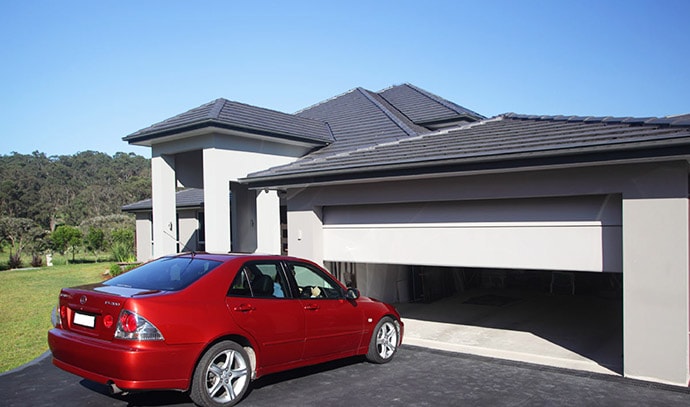 Be aware of the location of the garage door opener remotes. Many garage doors are now the access point to your home, so it's important not to lose the remotes. Ideally, keep the remotes somewhere out of sight to avoid the possibility of theft or home invasion.
Unplug your garage door when you will be away for extended periods. Either pull out the plug from the power or, if you have one, use a vacation lock console to render to door inoperable while you are away.
Make sure the garage door opener complies with Australian Standards. We tend to take for granted that what we can buy locally will always comply with safety standards, but unfortunately, this is not always the case.
Images courtesy of Merlin
Back to top