victa-gardening-shovel-woman
8 must have garden tools
Phyllis, August 2015
Images courtesy of

Victa
You've bought the house and moved in. But whether it's a brand spanking new "dream home" or a pre-loved beauty, now's the time to start putting your own stamp on the place – and the best way to start is with the garden.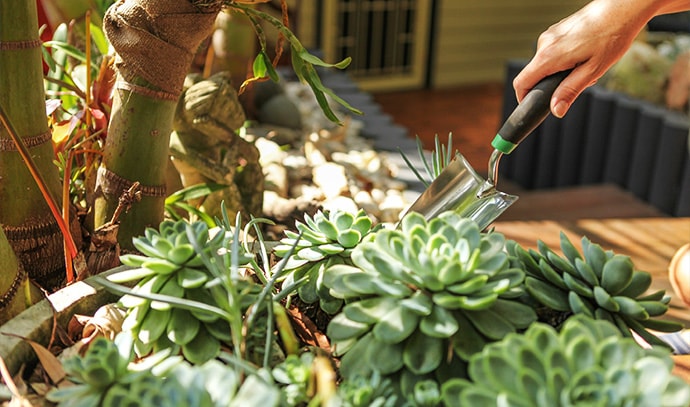 Gardening is a great way to relax at the end of a hard week spent working to pay the mortgage. It also gives a wonderful sense of satisfaction to see the results of your labour start to flourish before your eyes. Gardening can also be back-breaking, exhaustingly hard work, especially if you don't have the right tools for the job. That doesn't necessarily mean you have to spend a fortune. There are a few basics you need as a starter kit and, while you can buy some quite cheaply, remember that with garden tools (as most things) you get what you pay for. If possible buy the best quality you can afford, look after them well, and they'll give you good service for many years to come.
A spade has a flat square blade with a sharp edge that makes it ideal for cutting into hard earth and submerged roots.
A shovel, on the other hand, is good for moving large amounts of material (earth, gravel and sand).
A mattock is useful for breaking up very hard ground. It has a vertical and horizontal blade edge that can also be used for cutting hard substances such as tree roots.
Pruning secateurs come in two different styles (bypass and anvil) and can be used to cut twigs and branches up to 25mm thick.
A bush saw is used for cutting branches larger than 25mm thick and is ideal for pruning roses and fruit trees as well as cutting down small trees.
Rakes come in two styles and it's a good idea to have one of each.
A garden rake has a horizontal heavy metal blade with strong thick teeth. It is used for levelling soil and sand as well as sifting rock and clumps of hard dirt in garden beds.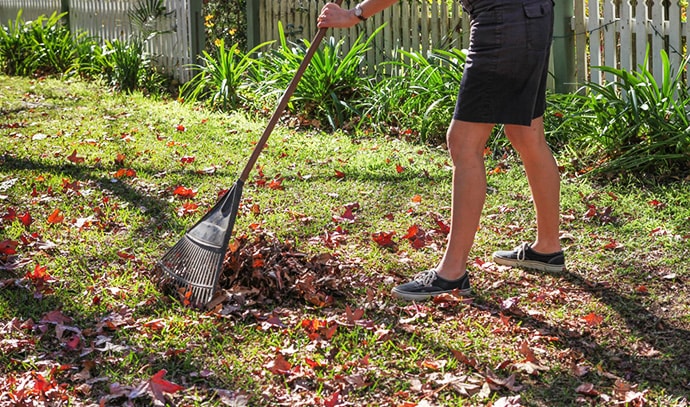 A leaf rake is a large triangular shape make of light metal or plastic. It is usually used for dragging leaves and grass clippings into piles.
Hand tools come in many shapes and sizes, but a small trowel and fork should get you started. Use them to dig holes for small plants and bulbs as well as for weeding.
A yard broom is essential for cleaning up mess and dirt on paths and patios.
A wheelbarrow not only carries your tools around the yard, but also carries the weeds and other mess to the bin, sand and soil to garden beds, oh and plants to wherever they're needed. These are extraordinarily hard working pieces of equipment. We ask them to carry heavy loads and take a lot of punishment. It's important to buy the sturdiest one you can afford.
A watering can is essential for watering pot plants, as well as for mixing and delivering liquid feeds to different plants around the garden.
A mower is, obviously, used for keeping the lawn trim as well as mulching fallen leaves. Unless you have a huge yard, you don't need a beast.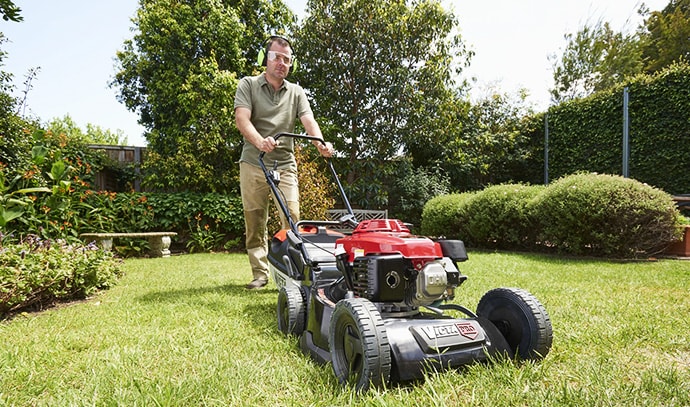 A trimmer is another item that will keep the edges of your paths and garden beds tidy. Petrol powered trimmers are good for large yards, but can be heavy, whereas electric trimmers are lighter are ideal for small yards where they don't need to do a lot of work.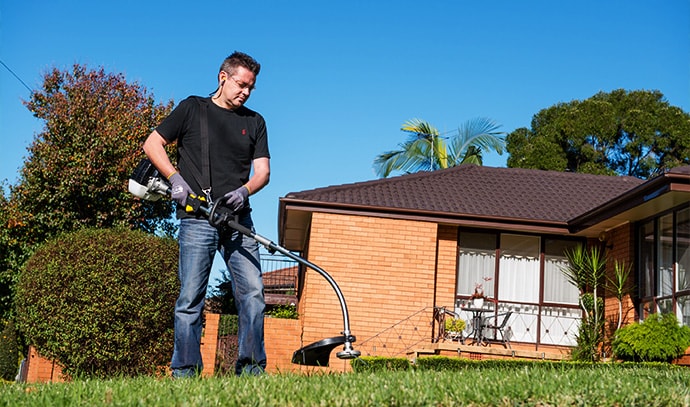 Images courtesy of

Victa
More inspiration on Pinterest:
pinterest.com/HomeloansLtd
Back to top