fridgi-photo-wall-living-room-collection-family-images
5 ways to display your family photos
Veda Dante, June 2016
According to photo sharing app Instagram, which boasts 400-million plus active users around the globe, more than 40 billion photos have been uploaded since it launched on October 6, 2010. Add that to the millions of people who use Facebook and Twitter and you have a phenomenal amount of visual content that is shared around the world every minute of every day. While many of us have hundreds, if not, thousands of photos stored in folders on our computer hard drives, very few of those digital images see the light of day once they've been taken. To enhance the way you view your family photo collection, here are five options that range from printed books to wireless systems. [caption id="attachment_4797" align="alignleft" width="690"]
Image courtesy of Easy Canvas Prints
[/caption]
1.   Canvas Prints
Durable, affordable, convenient and professional – printing photos on canvas can transform even the simplest of snapshots into a work of art. As opposed to traditional prints that sit flush against the wall, stretched canvas stands out due to its three dimensional shape. Canvas also has a matte finish, which eliminates distracting reflections you often get on glass or plastic picture frames.
Australian based The Canvas Factory is one of the many online printing companies that allow you to create your own canvas prints direct from your desktop computer, smartphone or tablet. You can choose from a range of formats including panoramic, collage and split, as well as aluminium and acrylic glass.
[caption id="attachment_4798" align="alignleft" width="690"]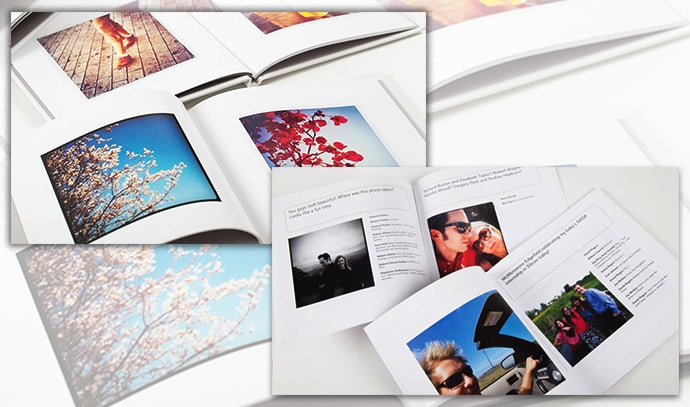 Image courtesy of Au Blurb
[/caption]
2.   Instagram Photo Books
Speaking of Instagram, the beauty about this online photo-sharing service is that it makes it easy to capture a moment in time and record it for prosperity. However, once an image is taken and drops further down the line, it is easily forgotten. That's why I love turning mine into coffee table books, which again is simple to do from your desktop, smartphone or tablet.
You can exclude the comments that appear alongside each photo and focus solely on the images, or opt for square book sizes and layouts to complement Instagram's format. The books are a great way to highlight special events, such as family holidays and birthdays, and share them with friends and family who aren't social media savvy.
[caption id="attachment_4800" align="alignleft" width="690"]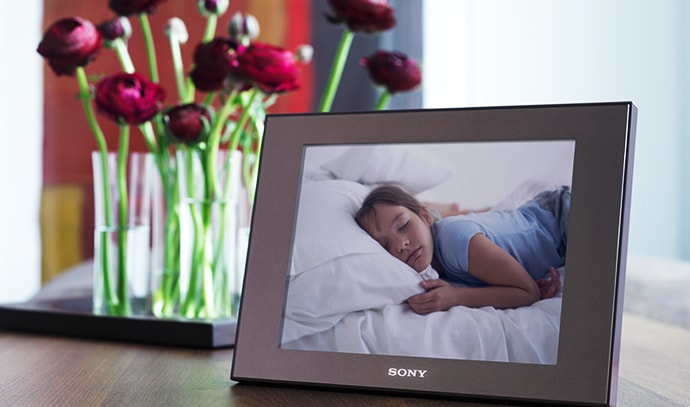 Image courtesy of Sony
[/caption]
3.   Digital Photo Frame
Not only are digital photo frames one of my favourite ways to display our family snapshots, but also allow us to share them with the grandparents (who live hundreds of kilometres away and still don't know how to use their mobile phones!). The digital frame we bought them has become an important lifeline that enables them to watch their granddaughters grow up in spite of the distance.
Whenever I upload photos from my phone or camera onto the computer, I drag special ones over to a folder on my desktop. Every few months, I transfer these on to two different USB flash drives – one that is posted to the grandparents and the other we use at home.
Harvey Norman has a digital photo frame buying guide, while My Shopping stocks everything from digital keyring photo frames to wireless models.
[caption id="attachment_4799" align="alignleft" width="690"]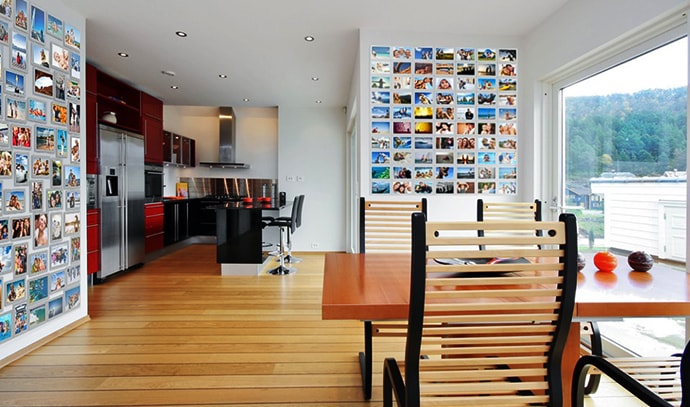 Image courtesy of Fridgi
[/caption]
4.   Fridgi Photo Wall
Who doesn't love a photo wall?! Thanks to Australian-made Fridgi, displaying family photos in the home or at work is both chic and easy. While there are similar products on the market, this one is made from high-grade materials that won't shatter when dropped or fade when exposed to direct sunlight.
Fridgis are fashioned from a single piece of UV stabilised, shatterproof plastic that completely covers and protects your photos. Four quality magnetic strips, which are hidden from view on the back, hold the photo firmly in place on magnetic surfaces like your fridge or filing cabinet. (The company has Magic Mounts for non-magnetic surfaces like doors, walls and cupboards.)
If you're thinking of creating a feature wall out of your family photos, here are a few things to consider before you start.
[caption id="attachment_4801" align="alignleft" width="690"]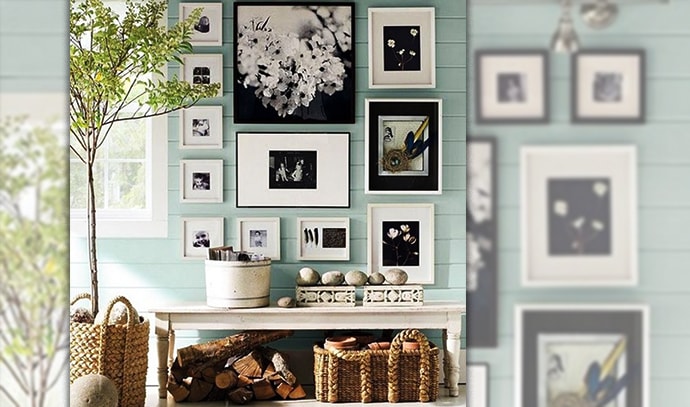 Image courtesy of Kids Space Stuff
[/caption]
5.   Black & White Gallery
Let's face it: black and white photos never go out of style. While incredible megapixel clarity on the average smartphone now means we can all take high quality colour photos, monochromatic images have a timeless, nostalgic look about them.
Thanks to digital camera and photo editing technology, you can turn your colour photos into black and white in a matter or moments. Regardless of whether you choose simple or ornate ways to frame them for a feature wall, I recommend you trace the frames on to cheap wrapping or stencil paper, cut out the tracings, then Blu-tack them to the wall. This will enable you to move them around until you find the perfect arrangement. Simply hammer the nail through the paper, then remove the paper to hang the frame.
Back to top