bungarribee-sydney-garden-beds
5 tips to create a raised garden bed
Phyllis, July 2015
Images courtesy of Tankworks Australia
. [Tweet "There's no time like the present to start eating healthy with your own home-grown vegetables, fruit and herbs."]
There's no time like the present to start eating healthy with your own home-grown vegetables, fruit and herbs. Even if you don't have a green thumb, with some planning and a little time you'll be eating your own produce before you know it. But creating a herb and veggie garden doesn't necessarily mean digging up vast tracts of lawn. Ready-made steel raised garden beds are increasingly popular because they are fast and simple to install and are easier on the back when it comes to planting and maintenance. Tankworks Australia, which makes Colorbond raised garden beds, offered the following tips to ensure the best results.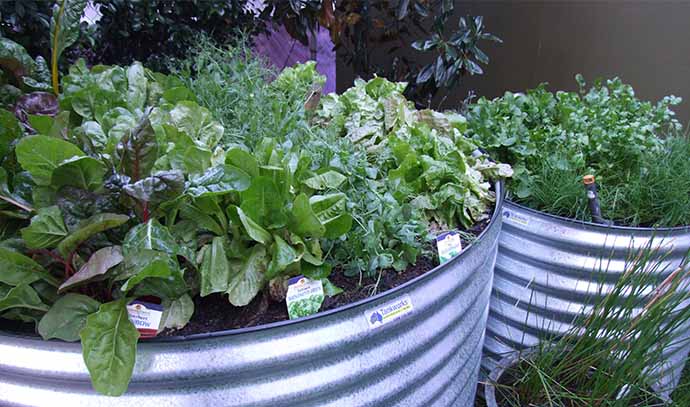 Some things to consider
Find a sunny spot in the yard that's fairly flat and measure how much space you have – these measurements will influence the style and size of your made-to-measure garden bed.
Think about what kind of vegetation you will be planting. This will help when selecting heights, as you will need to consider the roots of the plants you will be planting. Tomatoes and pumpkins require more soil and have deeper roots – so make sure you do your research.
Plan how your plants will sit in your garden bed so larger or taller plants aren't blocking the smaller ones from sunlight. It is important to know how tall each of your planted crops will grow when mature
When considering the colour of a Colorbond or Painted Colorbond raised bed, try to match it to suit the house design, landscaping and any existing colours in the yard.
Read up more on Setting up your Garden Bed on mygardenbed.com.au. You can also buy ready assembled made-to-measure garden beds online by visiting mygardenbed.com.au.
Raised garden bed styles
Tankworks has several sizes and styles of raised garden beds to choose from.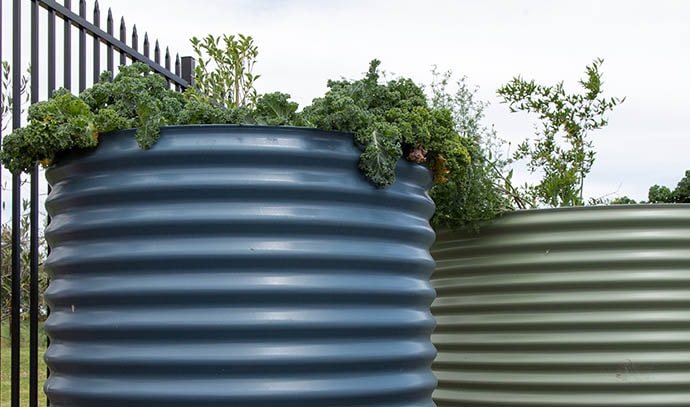 Round: Built with Aquaplate steel and available in a range of Colorbond colours, round beds come in a variety of widths, lengths and colours. All beds are made to measure so you get a garden bed suitable for your space.
Slimline: These are available in three heights and are all made to measure. Slimline beds have a modern look and are perfect for limited spaces.
Slimline (510mm): This is the shortest of the three garden beds Tankworks has on offer. It's a great height for families that want to involve the little ones in the garden.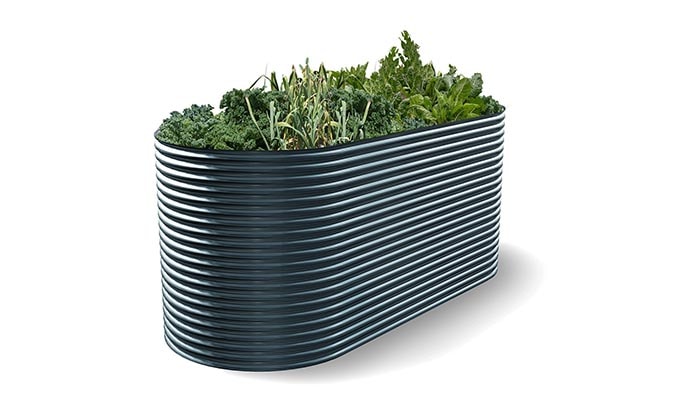 Slimline (800mm): This is the middle size of the range. Consider using this height bed  when what you plan to plant doesn't need deep soil.
Slimline (1020mm): This taller bed makes is suited to crops that need more soil or have a deeper root system. It is also perfect for people who aren't able to bend down due to back problems, the elderly or the disabled.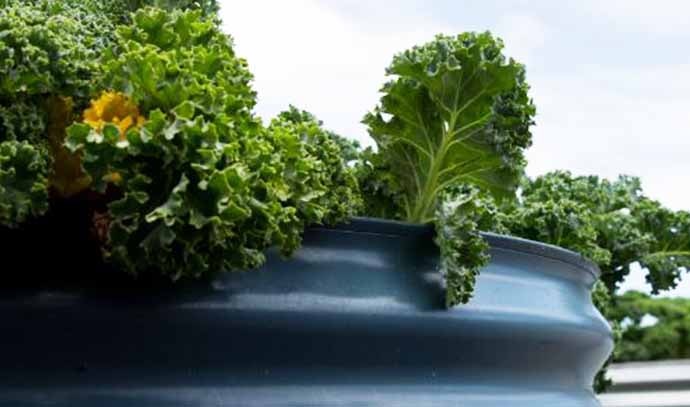 More information:
tankworks.com.au
 | 
Images courtesy of Tankworks Australia
.
Back to top