valencian-orange-orange-blossoms
5 tips for summer citrus care
Angie Thomas, January 2016
We might be heading into the final month of summer, but February can still be scorching. Grabbing a few minutes in the garden early in the morning or evening is much more pleasant and it's a wonderful way to start or finish the day. Happy gardening everyone!
Summer citrus
Citrus fruit take many months to grow and ripen and summer can be a vulnerable time for developing fruit. Here are a few important steps to help keep citrus healthy and productive during a long hot summer.
Apply Yates Waterwise Soil Wetter around the root zone of citrus trees to help break down the water repellent, waxy soil layer and enable water to penetrate more effectively down into the roots.
Citrus trees have a shallow root system that can dry out quickly. A five centimetre layer of mulch like sugarcane or lucerne helps to protect roots from direct baking summer heat as well as conserving moisture.
To help promote a bumper citrus harvest it's important to keep feeding. Each week, mix two capfuls of Yates Thrive Citrus Liquid Plant Food into a nine litre watering can and water over the root zone. This specially formulated citrus food contains nitrogen to support a healthy flush of leaves in autumn as well as phosphorus and potassium to nourish the fruit.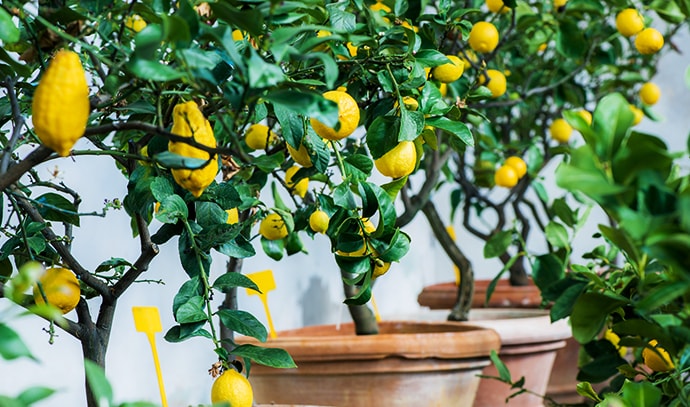 Give citrus trees a deep drink at least once a week as citrus need continual good soil moisture levels. Uneven watering and water stress can result in citrus fruit splitting and drop. Potted citrus will require more frequent watering than in-ground citrus.
Look out for suckers. This is growth that can appear below the graft (the bump in the trunk) and is the root stock trying to take over. Suckers are usually easy to spot as the leaves growing on suckers are often different to the main tree and the stems can be viciously spiky (so be careful!). Regularly cut off suckers as close to the trunk as possible with sharp secateurs. If seen early enough, suckers can easily be rubbed or snapped off the trunk while they are still thin.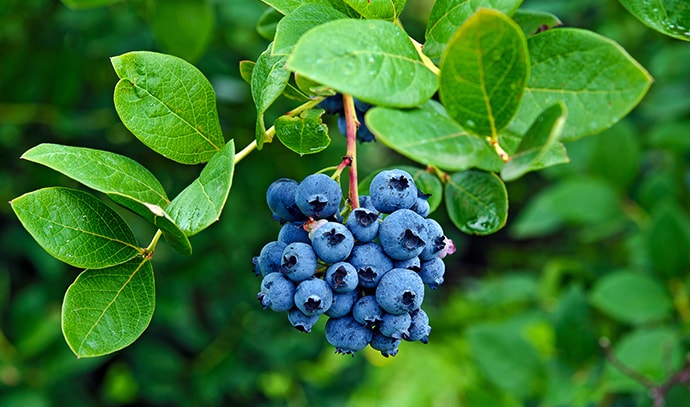 Protect those juicy fruit!
Hot weather and dry spells can result in fruit drop in late maturing stone fruit, so deep, regular watering of fruit trees is important to maintain good soil moisture levels. Mulching around the root zone of fruit trees can help keep soil moist and organic mulches like sugar cane and Lucerne or pea straw will also add wonderful organic matter to the soil as they break down. If you notice any late maturing damaged or diseased stone fruit or apples and pears, pick and dispose of them immediately. This will help reduce potential sources of insect pests like fruit fly and also diseases like brown rot. After a busy fruiting season, berries like strawberries and blueberries can be a little worn out! Give them some post-harvest TLC to renew their energy reserves.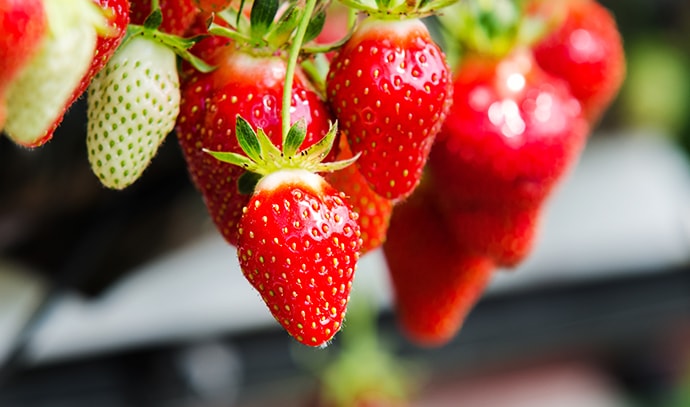 Trim dead leaves from strawberry plants and remove any wayward strawberry runners. These can be replanted in a bare spot in the garden. Gently mix some
Yates Dynamic Lifter Plus Fruit Food
into the soil around berry plants and water in well. Dynamic Lifter contains organic matter to enrich the soil, nitrogen to encourage healthy leaf growth and potassium, which is important for flowering and fruiting. Top up mulch around the plants, including potted berries. This will help conserve soil moisture and protect shallow roots from the baking summer sun.
Back to top