interior-modern-black-kitchen-3D-render
5 questions that will help you create your dream kitchen
Cameron Bell, August 2016
A well-planned and beautifully designed kitchen is one of the most important qualities of the perfect home. The kitchen is about more than just cooking, and many families see it as a social space where they come together to start the day or catch up in the evening.  This is evident in modern kitchen designs which have drastically moved away from the small isolated kitchens of older homes and are now placing the emphasis back on making the kitchen the hub of the home. If you are looking for inspiration to help you create your dream kitchen, then answering these five questions will get you on the right track.
1.   Which layout will suit you best?
Everyone uses their kitchens differently. Some people love spending many hours preparing and cooking meals, while others prefer just whipping up quick and convenient meals. If you spend a lot of time in the kitchen to cook or entertain you may prefer a kitchen layout with large and open countertops, convenient, easy to reach storage for your cooking utensils and appliances, and room to move around easily. Like many families, you may also prefer an open layout where the kids can sit around an island or table to complete their homework, while you prepare dinner.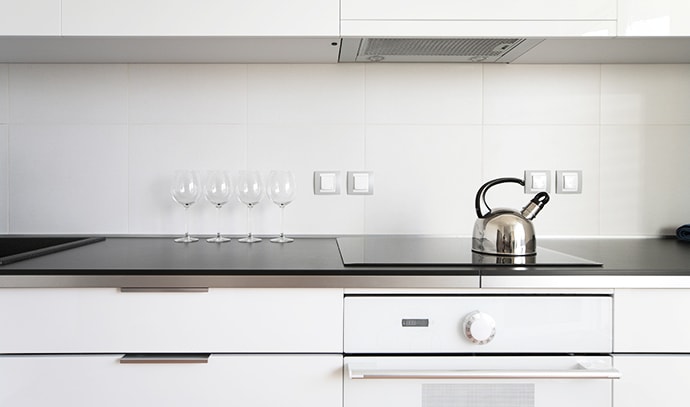 2.   Which décor style do you like best?
When choosing your kitchen style and finishes it is a good idea to let the look of the rest of the home guide you. If your house is modern with sleek, clean lines, a farmhouse style kitchen may look out of place, while a contemporary kitchen will quickly lose its charm in a cottage home.  Have a look online, in décor magazines, in your friends' kitchens to find inspiration and in display homes to help you decide what you would like best in your home.
3.   How much time do I have for care and maintenance?
If you rarely spend time in the kitchen then your choice of elements like countertops can be purely based on aesthetics and what you like best. But, for most of us the ideal kitchen is beautiful, but also easy to clean and maintain. When choosing materials and fittings, consider how frequently you will be using the kitchen and how much time you are willing to spend on maintenance. Look for materials which are easy to clean, stain resistant and that won't chip or crack easily.
4.   Does the kitchen have enough storage?
Ample and convenient kitchen storage space is always a good investment. Even the smallest kitchen can turn into a dream cooking space if you have enough room to store all your utensils, gadgets and ingredients.  Depending on the layout of the kitchen, storage solutions will include a combination of tall cabinets, under bench cabinets, large drawers and wall cabinets or shelves that make good use of vertical space. If you are fortunate enough to have the space, you can also consider incorporating a pantry into the kitchen layout.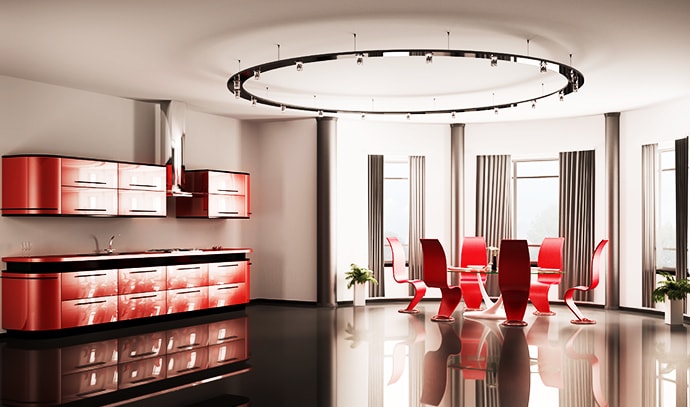 5.   Which finishes will give it a special touch?
Small details can make a kitchen extra special and desirable. If your budget allows, you can splurge on finishing touches such as a large sink with quality fixtures, interesting lighting, décor elements in interesting colour combinations, and even shiny new appliances.
[alert style="alert-danger" dismissible="false"] Whatever the shape or style of your dream kitchen and home may be, the experts at
Complete Homes
are committed to making it a reality for you. They are builders of house and land packages in Perth and as part of the Ross North Group they have over 40 years of experience in building beautiful, quality homes. They have a selection of more than 50 architecturally designed home designs available to choose from and each of their new homes can be customised with a choice of finishes that include paint options, flooring, window treatments and landscaping. For more information, visit
www.completehomes.com.au
or call 131 808 today. [/alert]
Back to top