sea-salt-dry-herb-leaves-oil-onion-on-table
5 fabulous ways with herbs
Katie Adema, July 2016
Now that you have planted your very own herb garden using our guide (if you didn't see it, check it out
here
,) you might be wondering what to do with all of your fresh, home-grown herbs. Or maybe you've been putting them in everything, and still have some leftovers that you don't want to waste. Of course, you could always donate some to your neighbours – otherwise, check out some great uses for fresh herbs below:
Dry them out…
If you have more herbs than you know what to with, you can always save them for later - use your microwave or oven to dry your home grown herbs into flakes to put into delicious dishes for your family and friends. To oven dry your herbs, wash and set them on trays in your oven with the door left ajar and on its lowest setting. Check on them every hour, and remove when fully dried – allow them to cool before tipping into glass jars to store in your pantry. For a quicker drying method (suitable for herbs such as basil, thyme, oregano and parsley) try spreading out your herbs on a microwave safe dish between two paper towels, and microwave for about a minute. Continue to heat for 20 seconds at a time until the herbs are just crisp.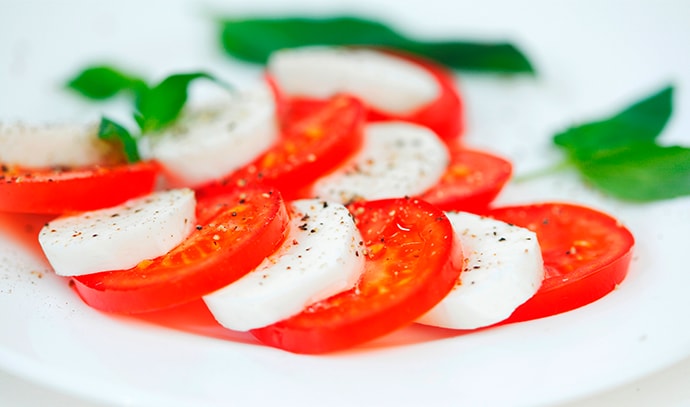 …or freeze for later
The good news for those who prefer their herbs fresh rather than dried (but don't like letting food go to waste!) is that herbs also freeze well. Storing your herbs in this way is also extremely easy and quick to prepare – simply grab some empty ice trays and whack your freshly picked and washed herbs in the compartments. Top with some water or vegetable stock and keep in the freezer until you need them. These are best used within a few months if you would like to make the most out of their flavour.
Create salad dressings and sauces
Having an abundance of fresh herbs at your fingertips makes it very easy for you to mix up some of your very own sauces, marinades and salad dressings. These are much healthier for you than their store-bought counterparts, and plus, you can make them to suit your taste! Try these suggestions out:
Basil, oregano, parsley, rosemary, sage and thyme are the stars of a variety of Italian pasta sauces ideal for bolognaise or lasagne
Coriander and basil can be chopped up and added into Asian stir fry sauces
Combine some fresh dill from your herb garden with mustard and use when baking salmon for an easy summer dish
Whip up a quick salad dressing with coriander, lime and vinegar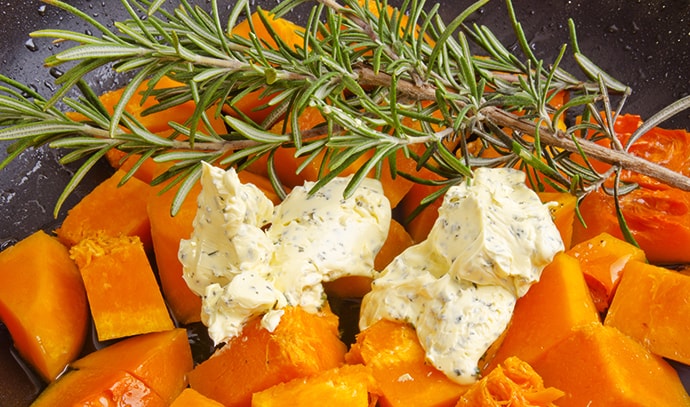 DIY herb butters
This is a great way to store herbs, and also a means to create crowd pleasing starters like oven baked herb bread, or to top meat or fish with. Herb butters are also delicious with baked potatoes! Have a go at creating one of these two very simple herb butters:
Garlic and chive butter: mix half a cup of softened butter with two cloves of finely chopped garlic and one tablespoon of fresh chopped chives
Mixed herb butter: add one teaspoon each of basil, thyme and parsley to half a cup of softened butter
Add flavour to fresh salads
The sky (and your creativity) is the limit when it comes to adding flavour with fresh herbs to salads – in particular, Asian cuisines like Thai or Vietnamese, or Mediterranean cooking like Greek or Italian, are very much improved when home grown herbs are included in their preparation. Try a fresh rice vermicelli noodle salad with coriander and lots of raw vegetables, a Greek salad with fresh chopped parsley, or create a Caprese salad with your basil leaves for a tasty starter or side.
Back to top