serving-tray-candles-table-living-room-accent
4 unique decorating tips
Reuben Sady, May 2017
We all have a general understanding of what a well-decorated house looks like. Elegant table cloths, artwork on the walls, Turkish rugs in the hallway, and so on. But sometimes you'll walk into a home and just be instantly aware that you're standing in a cool space. Not because of some outlandish water feature in the centre of the room, but rather just an unmistakable vibe that some deliberate, yet subtle effort has gone into this home. It's these one-percenters that make all the difference. Here are four of my favourite decorating tips that are simple and very effective.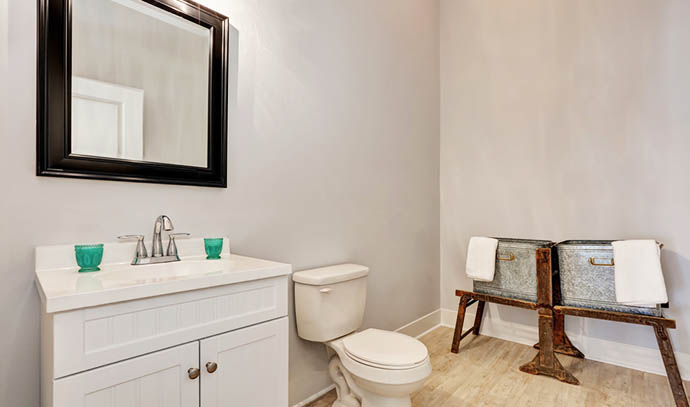 Put an antique in the bathroom
A decluttered and spacious new-style bathroom with natural light is always going to look great. But let's now place a lovely wooden antique in there and watch the mood change for the better. A vintage mirror on the wall? Or a little wooden set of drawers on the sink for your toiletries? If you have the space, a small vintage table in the corner for your towels or some flowers will look incredible. The combination of old and new will make your guests feel more like they're in a home and not in a hotel.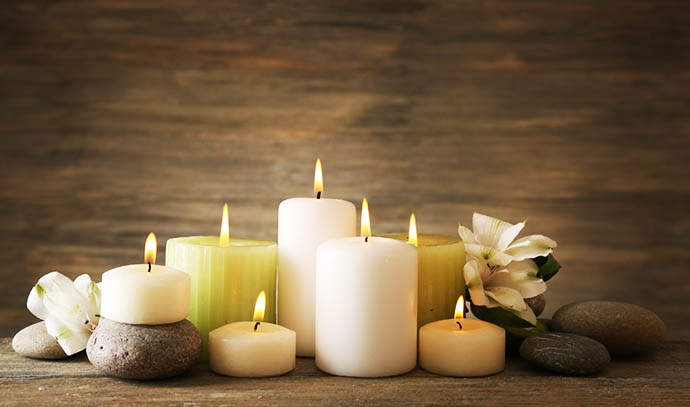 Cluster your candles
Candles have long been a staple of any well-decorated home, but people tend to opt for the solitary wide candle on the table or mantle. Maybe there'll be two of them, but they always seem to occupy opposite ends of the surface they're on. Try grouping four or five candles together and use a combination of wide and tall shapes, something you often see at special events or chic restaurants. It will draw the eye and people will just want to be near them. There's just something about a group of lit, melted candles that creates a sense of occasion and intimacy. [caption id="" align="alignnone" width="690"]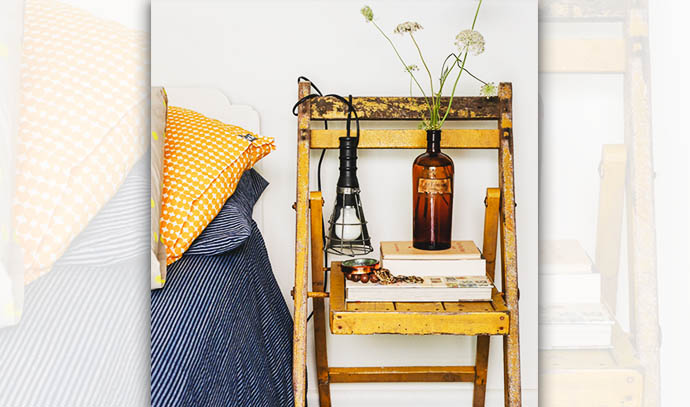 Image via
Perfectly Imperfect Living
[/caption]
Use a chair as a table
We've all made jokes about "the chair" in the bedroom. You know the one, with all your laundry on it waiting to be folded? Whilst that does indeed looks messy, the humble chair can be a great decorative surface elsewhere in the home. Instead of placing flowers on a side table, place them on a stool. You can do the same thing with a pile of books on a nice flat surfaced table chair or bench. The key here is to make sure the chair is differently themed to anything else in your home. A trip to your local op-shop should do the trick.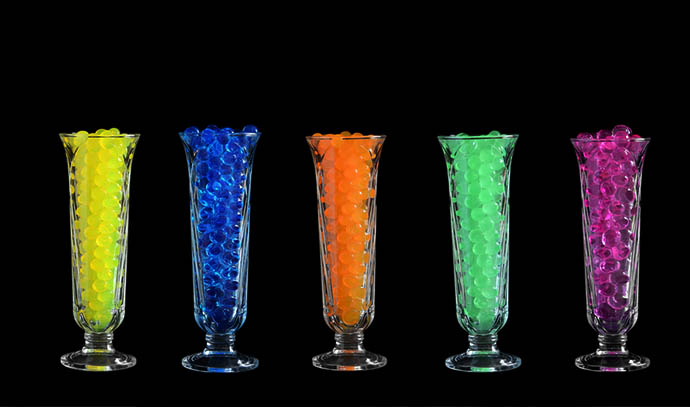 Fill your vases with water beads
Have you seen these things? They start out as tiny little coloured grains of sand, but if you place them in water they grow into these amazing, translucent balls of colour. A couple of vases filled with
water beads
will liven up the space; when the light passes through them they look spectacular. And the best part is, they cost about $2 a bag because they're 95 per cent water.
Back to top