garden-shed-log-store-backyard-garden
4 tips to build a better garden shed
Katie Adema, May 2016
Who doesn't love a good DIY weekend project? With most weekends still filled with sunshine, there's no better time than the present to dig into a little outdoor construction activity. And the most satisfying projects are those with a clear end purpose that you will get loads of use out of – enter stage right, the DIY garden shed. Even if your role is just to point and yell directions at your partner (hey, someone has to be project manager), these tips will help you create a durable garden shed that can fit all your bits and bobs inside.
Make way, make way
The project is already game over before it's begun if you don't actually clear a proper space. This sounds very obvious, but its very important that you don't just squeeze the shed into a space too small for it – without proper air circulation and exposure to light, your shed could end up rotting or damaged by damp. Allow two or three feet of space between the outer walls of the shed and surrounding trees, bushes, fences, and walls to make sure there light isn't blocked completely from reaching the structure. This space also gives you room to paint, repair or reconstruct your shed at a later date if need be.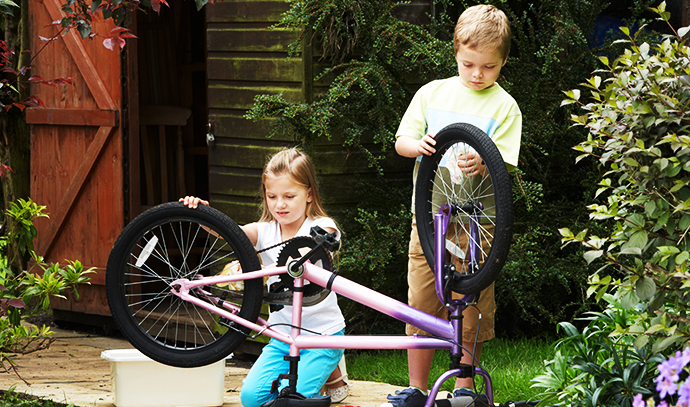 Do the foundation work
Even the most cleverly constructed garden shed isn't going to last very long unless it has a solid base to sit on. You may need to construct a foundation for your shed in the form of solid concrete or timber blocks that are levelled and set into the ground. Make sure you set the foundation blocks close enough together to support the shed's weight properly, and use solid blocks rather than hollow wall blocks that may crack under pressure. It is also important to note that for the sake of your foundation's longevity, it isn't advisable to build your shed in a low-lying area that is prone to run off.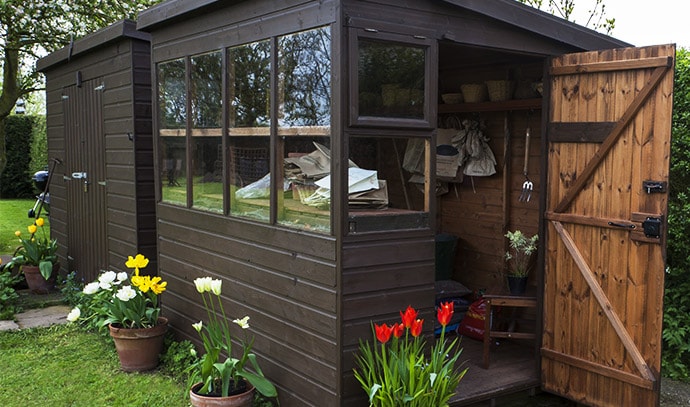 Plan ahead
Measure, measure, measure – guesswork is not your friend when it comes to construction. No one needs to be banging their heads on low doorways or discovering the shed isn't wide enough for the items you intended to store inside! So check and recheck the dimensions you think you need, and perhaps consider adding another few inches to the height and width to make sure the end structure is large enough to accommodate your garden storage needs.
Build the resistance
Your shed is going to be exposed to all kinds of weather conditions – relentless sun, rain and hail, strong winds, and god knows what else. So when you are choosing the materials for your brand new garden shed, make sure they are durable enough to withstand the great outdoors. One thing its best not to skimp on is the strength of the framework materials and floor – exterior grade plywood or similar are the most suitable woods to use for shed flooring, as they are more resistant to damp than untreated alternatives. Using other weatherproof materials (like paint) will also reduce the maintenance work required in the future (because who even has enough time to maintain the house, let alone the garden shed!).
Back to top