pickles-marinate-kitchen-tools-container-food-setup
3 cool kitchen helpers
Veda Dante, July 2018
Here are three cool kitchen helpers that not only make life a little easier but they're also simple to use and in the case of the Whistling Kettle, look pretty good too!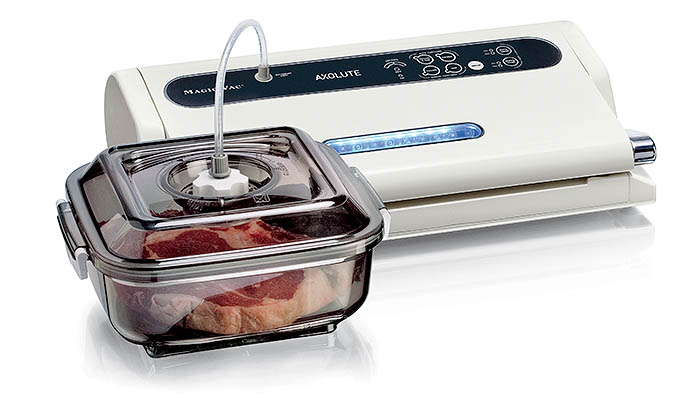 Magic Vac vacuum sealers
Vacuum sealing – whereby cooked or fresh food is placed in a bag or container and the air is completely removed – is no longer having a moment, it is a movement! Having been a staple within the professional kitchen, the process is now gathering momentum among home cooks seeking to reduce bacterial contamination as well as food wastage. Magic Vac, the Italian brand behind the very first vacuum sealing system introduced in 1985, has an impressive collection of both the vacuum sealing appliances and the special bags and containers required for both storage and sous-vide cooking. Available nationally from leading kitchenware retailers, the containers are available in both Executive (heat proof to 100˚C) and Family (heat proof to 80˚C) ranges, with each canister connected to the vacuum sealer appliance by a hose – while the protective lid, with its fluid suction prevention system, ensures the pump is kept free of any liquid infiltration. Magic Vac is available nationally from leading kitchenware retailers.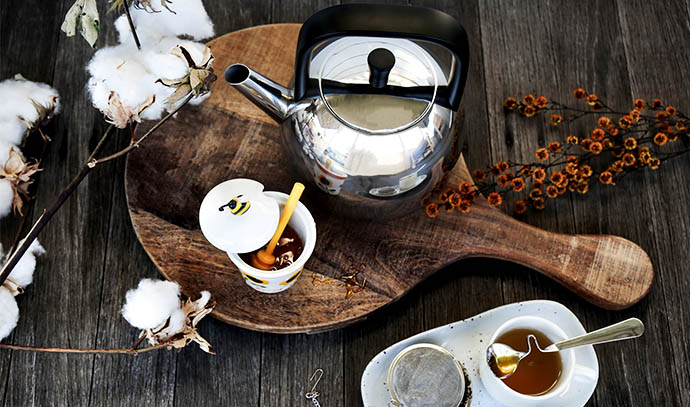 Whistling kettle
Nostalgia rules with the latest release from German specialist kitchenware supplier Zwilling J.A. Henckels. The Whistling Kettle takes its cue from the familiar stove top version conceived in the late 1800s. But this latest model is elegantly timeless in its design, crafted from 18/10 stainless steel it is a sleek, modern version that will be at home in any style of kitchen. Designed for use on any type of cooktop, including induction, the Whistling Kettle has a capacity of 1.7-litre and sports a safe, stay-cool ergonomically designed handle. The kettle's whistling sound is created by the steam emitted when the water begins to boil – the kettle starts to vibrate which in turn causes the whistling sound. Just remove the perfectly fitted lid for refilling.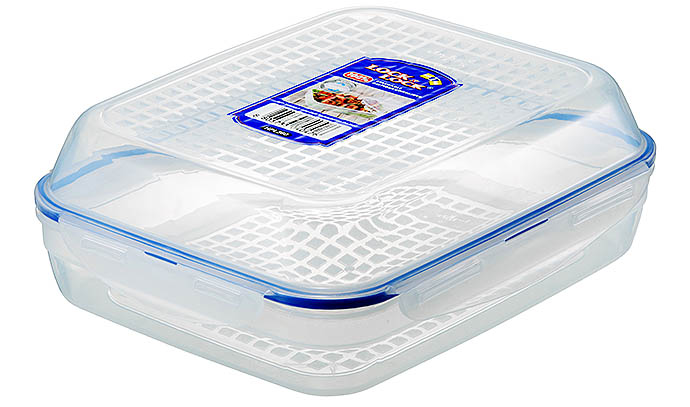 Lock & Lock's pickling containers
Available nationally from David Jones stores, Lock & Lock's collection of pickling – and marinating – containers have a 20-year history of providing food-safe, BPA-free plastic containers that won't leak or warp and feature a patented, soft close locking system that really does seal the contents in and the air out. They are even microwave oven, dishwasher and freezer safe. They're ideal for storing and draining pickled vegetables, olives and tuna which need to be immersed in liquid or oil, with its 100 per cent air tight silicone seal and draining basket. The brand's marinating case, winner of the prestigious Red Dot international design award, features a textured surface on both the upper and lower interior to aid the absorption of the marinade.  This case, with its flat surfaces, has also been designed to be flipped over, so that marinade can permeate both sides of the food. Other advantages of the Lock & Lock containers are their shape – they are designed to stack one on top of the other in both fridge and pantry – and watertight seals. They can be transported to parties, barbecues and picnics without any fear of spillage or leakage.
Back to top