stack-warm-knitted-sweaters-scarf-hat-white-grey-shades
12 tips to prepare your home for winter
Katie Adema, May 2016
In some parts of the country it doesn't seem like winter will ever actually arrive – but inevitably it will come sooner or later, and it's best if your household is prepared for it. Before it becomes really cold (in some parts of the country), get these household jobs out of the way so you can snuggle up on the couch with a blanket and tea.
Clean:
Gutters – although many trees do not lose all of their leaves during the Australian autumn, gutters still seem to wind up clogged at this time of year. Blocked gutters and downpipes can cause an issue during periods of high rainfall, so make sure you get up there and clear everything out, from leaves to twigs and caked on dirt.
Ducted air conditioning system – if you are lucky enough to have ducted air installed in your home, be sure to give it a bit of TLC before the winter season. Pull out the vents and remove dust with a vacuum or cloth, and check there is nothing obstructing the pipes. Once this is done, run the system for a few hours with some windows and doors open to let out any dust and musty smells, then run as normal.
Freestanding heaters – while considerably smaller than a central heating system, these guys need a bit of attention too. Wipe over with a slightly damp cloth, and check the vents at the back or underneath for any blockages.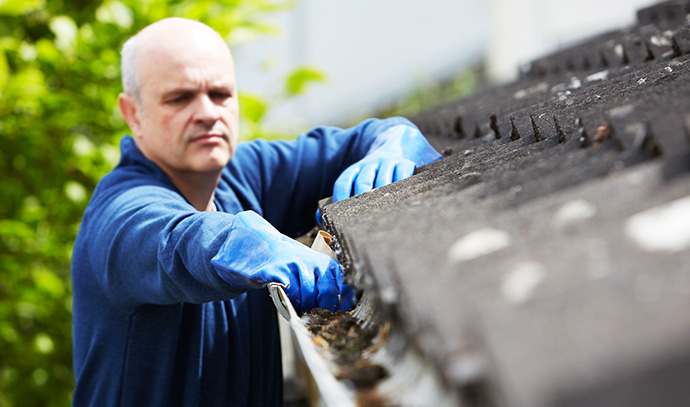 Store:
Summer clothes – you can be in denial about the onset of winter all you like, but keeping your summer clothes at the forefront of your wardrobe is wasting your valuable space. Make room for bulkier winter knits and jackets by storing swimwear, floaty dresses, shorts and singlets away in vacuum bags.
Barbecue and outdoor settings – Outdoor furniture can get a little battered by the elements during the winter months, so packing it away in a shed or garage is a way to keep it in better shape for longer. Obviously, if you keep using your barbie and furniture through winter then perhaps just consider moving it to a sheltered spot and throwing a cover over it to protect it from rain and wind.
Pool toys/equipment/furniture – if you don't think you will be using your pool very often this winter, clean and pack away any pool toys, equipment and furniture you are not using. This will save you from dashing frantically out into the yard in the wake of a storm, as loose items such as these can cause damage when left out during wild weather.
Air out:
Winter doonas and covers – you know its getting cold when the winter bedding comes out! Pull enough doonas for the whole family out of the attic and string them across your clothesline in the sun for a few hours.
Stored coats and jackets – perhaps last spring you vacuum packed and/or stored your winter clothing to free up space in your wardrobe for more summery items. These coats, jackets, track pants, jeans and winter woollies may be a bit musty smelling after being packed away for months. Hang them out to air, or run them through the washing machine to freshen them up.
[caption id="attachment_4750" align="alignleft" width="690"]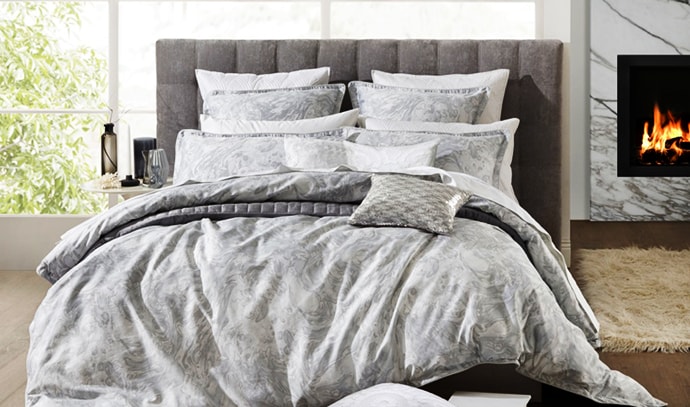 Image courtesy of Private Collection
[/caption]
Maintain:
Fire alarms – this one cannot be stressed enough. The majority of house fires occur during winter as a result of heaters being faulty, left running, or incorrectly used. Protect your family and replace the batteries in all your fire alarms before you start using any kind of heating.
Heating system – speaking of heating, it's also a good idea to check that your heating system is running efficiently in order to avoid any mid-winter breakdowns. Have a professional look over it for extra peace of mind.
Pool sanitisation – if you have a pool, it's tempting to let your usual maintenance routine slide a little during winter when you may be using the pool a lot less. But it's important that you at least keep the sanitiser levels steady and address any water balance issues that arise.
Draftproof:
Another thing to take care of before the chill sets in is sealing any windows that seem to be letting drafts in.
Sealing - can be easily done yourself with temporary or permanent caulking, which can be found at any hardware store. Additional protection against heat escaping through glass can be counteracted through the application of a clear plastic film on your larger windows. Both of these actions not only increase your comfort during winter, but reduce the amount of energy used by your heating systems as they don't have to constantly work against cold air leaking inside.
Back to top