signage-home-house-for-sale
10 tips for preparing your home for sale
Owen Thomson, August 2015
Spring selling season is almost upon us! Rather than stress out at the last minute, now's the time to start preparing your home and make sure it's ready to go on the market. Here are
10 tips to make your life easier
.
1.   Full frontal
The front of your house is the first thing prospective buyers will see when perusing print or online listings, so make sure it looks super presentable. Invest in a fresh coat of paint and make sure the house number is clearly visible.
2.   De-clutter
Getting rid of all the unnecessary items you've accumulated will really open your house up. Also remove all personal photos and mementos. You want buyers to picture themselves in the space, not you.
3.   Remove or replace furniture
Bad furniture significantly detracts from a property's value, so remove as much as you can to create a sense of space, or even hire in some new pieces to create an inviting, contemporary feel.
4.   Eliminate signs of pets
Pet-related odours can be a big turn-off for some buyers, so give carpets a good steam cleaning to remove all evidence. Also ensure that litter trays, water bowls and playthings are well out of sight.
5.   Makeover the garden
Prune hedges, mow lawns, and cut back trees, particularly the ones overhanging windows. This will increase the amount of light entering the house.
[caption id="attachment_2220" align="alignleft" width="690"]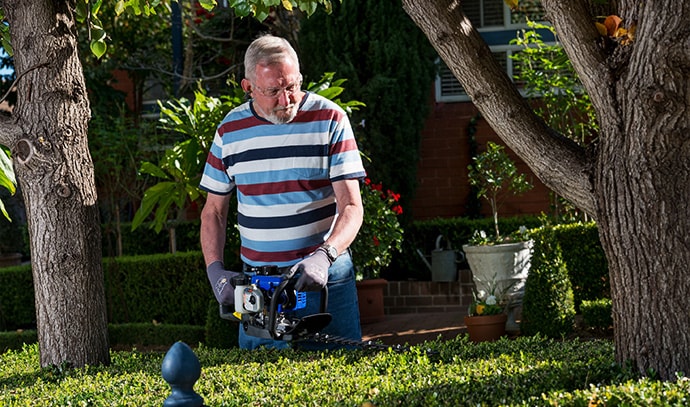 Hedge trimmer from Victa
[/caption] [caption id="attachment_2216" align="alignleft" width="690"]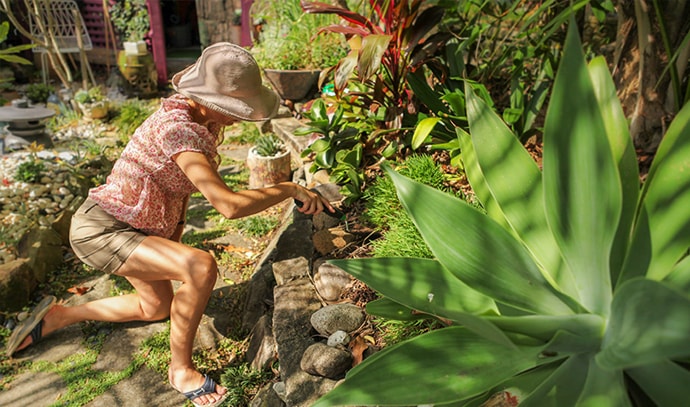 Image courtesy of Victa
[/caption]
6.   Spruce up the kitchen
Clear the bench top of things like toasters and food processors, but leave out the cappuccino machine if you have one. Add a fresh coat of paint and a new bench top to freshen the look.
[caption id="attachment_2217" align="alignleft" width="690"]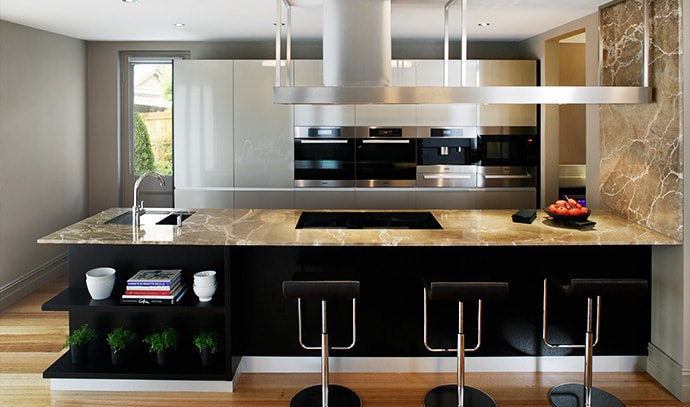 Image courtesy of Sydney Kitchens
[/caption]
7.   Maximise bathroom appeal
Clean thoroughly and de-clutter. Inexpensive improvements like getting the bathtub re-enameled or the tiles painted can make a huge difference to buyer interest.
8.   Backyard blitz
As well as a general clean up, add some backyard furniture if you don't already have some. This will enable buyers to picture themselves relaxing on a Saturday morning, thumbing through the paper while enjoying a coffee.
[caption id="attachment_2228" align="alignleft" width="690"]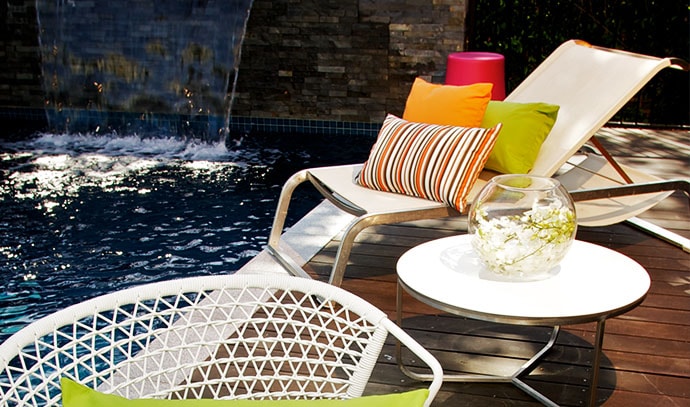 Image courtesy of Elements
[/caption]
9.   Let there be light
The presence of natural light can be a critical factor in selling a house, so consider installing skylights to really brighten the place up if required. Pay special attention to dark rooms and hallways.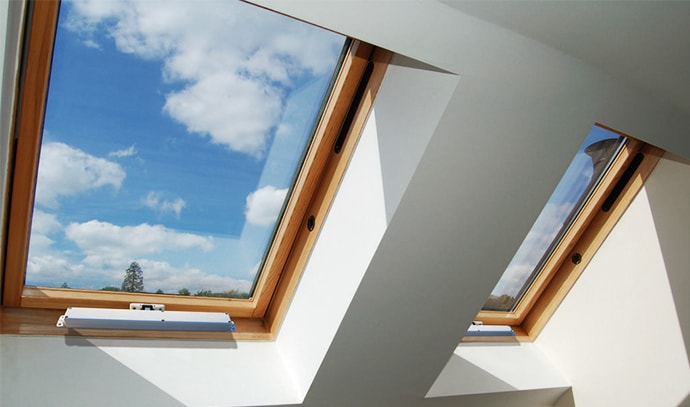 10. Timing is everything
Make sure inspection times don't clash with other local events or sporting fixtures, or coincide with a time of day where temperatures are hottest. It's all about maximising buyer attendance.
Back to top