goggles-mouthpiece-mask-snorkel-swimming-pool-equipment
10 great reasons to own a pool
Phyllis, March 2016
It's taken more than a quarter of a century, but I think I've finally convinced my other half that a swimming pool is a must have for our next home. Throughout the past two and a half decades I've tried grouching, arguing, reasoning, pleading and even threatening to bring in the big gun – his mum! After all, not only is a backyard pool an easy way to cool off on a hot day – it's almost un-Australian not to have one. If your partner is being difficult on the pool-building front, here are 10 great reasons that should convince them to join the (pool) party and save you 25-odd years of "discussions".
Owning a swimming pool is like being on permanent holiday — without the expense. Why pay thousands to share a pool with dozens of strangers for a week or two when you can enjoy the water every day (especially to relax after work).
It's a great memory maker. Long after the kids are grown and gone, they (and you) will remember the fun and games everyone had during those long hot summers.
It's a theme park at home. The travel, the cost, the parking. Why have all that hassle when there are so many games, floats, slides, and toys available that you will feel like you have your own theme park. No waiting in long lines and you control the hours.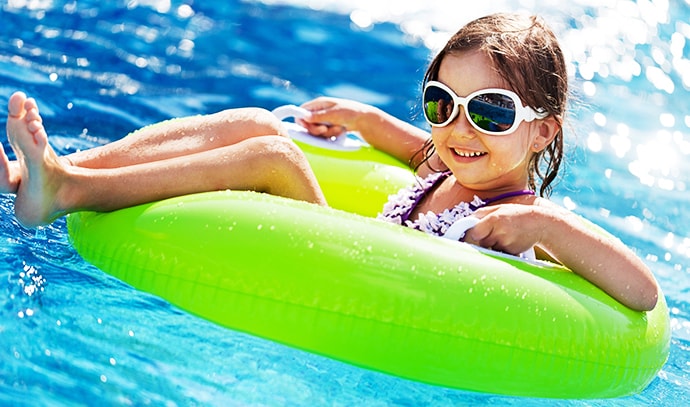 What better way to get fit and healthy than to swim a few laps before or after work? Or if the pool isn't big enough to swim laps, do some aerobic exercises or just jump around and have fun with the kids. Plus, exercising in water puts less stress on limbs and joints while building endurance and conditioning your heart. Best of all you don't have to get in the car and drive anywhere or pay anything.
Stress is, unfortunately, a part of life. But water has a calming effect whether you're watching it, listening to it or, best of all, floating in it.
Get the kids out into the fresh air. Trying to get the kids away from the TV and computer is a challenge. All parents want their children to play outside in the sunshine. Very few kids can resist a sparkling pool and a couple of friends.
Easy maintenance . Nowadays pools are very easy to maintain. Many come with advanced electronics, remote control features, and simplified operating procedures. Swimart offers a pool cleaning and maintenance service that takes care of all the work for you. Spend more time enjoying your pool and less time maintaining it.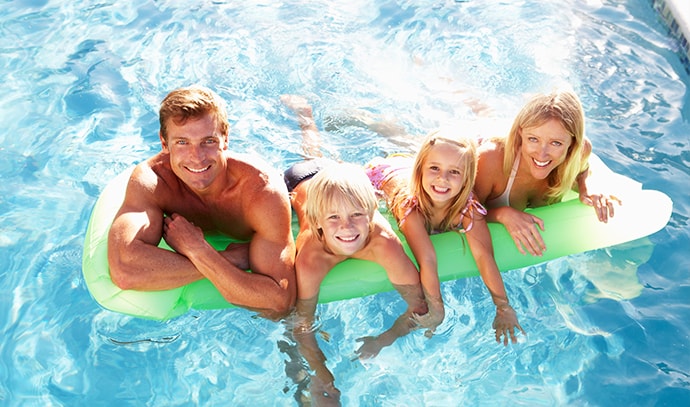 A pool adds beauty. Your home may be gorgeous but it can be even more beautiful with the addition of a swimming pool. Pools are fun and functional but they also add a certain grace to every landscape.
A pool is wonderful any time of day. Sitting by the pool early in the morning while the birds chirp and the air is still cool is an exhilarating way to start the day. And, in the evening when you are exhausted from a long day, nothing can soothe you like the moonlight reflecting off the cool water of your pool. No matter the time of day, a pool invites you to linger and relax and just be.
A pool is the best backdrop for entertaining. Being outside next to a sparkling pool adds a special something to any gathering. Even the food and conversation are better!
Back to top