young-happy-woman-smiling-holding-white-cup-home
Why we procrastinate and how to avoid it
Viv Fantin, February 2017
Someone once wrote 'Procrastination is the thief of time' but the paradox is when you're procrastinating you often feel REALLY busy, which can seem very much like productivity. But what's the difference between a bit of harmless web surfing and full blown procrastination? Let's look at the definition. Put simply, procrastination is the act of chronically delaying important tasks and jobs, especially ones that require immediate attention. It's a habit of avoidance that's stopping us from starting and finishing things that are really important. I'm a bit embarrassed to admit that, for a while there, my life was a bit like this. I would sit at my desk to write something (hopefully) meaningful and hear the sound of email landing in my inbox. I would instantly stop writing and check the email. It wasn't urgent but I would respond anyway, just to get it 'out of the way'. And while crafting my email response, five others would land, silently demanding my attention. I realise they're not urgent so I would go back to the original task and then notice a Facebook notification from a friend who has updated their status. I can't resist and click through to their profile. Ooooh goody, new profile pic to check out and comment on. Before I knew it, I was checking out what friends of friends had done over the weekend. It would get to 11.30am and I still hadn't progressed any further with my 'meaningful' task. Shit! Sound familiar? Yep. The path to productivity can be a bumpy one. [caption id="attachment_7081" align="alignnone" width="690"]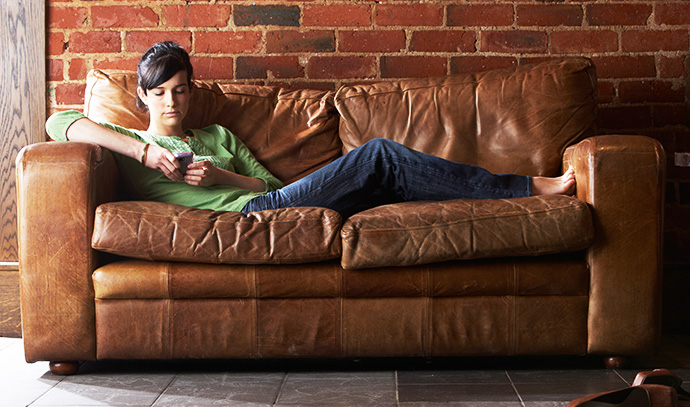 Lack of motivation, poor time management skills and fear of failure are some of the reasons why we procrastinate.[/caption]
Common reasons for procrastinating
The chronic procrastinator has many brilliant justifications for continuously putting things off. Here are two that might seem familiar to you:
It doesn't 'feel' right to start today. I'll begin tomorrow
Tomorrow will be a better time to start XXXX, I'll have more uninterrupted time and things will flow more 'easily'
Or perhaps you have convinced yourself, like I had, that you work better under pressure? So why do we do it?
You're overwhelmed with the volume of things you need to do so you start with the easy or small tasks before getting to the important ones. (But somehow that never happens.)
The task is so big it's overwhelming so you spend time focusing on other stuff
The task is mind-numbingly boring and repetitive
You haven't got a clue how to start
You think you have more time than you actually have to complete your task
You have fear of success (if I finish this task successfully it will lead to other tasks that I will then have to complete)
Poor time management skills
You need support to start and/or complete the task and you don't know how to ask
You have a fear of failure (if I finish this task and it's rejected, I'll have to start it again or I'll look foolish)
Perfectionism and/or fear
Lack of motivation or inspiration
Too many projects on the go
You've gotten into a really bad habit of working this way
[caption id="attachment_7082" align="alignnone" width="690"]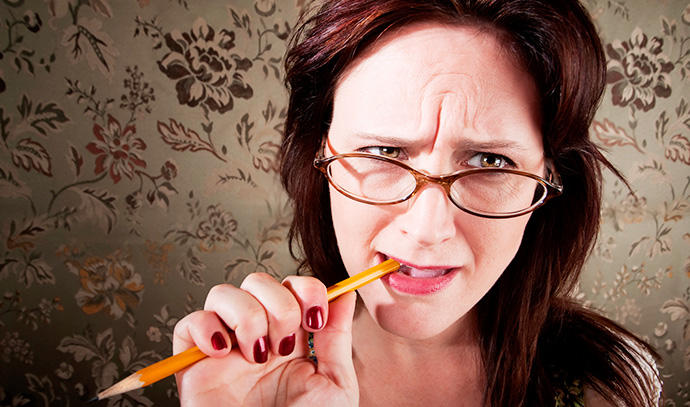 Creating an environment that is conducive to getting things done will help motivate you to start an important project.[/caption]
Professional coaching tips
Here are a few tips to help motivate you to start an important project, or finish an overwhelming task you've been avoiding:
Start by creating an environment that is conducive to getting things done. Kill the social media and inbox clutter and switch off notifications
Consider starting the day with the task you're trying to avoid getting stuck into
Find a system that helps you prioritise, though it has to be one that works specifically for you
Set realistic deadlines
Commit to doing part of your project for a set period of time each day and stick to it
Keep a manageable to-do list
Allow yourself two guilt free times a day to check social media - and that's it!
Come up with a reward that will motivate you to get on with it
It's also important to ask yourself the important questions – and answer them honestly – such as:
Does not doing the task get you closer or further away from your goal?
What are the negative consequences of NOT completing the task?
What are the benefits of going through and finishing the task?
If you need some help shifting your mindset around procrastination, then perhaps it's time to call on the professional services of a coach? Reproduced with permission from
Next Act Coaching
.
Back to top