purple-couch-silver-table-modern-design-tiles
Underfloor heating is an affordable luxury
Phyllis, July 2015
Imagine walking around the house in bare feet in the middle of winter. Believe it or not, you don't have to be a lottery winner or millionaire to enjoy this luxurious form of home heating. Once considered an inclusion only available to those with exclusive homes, under tile heating now has mainstream appeal and, according to
Beaumont Tiles' Darcy Shaw
, is becoming a standard inclusion in modern Australian homes. The company's national buyer for bathrooms says demand for undertile heating has doubled in the past two years because it is affordable and kind to allergy sufferers. [Tweet "Underfloor heating is becoming a standard inclusion in modern Australian homes."]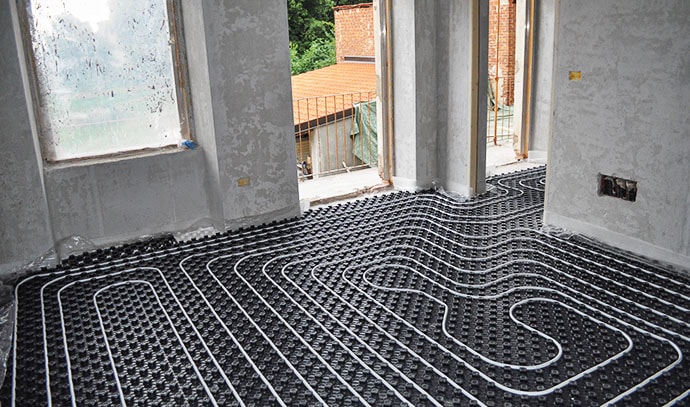 Affordable to all
"The popularity of under tile heating has skyrocketed because it's a simple way to achieve some luxury and increase property resale value,'' Darcy says. ''Even first-home buyers on a budget can justify the cost of floor heating in their wet areas. While it costs slightly more upfront to install than other heating alternatives, for example a heat lamp unit, costs are offset within one to two years with greatly reduced running costs compared to other heating solutions. Leaving the system on in your bathroom for an additional 30 minutes after using the room will dry out the area and inhibit the build-up of mould." Beaumont Tiles' Hotwire undertile heating system is silent and features a programmable touch screen thermostat so it can be run efficiently and set around a person's lifestyle. It's also child-safe, with no exposed heaters to touch, so kids can happily play on the floor in comfort.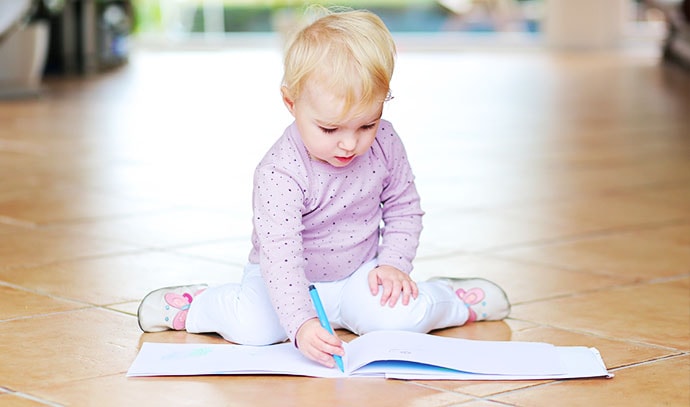 Economical to run
"The most economical way to use the system is to pre-program the area to switch on for 30 to 60 minutes before you use the area and switch off about 30 minutes before you finish," Darcy says. "As the system heats quickly to an even 20 to 22 degrees you can also turn it on when you feel cold. The system heats the room from the ground up so it's a really efficient way to heat a home, particularly those with high ceilings. Each installation is specifically designed for each room so there are no cold spots and on average costs as little as two cents an hour per square metre to run. The spooled electric heating element is installed directly under tiles, granite, marble or slate, however it needs to be laid with expansion joints."
More information: beaumont-tiles.com.au.
Back to top