dinner-table-at-terrace-balcony
Top tips to restyle your balcony
Katie Adema, January 2016
More units are being bought and sold on the Australian housing market than free-standing houses – and that means an increasing number of us are forgoing the traditional backyard. However, a quintessential part of our lifestyle Down Under is having an outdoor space to soak up some sunshine, eat and drink with friends, or even complete practical tasks like dry washing or grow plants. Whether the balcony of your apartment is small or large, we have some top tips for restyling your balcony so you'll still enjoy the benefits of our fabulous climate.
Commit to a theme
Aesthetically speaking, you need to choose a style – perhaps you favour a nautical theme to go with your beach views, or a vintage style, or a rougher looking industry-inspired design. Another thing that will dictate all decisions made about furniture and décor is the function of the balcony. Whether your primary use for the space is relaxing, entertaining, or even just an organised space to put surfboards and dry laundry, you need to prioritise a key function and design the balcony around that purpose. If your primary function will be entertaining, a stylish dining set will be your key piece, while a more relaxing balcony setting may only include a hammock or a set of two chairs and coffee table.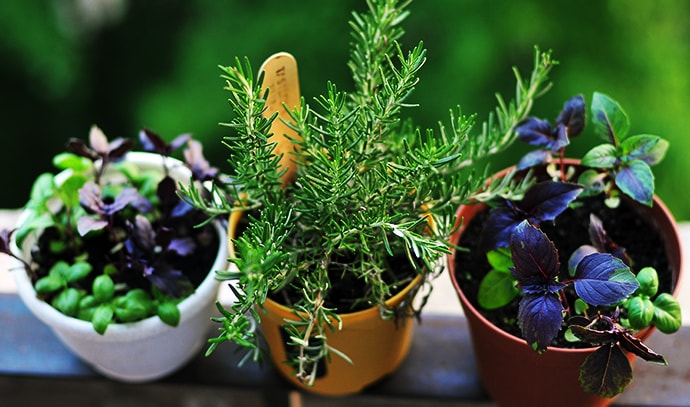 Get in touch with your green thumb
Creating a small garden on your balcony is particularly joyful for those without a proper front of back yard. Pot plants can brighten up the most basic of balconies, especially if they bloom a few times a year. Because potted plants range in maintenance levels, they are also great projects to give little ones who are just learning to take care of plants and animals. Herb gardens housed in little pots or grouped together in a long pot are low maintenance and practical, giving you access to fresh herbs all year round - provided you just remember to water them.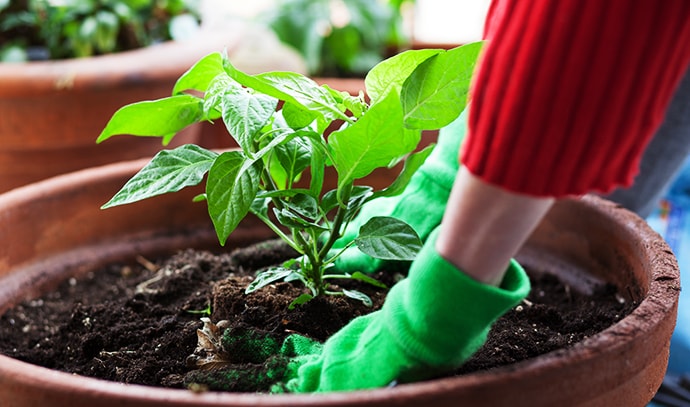 Think vertical
So often we overlook all the space above our heads when it can actually be very effectively utilised for decorative or practical purposes. Hang your herbs from little pots above your head or down the wall, install a retractable washing line, or even hang barbeque accessories from the roof above the cooking space for convenience and a quirky decoration. Alternatively, an old wooden ladder placed against a wall can give you space to put little knick-knacks like pot plants, shells and decorative bowls or figurines.
Invest in statement pieces
This is where we get creative – because every space needs a focal point to bring the look together. Depending on the theme of your décor and the main function of your balcony, your statement piece could be anything from a large ornate mirror, hanging art and funky furniture. Just make sure your choices are practical as well as aesthetically pleasing – measure furniture before buying to ensure it will fit on your balcony, and ask for the weight of anything that needs to be hung so you aren't left with an item your wall or roof can't support.
Maintain your privacy
Privacy screens or dividers are fantastic for ensuring you can enjoy some peace and quiet on your balcony without every passer-by having a sticky beak. This is an especially good idea for those living on the lower floors of apartment buildings who don't want to feel like they live in a fishbowl! Privacy screens can be as solid or subtle as you would like, with some constructed from light plant materials and others made from solid metal or opaque glass with unique design printed on them. These screens can also be useful for filtering out noise for your neighbours when you have guests over.
Back to top