interior-designer-living-room-minimalist-fancy
Top tips to arrange furniture
Katie Adema, March 2016
The way items are placed around a space can make or break the overall look and functionality of any home. But don't stress – the key is keeping it simple. When it comes to practical and aesthetically pleasing furniture arrangement, a room can be seen as either a challenge or an opportunity – so make the most of your space by applying these easy tips.
Balance is key
In terms of creating a visually pleasing space, attention needs to be paid to how furniture is spread out, and where heavier pieces are placed in relation to lighter ones. Obviously the areas around doorways need to be kept free from furniture, but try not to then cram all the furniture up one end of the room in an attempt to use everything you have – you don't have to have a place for every item of furniture you own. Less is more when it comes to effective furniture arranging, as you can then have a proper focal piece that is complemented by the secondary items around it. This concept helps a great deal when it comes to actually arranging the furniture, as you can place the larger, more vital items in the room first, and arrange the other pieces around those to create a more functional space.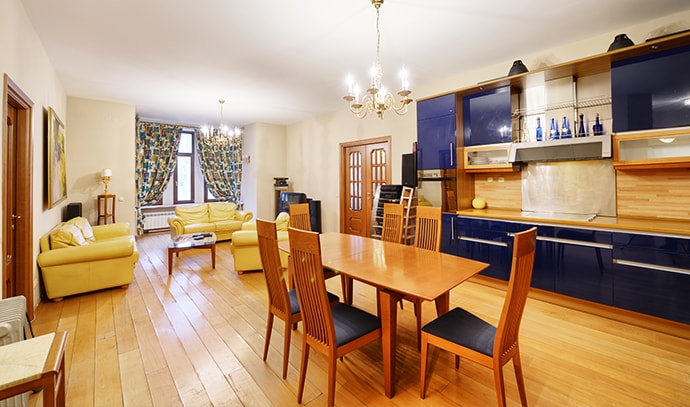 Highlight gathering spaces
With shared spaces in the home, such as the living room, kitchen, dining room or lounge room, focussing on the arrangement of gathering points is your best bet to create harmony. The issue with these kinds of rooms is that they can easily become overcrowded with furniture, especially if you are trying to use them for multiple purposes, such as including a home office in the corner of the living room. So be practical and cull down your furniture to key pieces before arranging them – face sofas and chairs towards each other to encourage conversation, provide anchors in the form of coffee tables or fireplaces, and frame the space with cabinet storage around the edges of the room. Chairs and sofas also need to be in close proximity to each other (but not too close) and are best placed freestanding rather than up against a wall so that all the foot traffic doesn't have to flow through the middle of a gathering space.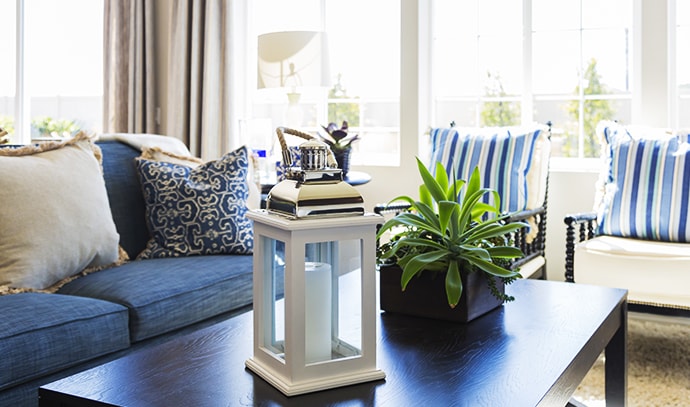 Prevent over crowding
Clearing clutter is one of the most important factors in creating good feng shui in your home – even if this kind of 'alternative' approach isn't your thing, all homes can benefit from getting rid of unnecessary items. This culling down step will make the next step easier – ensuring there is enough space between all the items of furniture to allow for easy navigation. And don't forget to check that all doors can be easily opened and closed, including those on storage cabinets and cupboards. If you want to get very technical about arranging your furniture, you can even measure the room's dimensions and those of the key pieces you want to include in the space and work everything out that way – this will mean less manual labour as you won't have to keep moving things around to see if they fit, but it does require a little more mathematics!
Back to top