designbx-illustration-interior-design-living-room-artsy-couch
Re-invent your room with Designbx
Veda Dante, March 2017
With many other sectors being transformed by the digital age, and with concepts like crowdsourcing disrupting traditional ways of working, Sydney-based
Designbx
saw an opportunity to create a solution to bring interior design to a wider market and provide a streamlined approach to the service. It's not only price and geographical boundaries that are being removed; Designbx is user-friendly, guiding clients through each stage of creating designs. From the opening quiz that helps users find the right style for their rooms to the neat delivery of plans on the project timeline, the web application lives up to its promise of being 100 per cent customer centric in both support and design, working across all digital devices. The web application has a streamlined user experience for designers and clients alike. Aesthetically beautiful and functionally intuitive, Designbx is comprehensive. Its state-of-the art communication platform and alerts system ensures design deadlines are met, and projects are constantly monitored to guarantee neither you or the designer feels alone during the process. Adding value to the popular model where users benefit from competing vendors, Designbx strictly vets its talent, ensuring the highest quality outcomes. Unlike many other online professional services, the job doesn't end when the files are delivered. Designbx uses its professional network to offer additional services such as a Personal Shopper who manages ordering of exclusive industry discounts for products and organises delivery schedules. Ongoing support packages help clients bring their plans to life, post design phase, while expert blogs and design information on social media channels help the more enthusiastic new users learn the intricacies of design. [caption id="attachment_7332" align="alignnone" width="690"]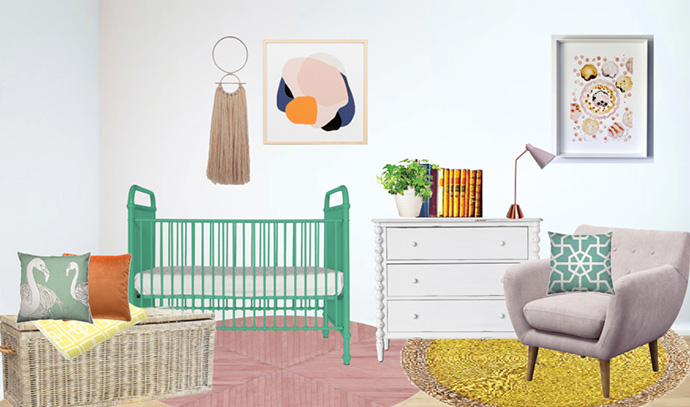 Your Designbx experience starts with a quick style quiz, followed by a simple list of questions that help designers get to know you.[/caption]
Everything you need to re-invent your room
Special features of Designbx includes:
A large community of talented designers from across Australia
One set fee with no hourly rates
Flexibility for designers and clients (web, mobile, tablet)
Quality handpicked homewares and furniture, from bespoke to big-brand suppliers
Exclusive industry discounts to help you bring your design to life
100 per cent managed online, including style boards, floor plans, and a furniture and homewares schedule
Your own personal shopper
How Designbx works
Launch a project
Designers compete to win the project
Select designer
One-to-one design time
A comprehensive, complete design folio
Personal shopper
Designbx is part of the tech startup community, based at
Fishburners in Sydney
working with some of Australia's best start-ups.
Emily Carding
Originally from the UK, Emily relocated to Sydney ten years ago with a London digital agency. Building on her early experience with major brands and TV shows, Emily delivered innovative and highly successful online solutions for Australia's biggest brand names, leading diverse teams on multi-million dollar projects. As Head of Client Services at Mi9 (joint venture between Microsoft & NineMSN), Emily led three busy business units and a team of 40 people, but like so many professional mums, at the peak of her career, she needed flexibility. The perfect solution appeared when Emily started collaborating with Kerena and Kylie to create Designbx. When Emily isn't providing the tech and marketing leadership that has made Australia's online interior design solution a reality, she loves surfing, tennis, red wine, good food and a flourishing veggie patch.
Kerena Berry
Kerena brings over 15 years experience to Designbx in the fields of art directing, interior design, product development, buying, and styling for international and national brands. Kerena's previous interior design and styling company, Anchor & Heart has transformed a number of Australian residential and commercial spaces. As head homewares buyer at OZ Design furniture and then Head Art Director, Kerena brings years of foraged knowledge in the home and interiors space. When Kerena isn't turning the design world on its head, she adores her colourful and chilled lifestyle on the Northern Beaches: surfing, eating great food, and spending time with friends and family.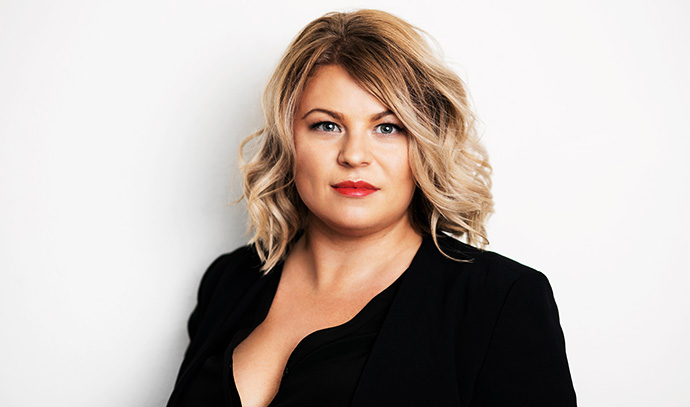 Kylie Pratt
Since moving from New Zealand 15 years ago, Kylie has enjoyed 10 years corporate experience within the Commercial Interior Fitout and Construction industry, working with large international organisations that specialise in multi-million dollar projects. Working alongside some of Australia's top businesses, in Kylie's most recent position at Cockram Construction she combined a hands-on approach with strategic business skills to play a large role in supporting the company's growth and expansion plan. When taking a break from overseeing the Designbx business operations, Kylie is a sports nut, foodie, wine lover and traveller, immersing herself in new surroundings and cultures to get the creative juices flowing. HomeHub is excited to showcase the work of these three talented women and the Designbx team. So stay tuned for further updates!
Back to top