boral-cultured-stone-sterling-homes-country-ledge-white-oak-dining
Make an impact with stacked stone
Phyllis, August 2015
People have building with stone since, err, the Stone Age. Even when we moved out of caves and started establishing some pretty impressive architectural credentials, we brought out love of stone with us. We're not just talking about blocks of rock either. Man has used beautifully honed stone to add an elegant veneer to constructions from the pyramids to the Colosseum. Here we are five millennia later and stacked stone veneers are back in fashion not just outside the house, but as internal features - which just goes to prove that everything old is new again. This is exactly what architect
Jefferson Godfrey
did with the entry to his home. ''Homeowners can set the scene for what lies behind the front door with a beautiful and visually interesting entranceway,'' he says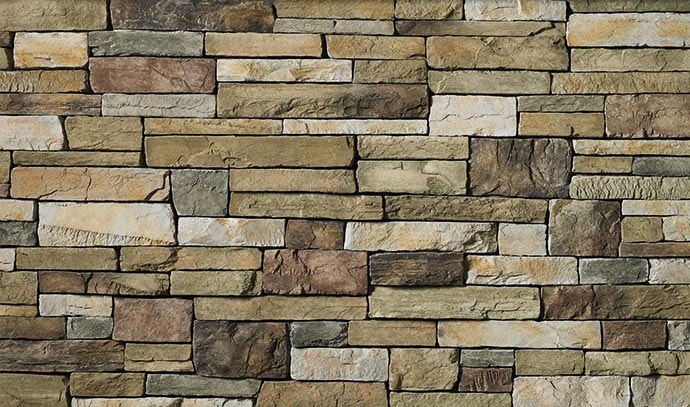 There is no question that stone is loved for its strength, durability and authenticity. It is recognised as a material that adds beauty and character to any space. But despite this, stone can be heavy, difficult to install, expensive and limited in terms of choice. Modern stone veneers first made their appearance in the late 1800s, made a comeback in the 1930s and again in the 60s. (Remember the Brady Bunch house?) Now, thanks to 21st century engineering advances, stone veneers have been reimagined in the form of stacked stone, which is being used to create internal and external features - particularly entries.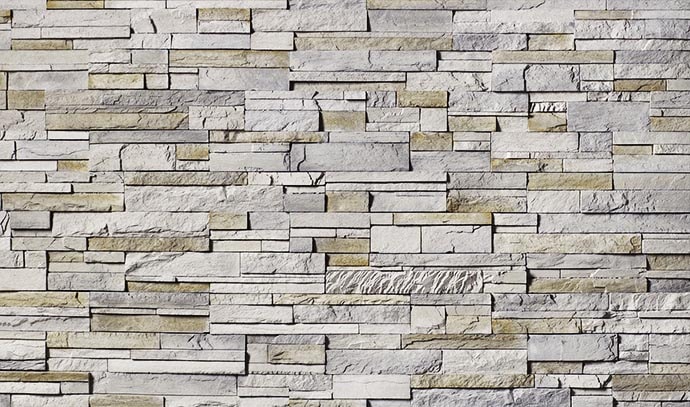 That was why Boral introduced Cultured Stone to Australia. Cultured Stone is a manufactured stone cladding product that has all the qualities of traditional stone but with significant added benefits. It comes in a wide variety of colours, shapes and textures, and each unit is cast in natural stone moulds then hand coloured to achieve the look and feel of stone. Cultured Stone is lighter in weight and affordable, making it a more accessible material for many. Godfrey put this approach into practice when he transformed his 60 year old Canberra home, which went on to win this year's Renovation Project of the Year at the HIA ACT/Southern NSW Regional Housing Awards. "The challenge was to revive a tired, old duplex on an exceptionally uniform suburban street and create a modern family home," Godfrey says. "The addition of an interesting entrance way and modern, polished exterior ultimately transformed the home's 'first impression' and the streetscape." Creating an entrance with impact is a combination of creative design and carefully selected materials to complement the dimensions of the space, Godfrey says. ''Our home has a narrow frontage so we wanted to add depth and texture without swallowing up the space. We used Boral Cultured Stone, which is an engineered stone product. Each stone varies in shape, colour and size, so it looks like natural stone but is more cost-effective."
Godfrey says installation is an important consideration when selecting materials for feature entrances or walls. "It's a good idea to choose products that are easy, quick and flexible to install. Cladding products, like Boral Cultured Stone, can be applied as a finishing touch, rather than during the build, which means the installation happens after the major renovation work is done. This makes it easier to manage installation timelines and costs." Creating textural contrast can also enhance visual interest. "We wanted smooth bricks to complement the rougher texture of the stone. Based on the colour of the stone, we matched across the Boral range and chose Escura Smooth Face Volcanic bricks," Godfrey adds. But stacked stone isn't just for walls - it can be used as a bathtub surround, kitchen splash back or even the laundry.
Images courtesy of Boral.
More inspiration on
Pinterest,
pinterest.com/HomeloansLtd
Back to top