Latest in window coverings
Latest in window coverings
Belinda Hill, July 2014
What are windows wearing today?
Simplicity and minimalism, with an emphasis on crisp, clean lines appears to be leading the trend in window coverings today. Gone are the days of heavy draped effects using jabots and swags, tab curtains or gathered valances. Whether it's floor-length sheers or pleated blinds, window dressings can dramatically change a room's appearance and beautifully frame the world outside. Here we take a look at on-trend options that create wonderful windows that work.
Brilliant blinds
A permanent all rounder. They are versatile, neutral and functional. From Roman and roller blinds to shutters, there are a number of different styles to suit every home. According to Neil Cooke from Sun Solutions in WA, proving popular today are sunscreen roller blinds – which allow you to look outside while keeping the heat and glare out – and shutters. Roller blinds are easy to operate, versatile and come in a variety of styles. "We offer all internal and external products including Venetian, aluminum and timber, roller, Roman, vertical, panel glides and awnings," says Neil. "At the moment the trend is towards more natural inspired styles with textured natural colours. Vertical blinds were the rage 10 -20 yrs ago, but now the roller blind is the flavour of the month."
Plantation shutters
One of the most popular window coverings at present. Aside from becoming part of the architectural detail of a room, they offer good light and insulation and are easier to clean than timber veneticians.
Exquisite gossamer sheers
Yes, sheers are still popular, but worlds away from the familiar frilly or harsh-textured polyester ones you might remember from yesteryear. They now have subtle iridescence and are interwoven with unexpected materials, or have embossed or printed patterns. Melissa Spano from the Window Workshop in Armidale, Victoria says, "Sheer curtains give a lovely soft look to a room and appear particularly stunning in warm charcoal colours with matching coloured lining. Sheers in dramatic colours, like cocoa and smoke is a trend, as is combining two tones of sheers."
Curtains calling
It could be eyelet-style emerald-green drapes one day and sophisticated triple-pinch pleats on a Marimekko fabric the next; whatever your choice, curtains are one of the best ways to transform or update a room. With a number of different header styles, textures, colors, and trims, curtains are perfect for stamping your personality on a space. The most fashionable colours for curtains at the moment are soft dove greys, warm charcoals and deep espresso tones, and with this neutral palette your upholstery can be bolder. Often an accent of strong colours like camellia, chartreuse, teal or saffron can give a room a real point of difference. Longer, looser pleats (approx 15cm long) are now popular – they look less prim and proper than shorter, tighter ones. Double, rather than triple, pleats are used for the same reason.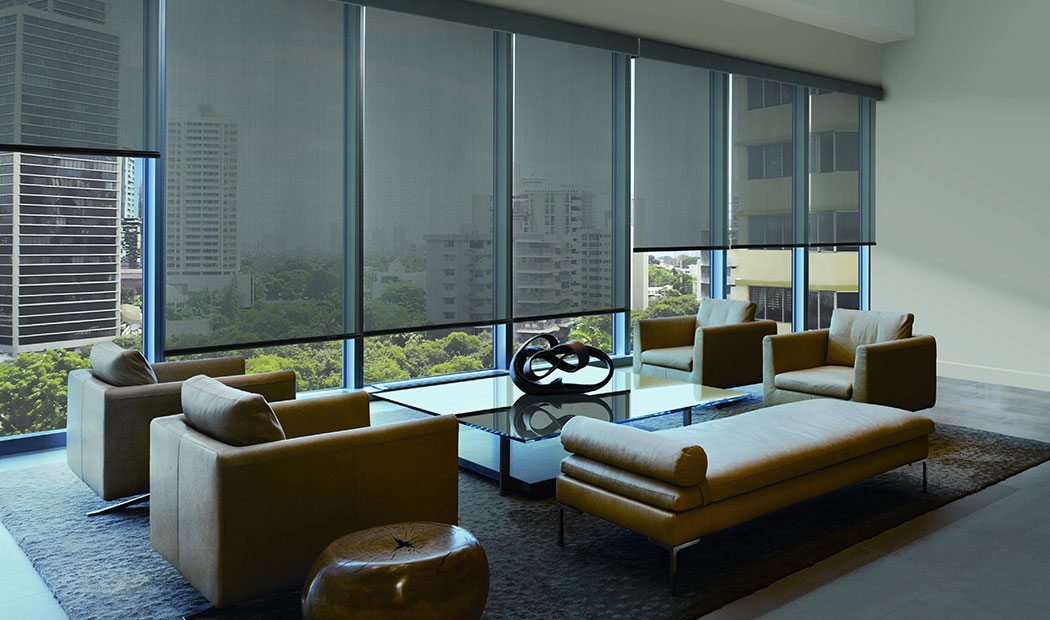 Draperies with grommets
Grommets have been around for several years and are definitely still in vogue. While some grommet drapes can look very informal, it is possible to have a more styled look too. If you plan to open and close grommet panels daily, be warned that you will spend a lot of time fiddling to adjust them so they hang nicely.
Extra-long fabric puddled on the floor
Today this has been replaced with floor-length draperies. Overall, drapes are getting longer and wider to accommodate the trend to make windows appear larger in scale. Lush materials like velvet and silk add to this look.
Pattern is hot
When you look through new fabrics you are bound to notice that textures and patterns abound. You can't go wrong with geometric patterns, trellis designs, large scale florals, bold colours, whimsical motifs etc. Exhibiting a sense of whimsy is becoming more popular. Zebra stripes and giraffe spots are emerging patterns. Creative hardware: Rather than lavishing fabric on swags and valances, designers have turned their attention to Rods, finials and tie-backs in wood, metal, glass or ceramic are treated almost like jewellery. [alert style="alert-info" dismissable="false"]
Window coverings top tips
If you want to block out or allow filtered streams of sunlight into a space, get curtains with lining. Always choose total block-out lining for bedrooms. here are some wonderful choices in curtain tracking – eyelet and s-fold are the most popular. Roman blinds are a good choice for children's bedrooms and family rooms, and you can have them made up in the fabric of your choice. Opt for a chain-lift rather than a cord pull in children's bedroom as the chain can be secured back to the wall for a safer space. Try a combination of roman blinds, shutters and sheers and blockout roller blinds to get the best look and functionality over windows and doors. Sunscreen roller blinds block out 95 per cent of UV rays but still allow you to see through them. Lighter colours don't show up the dust as much as darker colours do. [/alert]
Back to top